The craft beer revolution is strong and keeps gaining territory against big brewers. The latest data from the Brewers Association (a not-for-profit trade association dedicated to small and independent American brewers) indicates that that U.S. beer volume sales were down 1% in 2018, whereas craft brewer sales continued to grow at a rate of 4% by volume, reaching 13.2% of the U.S. beer market by volume. Craft production grew the most for microbreweries. The competition between big beer vs craft beer continues, with big beer losing market shares against costumers looking for diversity and supporting local business.
Craft beer industry's net worth at $50 billion needs to keep its market share by investing in technology, staff, and marketing. Local business is tagging alone with different marketing initiatives. The oldest and one of the greatest beer marketing collaboration is sports sponsorship.
Local sports teams are co-branding with local craft beer for visibility and strengthen their branding. Breweries are using local sports teams for exposure and get into the lucrative segment of selling draft beer at arenas/stadiums. Here are some craft beer and sports sponsorship in North-America
As you go to enjoy a cold local craft beer at your local arena go to Betway Sports to make your sport bet.
The Arizona Coyotes x SanTan Brewing Company
Yotes Pale Ale was created in 2016 by SanTan Brewing Company and the Arizona Coyotes. The color of this American Pale Ale is Coyotes brick red created by the use of natural Hibiscus flowers. Yotes Pale Ale was brewed using flavorful Cascade, Nelson Sauvin and Citra hops and is 5.3% ABV and 40 IBU.
1977 x Pyramid Brewerie
Pyramid Breweries launched the 1977 Lager in commemoration of the Portland Trail Blazer's 1977 title run. 1977 is a crisp, bright golden lager with sweet malt notes of bread and toast, and a spicy, herbal hop finish. Kettle-hopped with three uniquely flavorful hop varieties, Nugget, Mt. Hood, and Crystal, 1977 delivers a delicious flavor worth savoring with friends and fellow fans.
Joe Thomas x Great Lakes Brewing Co.
73 is a limited edition Kolsch-Style Ale brewed in collaboration with Cleveland football hero Joe Thomas for the Cleveland Browns. The light, crisp, tailgate worthy beer named for the left tackle's uniform number.
Columbus Blue Jackets x BrewDog
Hockey-themed beer with a truckload of citrus, pine, and mango in the crushable 5% Pale Ale
La Rouge x Le BockAle
La Rouge was created for the Voltigeurs hockey team in Drummondville and is only available in the Centre-du-Québec region.
La Rouge is a Québec red ale with an Irish accent. A beer with fruity and slightly sweet notes, with aromas of burnt caramel and a delicate bitterness. A rich Irish Red Ale to drink until late.
Las Vegas Lights FC x Two Roots Brewing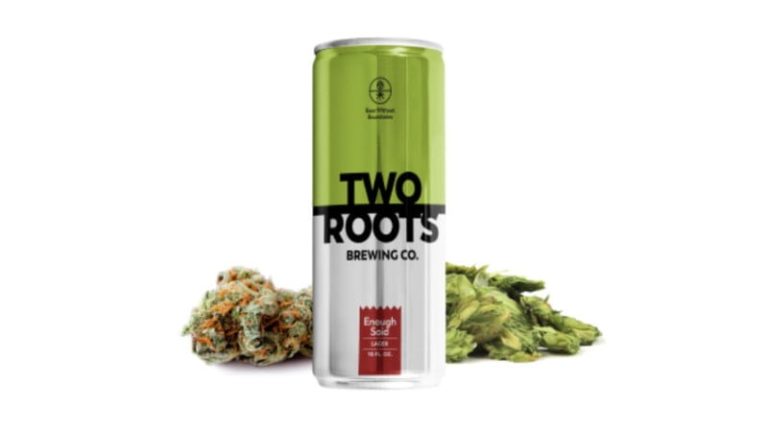 Cannabis beer for the American professional soccer team, Las Vegas Lights FC.
The Los Angeles Football Club (LAFC) x Angel City Brewery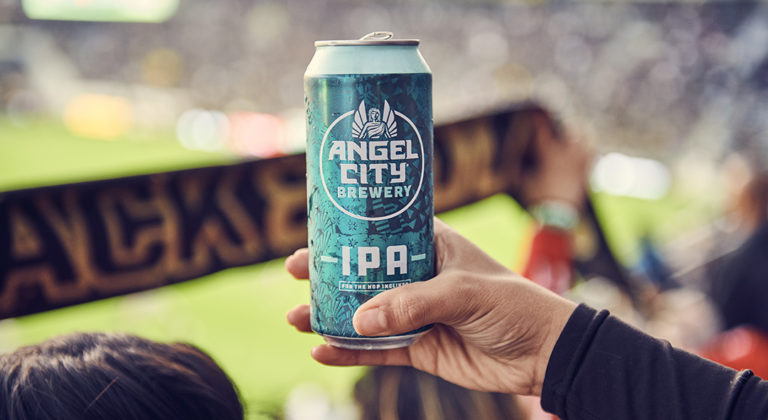 Angel City Brewery launched an IPA & Pilsner for The Los Angeles Football Club (LAFC) since 2012.
Houston Astros x Karbach Brewing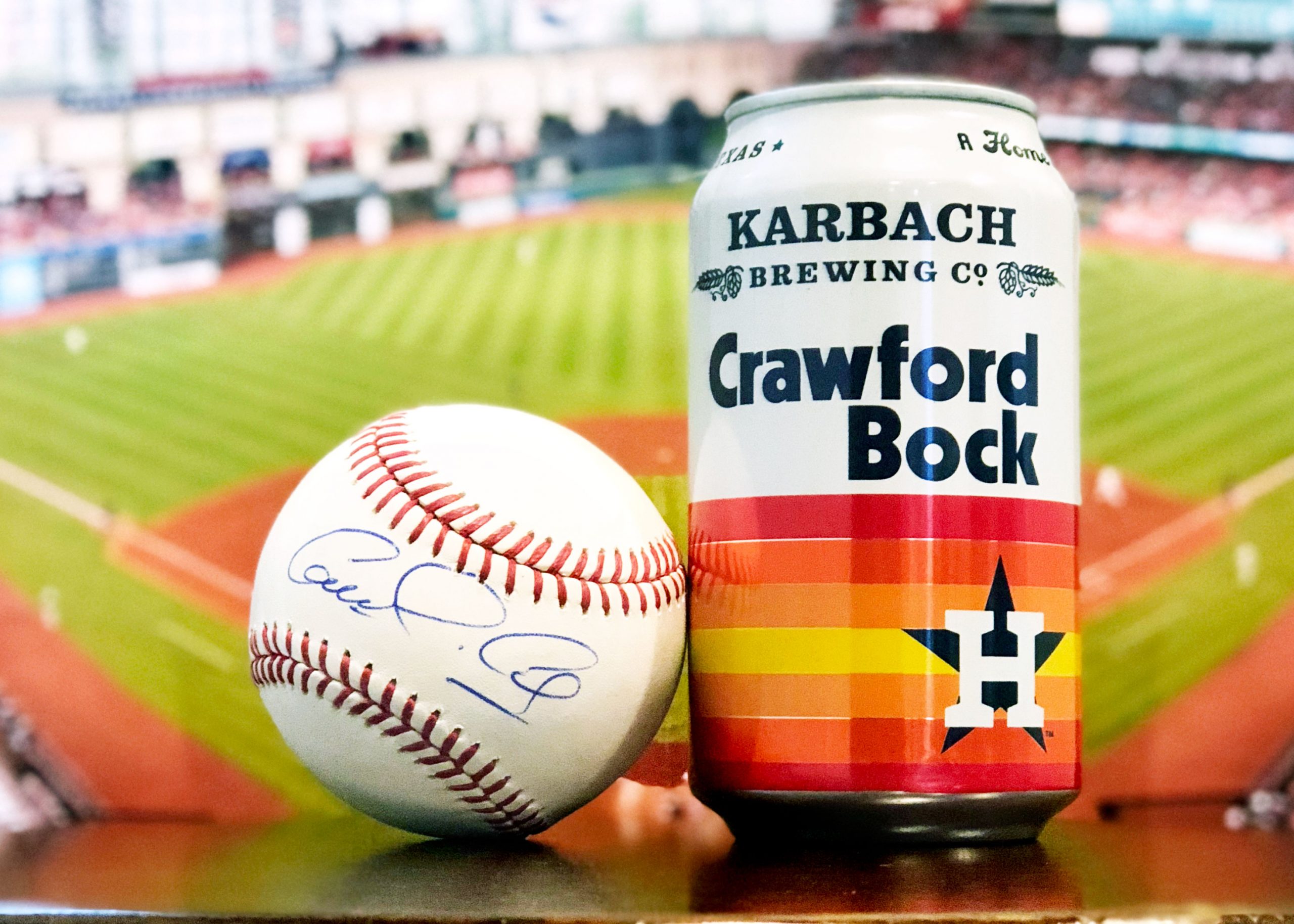 Crawford Bock (4.5 percent ABV) is a deliciously smooth, malty beer that is the perfect brew to enjoy while catching a baseball game with your friends and family. The can design is a blend of old and new, inspired by the old school Astros rainbow uniforms and Minute Maid Park's iconic "Crawford Boxes" seating section. The Crawford Bock is available at Minute Maid Park, in 6-packs at local grocery and liquor outlets, and on tap at select restaurants, bars and pubs across Texas.
The Ballpark x Due South Brewing Company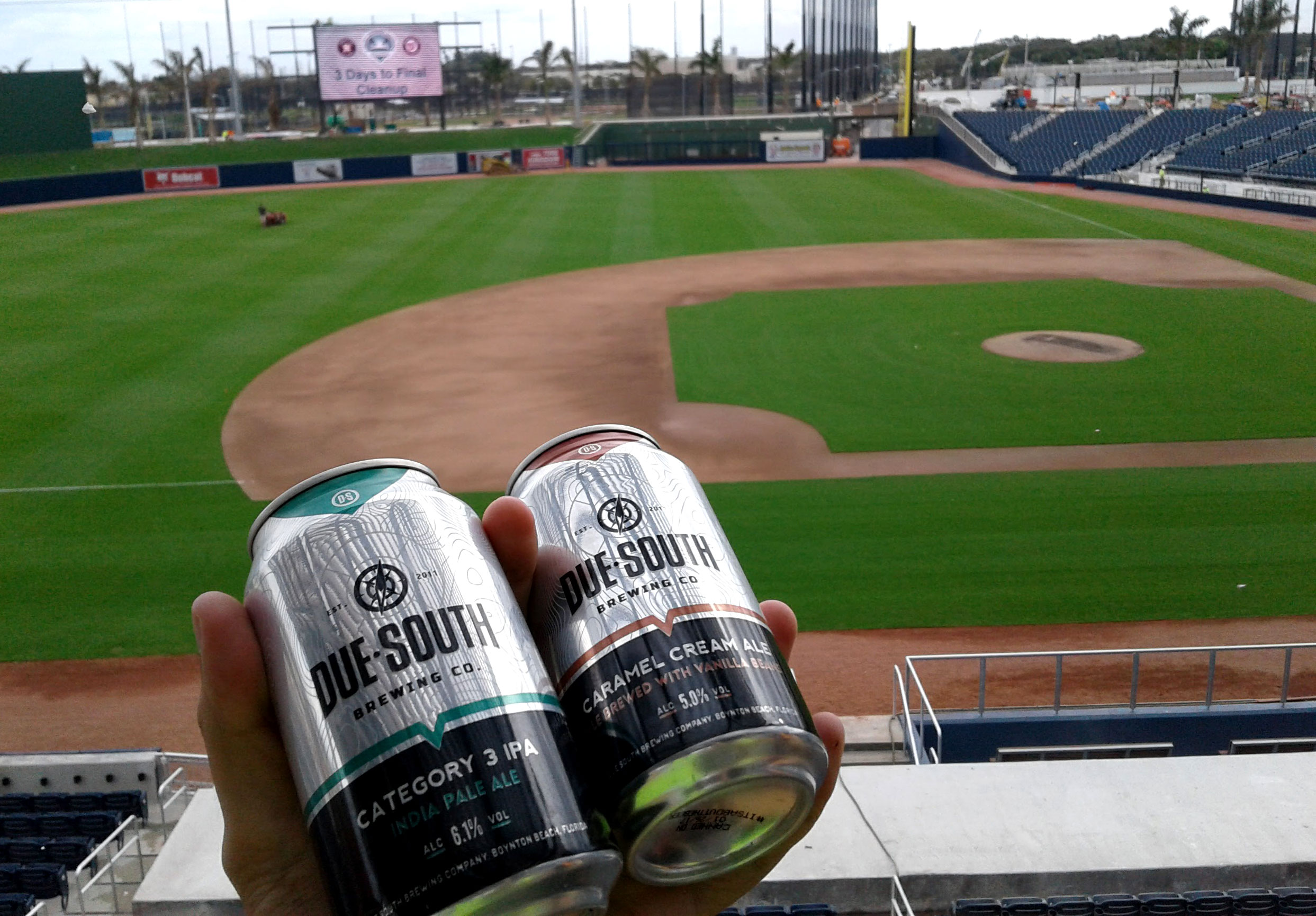 Caramel Cream Ale, a light and crisp beer with a touch of specialty caramel malts and hand-cut vanilla beans, as well as their signature Category 3 IPA, an India pale ale full of wonderfully aromatic American hops from the Pacific Northwest. In addition, Caramel Cream Ale is also featured in the beer cheese available across the park.