It's easy to understand why boutique hoteliers want their rooms to stand out; if guests simply wanted a room to sleep in, there are no shortage of hotel chains ready and able to accommodate them. Travelers choose to stay in such unique places because it creates an experience and, in the boutique hotel business, getting the details just right helps to make a guest's stay memorable. This not only means the possibility of repeat business but encourages valuable word-of-mouth marketing. The window treatments you choose for your hotel, whether in the individual rooms or in communal spaces, should reflect the overall style and aesthetics of your space, creating a cohesive look for your business that allows it to stand apart from the mainstream hotels. Since this is something that can be tricky to get right, here are some tips to help you achieve your goal.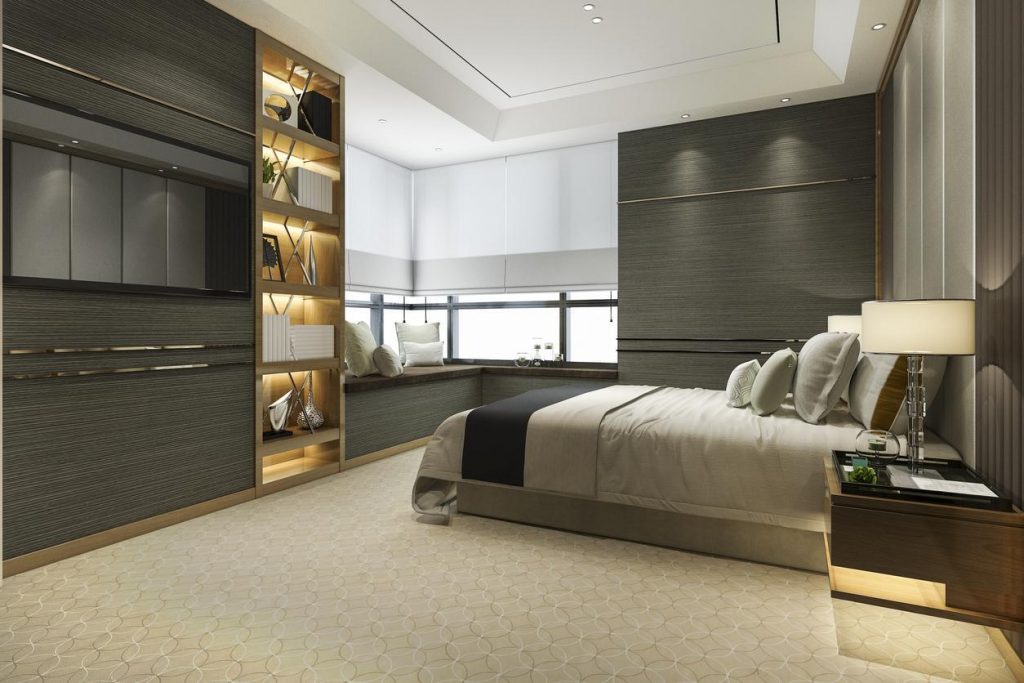 Modern Window Treatments
You likely have several key descriptors that you use to describe your establishment. If terms like "clean", "understated", or "sophisticated" ring true, you might want to take advantage of one of the many contemporary window treatment styles that have been taking over lately Finally, here are a few tips to help you create a modern look in your boutique hotel space: 
Begin by choosing a colour that will provide some contrast against the adjacent wall. For example, if your walls are neutral in colour, consider window treatments in similar hues to achieve subtle contrast through a monochromatic look. Or, consider pops of colour in blues, greens, reds, yellows, or any colour that you feel compliments your space's style, to add bolder contrast. 
Nothing says modern quite like cordless operation; there are many commercial window coverings available that include this kind of functionality. From an aesthetic viewpoint, this type of treatment eliminates the need to hide unsightly pull cords—a measure that can detract from the room's overall sleek and modern look. More importantly, cordless window treatments provide a measure of safety that their corded counterparts cannot.
Cordless cellular shades, in particular, are a popular choice to achieve this sophisticated modern look. 
Just because you want something clean and subtle, doesn't mean you need to avoid patterns. Oversized geometric or graphic patterns allow you to maintain a modern aesthetic without creating too much of a visual distraction. 
When it comes to hardware, steer clear of natural materials like wood. While rods and other hardware made of this material are fashionable, they tend to scream rustic rather than modern. Instead, opt for chrome or nickel-plated hardware. 
Creative Window Treatments
If you can describe your boutique hotel's interior as fearless or avant-garde, there's no way that a run of the mill, out-of-box window treatment will suffice. The commercial window coverings that will be used in your space need to push the boundaries of interior design, and the idea of allowing oneself to be creative in design is an exciting opportunity. Cast aside that which is normal or conventional and create something new.
If you're incorporating custom shades or blinds in your hotel, why not personalize them by placing a photo, painting, or proprietary design on them? Thanks to modern technology, the only limit to how your window treatments look are your imagination.
If you aren't creative in the artistic sense, you can still add a splash of creativity in each room by employing different and cohesive, colored window treatments in each room, that deviate from a safe, neutral palette. If you're partial to warm tones, stick with shades of reds, yellows, and oranges; or, opt for cooler tones in blue, green and grey. These can easily be mixed together to complement one another dependent on the tone and style of your space.   
Elegant Window Treatments
Creating elegance with window treatments isn't difficult, provided you've chosen the right material. Pairing multiple types of window treatments can certainly help you create opulence, evidenced by how often Roman shades and drapery are used together. You'll want to select fabrics that are soft, can be layered, and contain decadent folds. Oversized drapes installed so that they hang from floor to ceiling give the illusion of height and liken your space to a palatial suite or ballroom. To maximize the elegance factor, be sure to incorporate different textures and colours, and steer clear of monochromatic palettes and similar textures. 
Unique Window Treatments
A simple click onto Pinterest or Instagram will uncover a wealth of inspiration that you can use for your own space. Embrace the unique window treatments others have incorporated in their space, and consider repurposing these styles as your own. 
If you'd like a bit of control on how much natural light is allowed to enter a room, consider top-down bottom-up shades. These window coverings allow light to enter while maintaining privacy in the lower portion of the window. If you're looking for drapery ideas that are truly unique, try incorporating holdbacks, jabot corners, or drapery swags, which can also bolster the elegance factor if you're looking for window treatments that are refined as well as unique.
Uniqueness is about thinking outside of the box. If you fall in love with some drapes but don't have any window space available, you can still use them in creative ways. Some people have gotten away with using drapery as a room divider or as a canopy above a bed. 
Regardless of how many rooms and communal spaces your boutique hotel has, styling them and bringing your space to life should remain a top priority if your goal is to create an atmosphere and ambiance that will have your guests longing to return the moment they leave. It's important to remember that just like anything else in the room, the look and feel of your space can be heavily influenced by the window treatments you choose, so make sure they're given due consideration.