Who are you and what is your background?
I'm Sean McVeigh. I used to be in high tech but was homebrewing for several years before starting the brewery. I think I actually made my first beer almost 20 years ago, and then took a long break before a friend got me interested in fermentation again with his ginger beer recipes.
Your job and current title?
Owner – Brewer – Blender.
In what city?
Ottawa, Canada. The brewery is actually in Kanata, which is a west-end Ottawa suburb,
A word to define what type of worker you are:
detail-oriented.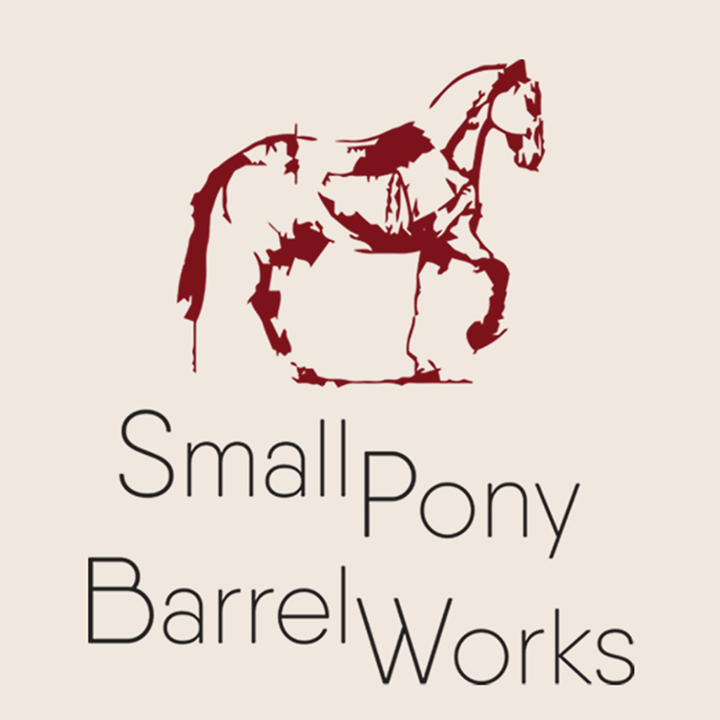 Where does your interest in microbrewery come from?
I enjoy making beers I haven't tasted before! Sour beers were my favorite style, but there were so few examples available a couple of years ago that I really had to focus on brewing them myself.
What makes your beer unique? Why?
We're the first (and I think only) all barrel-aged sour beer brewery in Canada. Since we create many different beers each year (only a small number have been made more than once), I think people will find something fairly unique each month.
What is the size of the brewery?
We have a 20hL brewhouse, and we produce somewhere around 400hL/year. The cellar consists primarily of around 160 oak wine barrels from the Napa Valley in California, so at any given time, we are aging 350-400hL of sour beer.
What tools are essential to your life (app, software)?
I spend a lot of time on google sheets, Gmail, QuickBooks, or my custom barrel management system. We also keep paper records of most things, which can sometimes be easier to navigate.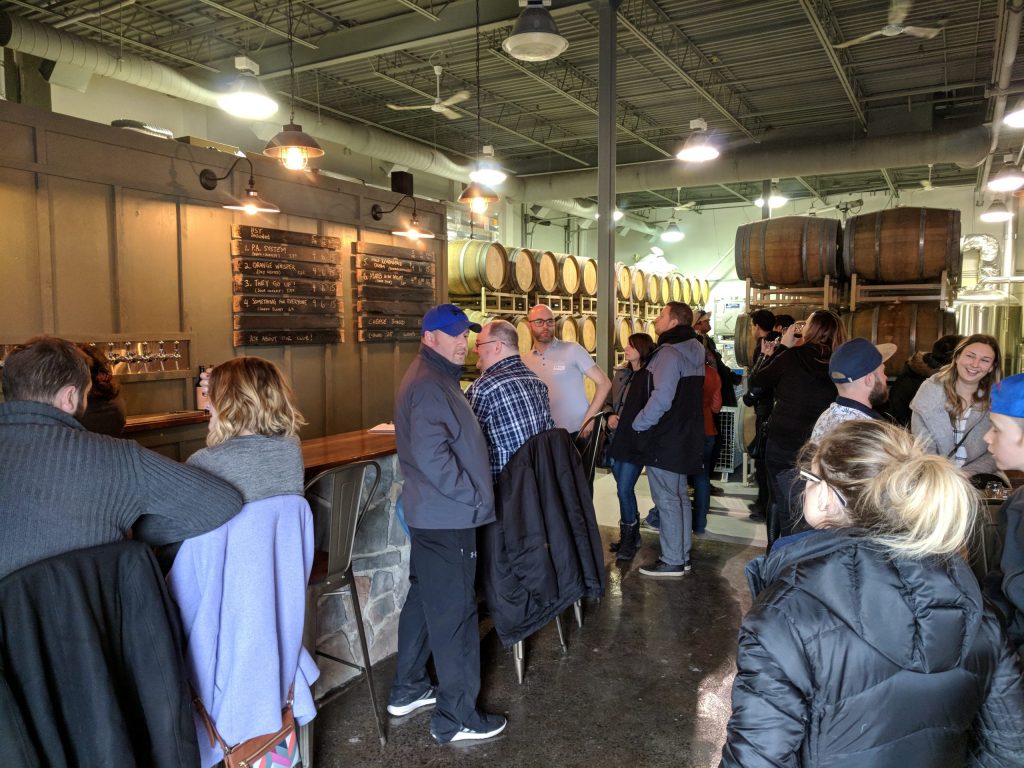 What does your office space look like?
I find if I get too dug-in with office setup, I'm less likely to be as productive wherever else I might find myself — like at home, or on the road, so I try to keep things lightweight. If I am not sitting at the bar in the tasting room working on my laptop, I'm working from the couch or bed at home. A change of scenery is great.. even if it's just a walk to the brewery next door 🙂
Do you have a way to organize your days to optimize your work?
During the build-out and planning phases, I was a bit more tied to agile project management software like JIRA.
Nowadays, I just try to make use of electronic, paper, or whiteboard to-do lists, but email is really such a great interrupter that it's not easy to stay on top of things 🙂
Any "tips" to improve productivity?
I'm probably not the right person to ask 🙂 Maybe turning off the email, texts, social notifications, phone calls, etc. and delegating to others.
Can you give us a tour of your local craft beer brewery scene?
Sure… The Ottawa region is home to somewhere around 40 microbreweries, and right across the river in Quebec, there are several more. Beau's would be one of the trailblazers in the area for sure, and a few like Big Rig or Whitewater have grown to distribute widely across Ontario. I figure something like half of the Ottawa breweries only emerged in the last 3-5 years and while many cater to their local markets, there are quite a few that play well to the larger markets like Toronto. If I zoom in and focus on the street that my brewery is located on, you'll find 3 breweries that practically share a parking lot! It's nice to be part of such a collaborative and open local brewing community.
How do you control the growth of your microbrewery?
I'm not sure I control the growth very well. I do not have a sales team, so growth is not terribly rapid. Mainly I just respond to occasional emails inquiring about carrying our beer. Since we can spend months or years working on any given beer, and the cellar is a fixed pipeline that we try to keep full, it's not easy to respond to changes in demand, so things are held in check a bit by that model.
What is your strategy for making your beer known?
The name on the front of the building — Small Pony Barrel Works — doesn't even say "beer" or "brewery", so I wouldn't really recommend that strategy to anyone else 🙂
We mainly just slowly build a following through social media or word-of-mouth. I try to participate in some festivals that cater to either a local crowd or to specialized tastes (i.e., sour, funky, barrel-aged). Winning awards is always helpful of course. Really, I don't have a strong marketing strategy… partly because what we make is a niche product that there hasn't been a large market for previously… I think education is more important at this stage, which is why I like getting out to festivals, or tastings, or spending any time one-on-one with people.
About design, what does your brand represent/reflect? 
The overall goal for the brand was to feel more like a winery than a brewery — not trying to stand out with flashy labels, keeping design traditional (to mirror our processes), and just being clean and simple, but also feeling unique or special.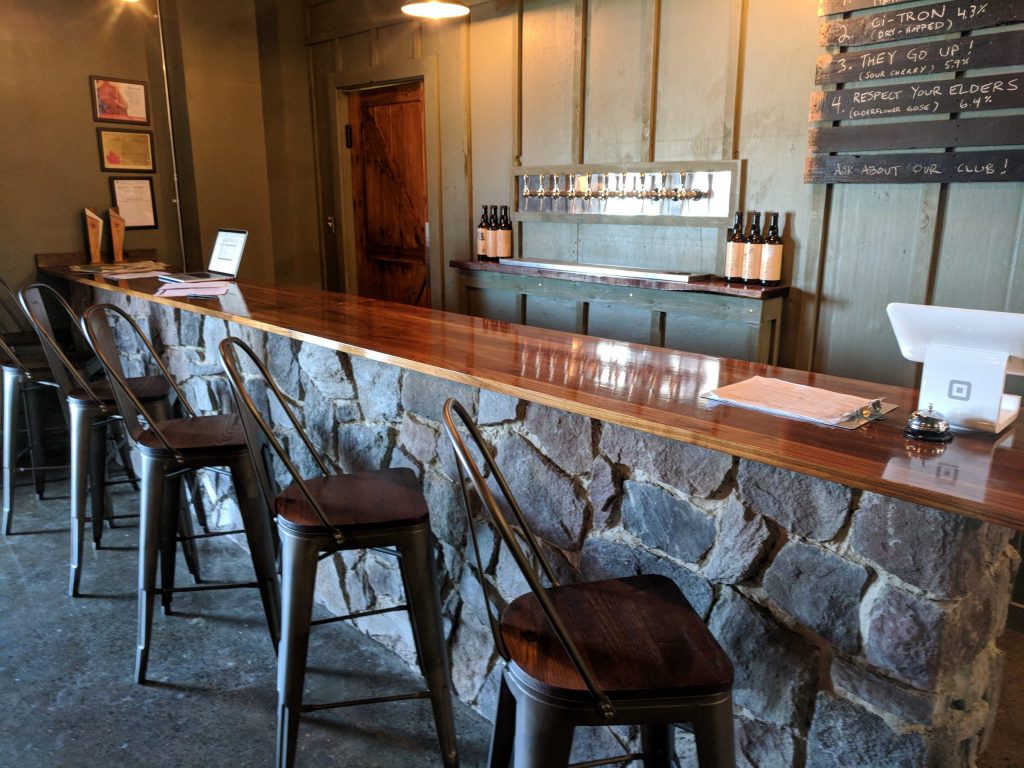 Design: how was it designed? By who?
I had worked with several people in Sweden in my previous career and was always very impressed with how they approached the philosophy of design. When it came time to come up with a logo and a label, I reached out to several of them… It just happened that one friend had a sister with a graphic design company (MOOB.se) who wanted to help out. She really helped to keep the designs focused on simplicity and elegance.
What inspires you and motivates you to go to work every day?
That's a tricky one to answer. Things get so busy and hectic that you don't often stop to think about what it is that is driving you other than "it has to get done." But I really do like those days where we finish blending a beer, and it gets released, and it's something new that I've never tasted before. So I guess you could say I'm motivated by exploring new ideas.
What is the best advice given to you?
I visited many brewers on the U.S. west coast, and while not a direct piece of advice, I had asked one owner what he would do differently if he could do it all again, and his answer was "don't do it." That sort of feedback really serves as a reality check and makes you re-examine all of your decisions. "Have very nice bathrooms" was also surprisingly helpful advice on many levels.
 What are your end and start routines?
I'm not very good with routine… I find it very tough to shut down and stop working, or at least thinking about work, and am up many hours past midnight often. My morning routine suffers as a result. Naps are severely under-rated!
What were your biggest challenges as an entrepreneur?
I think they're probably still ahead of me on the sales and marketing side of things. Aside from that, financing was a challenge, since I wasn't starting a traditional brewery — we would have to wait months and months while beer aged before being able to see any revenue.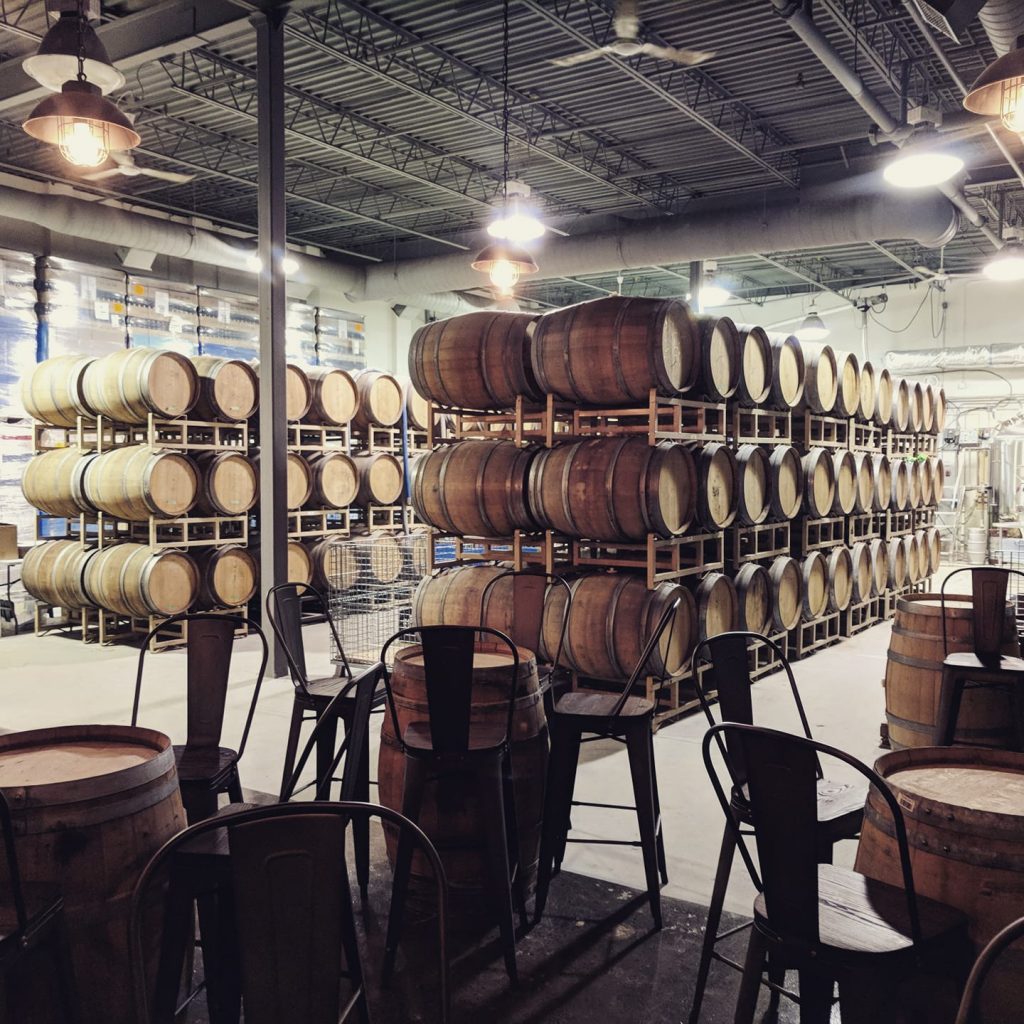 What advice would you give someone who wants to start a brewery?
I would probably re-gift "don't do it" as my answer 🙂 Not because you shouldn't do it, but you should REALLY want to do it. You should really be able to visualize and enumerate every single step from the inception of the idea of opening the doors to completing your first year. You also really need to define who your audience is, what you are going to do to serve them, and why.
Of course, you could also surround yourself with more experienced partners to lighten the load.
Apart from your computer and your phone, what gadget cannot you do without?
It's probably a tie between the forklift (which I think was born around the same time as me), the rack-it-teer, and the on-demand-PAA-doser!
Any new projects coming soon? 
We generally try to do 15-20 new beers per year, so there are always new things coming. We're working on exploring smaller format bottles with an LCBO seasonal release this winter. The cherry season just wrapped up, so we'll see a couple of cherry sours (golden and a Flanders red) by the end of the year. I'm also looking forward to the wine season, as we've really had fun working with grapes or pomace from local wineries. Some of our most challenging creations are the ones we do for our Culture Club — a members-only club that receives 4 special small-batch custom blends each year, and we've got 2 more to go this year that I can't really talk about, but I am pretty excited for. Oh, I'm also excited about our first pineapple and strawberry beers.
At the end of the day, what kind of beer do you drink to relax?
Admittedly, I'm a huge Diet Pepsi nut, but there's always a NEIPA, APA, or Berliner-Weisse in the fridge just in case!
101 Schneider Road | Kanata | Ontario