The bedroom is one of the essential rooms in a home; it's where you recline after a long stressful day. However, a bedroom can never be spacious enough, no matter how big your room is, you'll always consider ways to make the most of the available space. Fortunately, creating the illusion of space is something you can easily achieve by implementing simple bedroom space-saving ideas.
Below are tips to modify a cluttered bedroom into a roomy, cozy haven:
Acquire the right furniture
Your bedroom furniture plays a notable role in how your room looks.  If you have many accessories like handbags or different pairs of shoes, then fitted furniture would be ideal.
 Below are things to have in mind when picking your bedroom furniture.
Furniture type– The type of furniture matters a lot. Acquire space-saving bedroom furniture for small rooms.  For instance, fitted furniture allows you to store most of your things and utilizes a smaller space while giving you a variety of storage options. Besides, you can effortlessly design customized bedroom furniture with closets and drawers.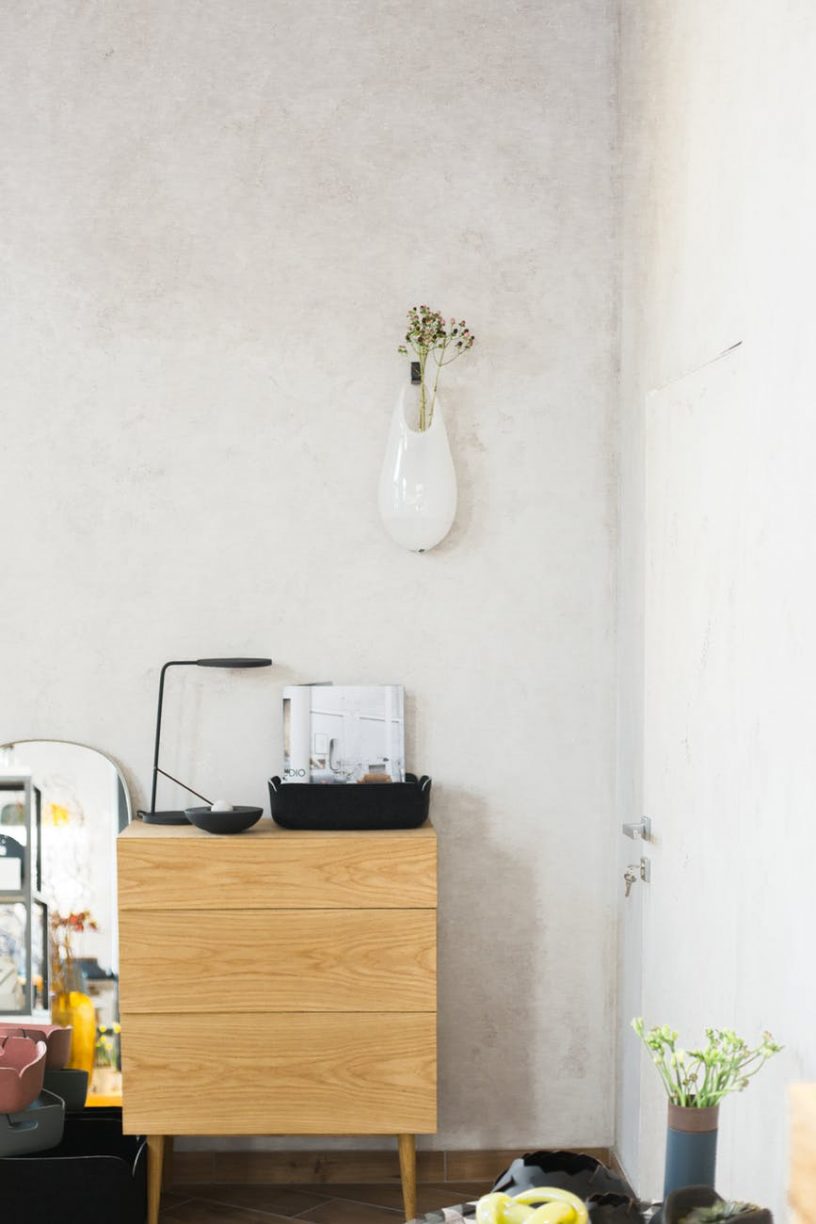 Closet organizers are also great for they help you to save on space. Consider hanging shelves on the wardrobe and hang a shoe organizer on the closet door. Moreover, use hanging bars to form a double closet bar, for this lessens the need for more fittings to store your things.
Storage/ bed size–
The bed is the center of the bedroom, and many people disregard the aspect of storage when shopping.  Nowadays, there are many designs of varying sizes. These are, for instance, beds with drawers, they are space saver bedroom furniture, and will assist you in decluttering.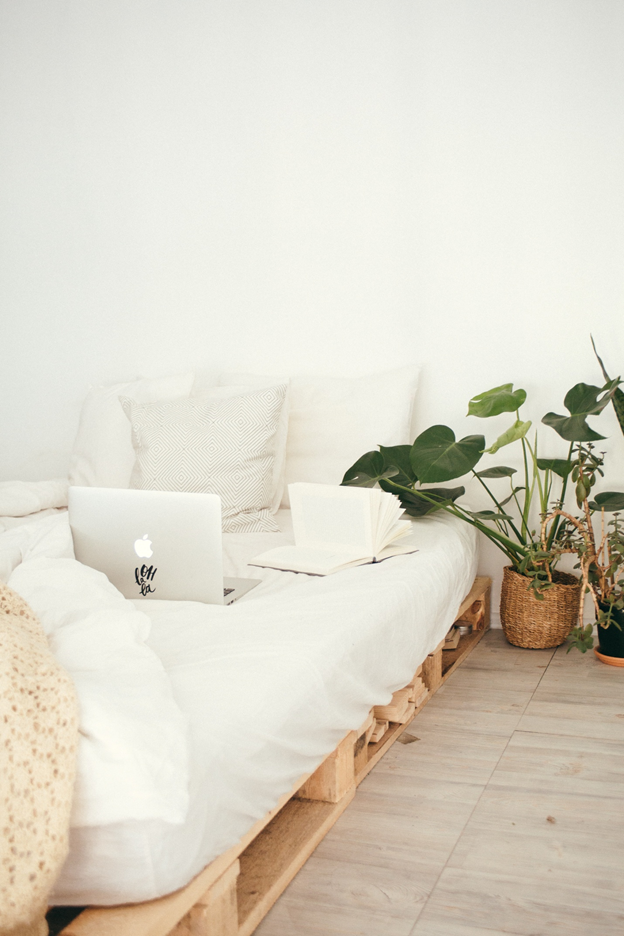 Photo by Daria Shevtsova from Pexels
However, base your décor on the size of the bed. So, if you have a tiny bedroom, opt for a smaller bed and consider the size when shopping for other pieces of furniture for your bedroom.
 If you happen to have headboards, consider removing them. They look bulky and use a lot of space, making your bedroom appear crowded. Instead, hang a rug on the wall behind your bed or use a large tapestry.
By doing so, you open the room, making it look more spacious. Although the look and style of the bed is something big to think about, you will also need to consider a bed that will be comfortable enough for you to sleep in. You'll need to do your research on mattresses, and perhaps the best sleep number alternative too if you're after a smart bed rather than your average bed – this all depends on how it works around your storage needs and the style of your room, however! Make sure you choose a proper mattress to compliment the look and for a comfortable night's sleep. To achieve this, visit sleepdeliveed.com to obtain more information on the many beds you can flip over, then go ahead and pick the best one for your needs.
Size of furniture– Opt for small bedroom furniture that enhances the look of your bedroom. For instance, choose tall or slim pieces with a simple design and fewer details. Such kind of furniture saves space and makes our bedroom look more spacious.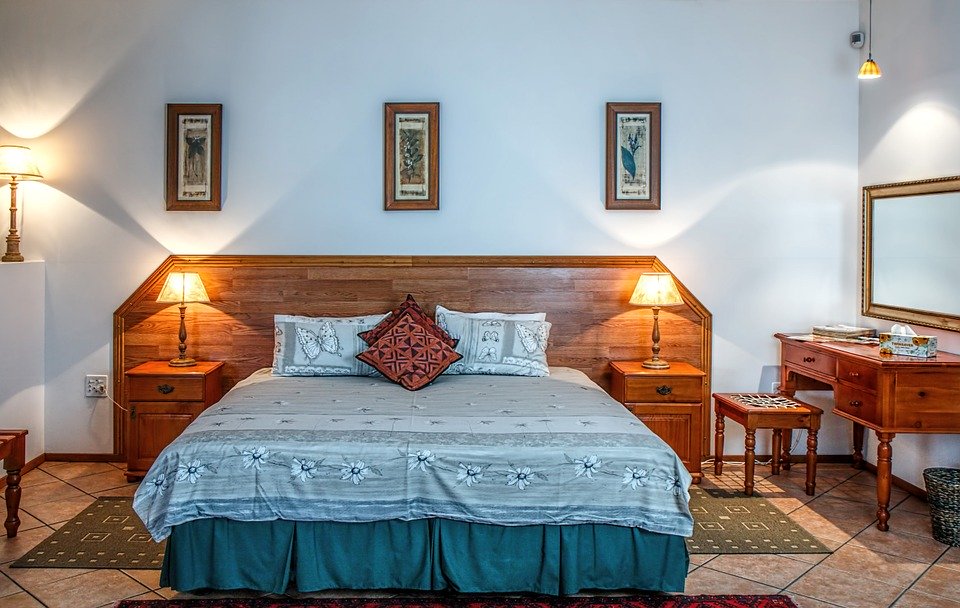 Image source: cdn.pixabay.com/
So, take the measurements with you while shopping; this will assist you in picking the right fittings. For the bed, a queen-size bed with more storage space is better than a king-sized one. Also, do away with bedside tables and consider fitting a few shelves on the walls to create more storage space. Beds, as previously said, are dependent on the users' versatility. If you sleep on your side, for example, a soft bed in a box for side sleepers is the best choice, and so on.
Mirrors work magic!
Mirrors are excellent small bedroom ideas; they are one old trick that you have probably heard many times. They not only make your space more engaging but are also essential in the reflection of light, which makes rooms look more spacious. Place a large mirror in a place where it can easily reflect natural light opposite the window.
 By so doing, you'll make your area look more spacious and airy. For excellent results, use light-colored curtains on your windows and refrain from placing your mirror in the wrong place; for instance, if it reflects clutter, it will then make the room look untidy. Many options of curtains in different colors you can find at 3hlinen.com.
 Moreover, pick wardrobes with mirrored doors, for they make the bedroom look spacious. Sliding doors on the closets are also great; they not only intensify your bedrooms' ergonomics but are also handy storage spaces.
Image source: https://www.pexels.com/
Do away with clutter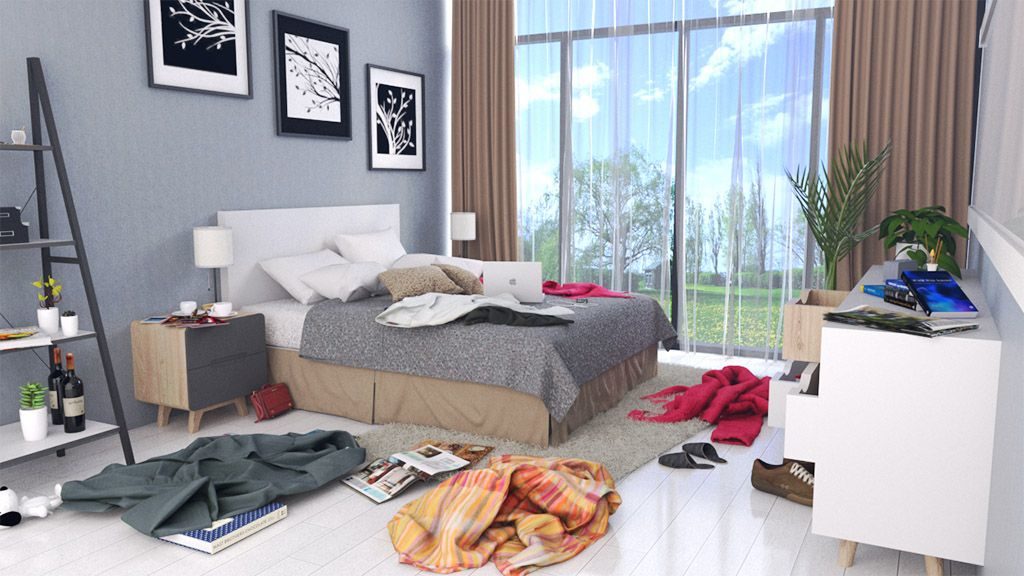 Image source: roomdsign.com
Papers, toys, old bills, clothes lying on the floor, and personal items scattering from drawers take a lot of valuable space. If you're tired of how your bedroom looks, then it may be the right time to declutter. This way, your bedroom will look more organized, and this will give your room a more relaxed feel required for a good night's sleep.
Also, have adequate storage space for this keeps your things tidy. Besides, it's hard to rest in a chaotic bedroom; instead, it can make you feel more stressed once you arrive home.
Luckily, there are many declutter ideas to guide you;
-Throw unwanted items
-If you haven't used an item for over a year, then you probably don't need it anymore
-Keep things where they are easily accessible
-Store similar items together, for instance, things like flower vases, flowers, and other house decorations should be stored in one place
-Recycle- Dispose of unwanted newspapers and magazines. Also, take old books to libraries or booksellers who trade in used books.
-Acquire a filing cabinet and a filing box for storing your papers
-Declutter now! – Many undesired items may accumulate in your bedroom when you refuse to deal with it instantly.
Choose colors aptly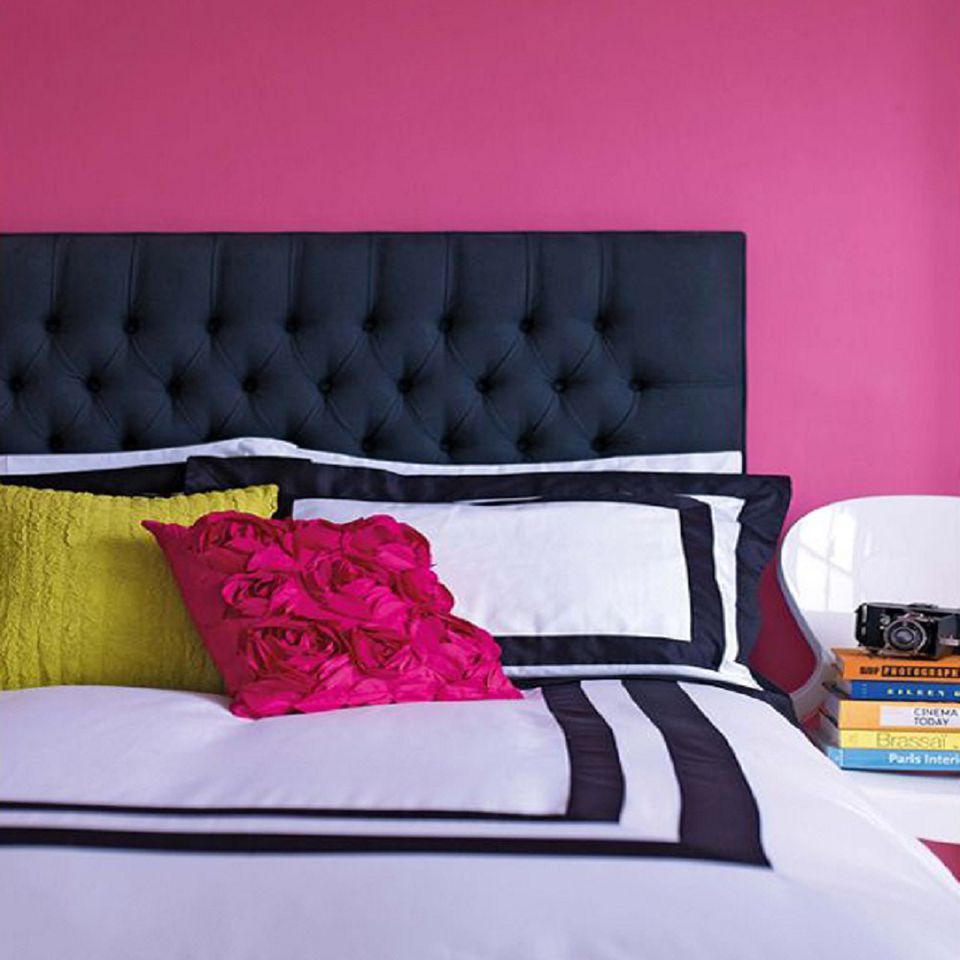 Image source: thespruce.com
Your choice of colors plays a vital role in your bedroom and determines your room's comfort levels. To create a more relaxed feel, consider relaxing light colors on your walls.  Such shades are also great bedroom space-saving ideas. They will complement the natural light gleaming from your windows. Choose paler neutral colors such as cream or beige and brighten up the room with striking accessories if you fancy colors. 
Avoid dark colors. No matter how much you cherish dark colors, avoid using them on your walls but instead, use them on your furniture.  Also, light colors for the walls and dark furniture lighten your space by bringing in ample light. Examples of bright colors are soft pink, yellow, and baby blue shades. A monochromatic choice of colors is also a great idea; such colors are easy to play around with when redecorating your walls.
Although some people go for white, this doesn't work well in a small room. But, if you must use white shades and feel that they make your room look unattractive, layer the white with contrasting patterns and textures to add depth to your space.
Lighting
Lighting plays a pivotal role in making your bedroom feel cozy and bright. It also creates the illusion of a larger area. So, if your bedroom has a large window, be sure to highlight it instead of covering it up. Use blinds that can easily let in light and shun dark curtains, for they will obstruct out natural light.
For the lamps, go for different colors that echo your room's color scheme. Also, mount them on the wall to save on space, and position others near the bed to create the impression of a more spacious room. Avoid bright lights and choose soft and gentle ones.