Fried food is mouth-watering, and we can't resist but at least pick a single fry to calm our curiosity. The taste triumphs over others. An air fryer is your mini oven that meets your expectations of taste, texture and hygiene at the same time. The air fryer cuts-off the unnecessary fat and gives deep frying that has less than 20% of fat than your traditional frying. Air fryers work by blowing hot air around the food on a thin layer of oil and converts little moisture on your food to mist. The heat in the chamber penetrates the food giving it the texture and taste. It is better than our pots and pans that can anytime bubble the hot oil out of it and cause a burn or worse, fire. Though the splendid gadget has been in the market for a while, many of the customers are still unaware of it. 
Faster:
No one wants to spend a lot of time cooking, and if you just came from the office, you need it as soon as possible. Air fryers cook faster than our usual instant pots. It can reach higher temperatures within minutes, and a hot chamber that blows hot air all around is intended to speed up the frying process. You won't have to wait for long, and if you're up for French fries, it'll be ready in a few minutes.
No oil:
One thing that deep-frying requires is oil and with oil comes the endless discussion about trans fats and saturated fats that come from consuming it. However, that's not the case with Air fryers. It uses just the hot air to fry and thus deletes almost every unhealthy element present in the oil. You are looking at the reduction of eighty percent of fat in your fries. That indeed is remarkable.
Cooks almost everything:
You can cook nearly anything on an air fryer. Whatever your traditional oven could prepare for you, an air fryer can do it with more delicacy and hygiene. You can grill, bake, roast and fry. Cakes, roasted garlic, Brussel sprouts, and even pizza can all be taken care of.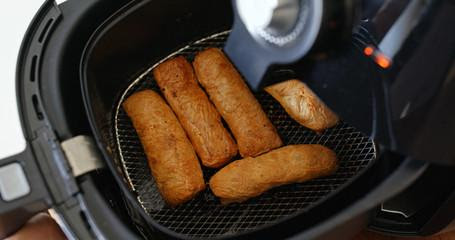 Hygienic:
We shouldn't have to compromise on taste as well as our health. The fries we consume are no doubt tasty, but they can sometimes be unhealthy. That's the concern of every health-conscious person, but with air fryers, you don't have to worry. Since it uses no oil at all, it cuts off almost every component of unhygienic food without compromising on the taste. This way, what you get is tasty and healthy at the same time.
Clean up:
Those who cook regularly know how hard it is to completely clean the kitchen after you have finished your cooking. It takes time and hard work to clean off that mess. But with air fryers, cleaning up is as easy as it gets. You won't have to waste your time trying to dispose of the leftover oil and grease.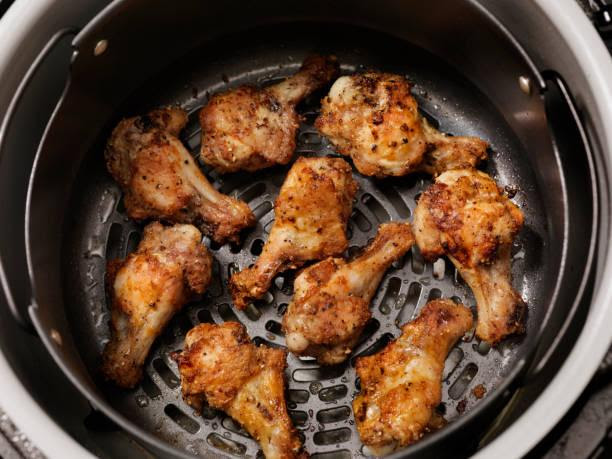 Easy to use:
If you have kids that don't know how to cook or your husband who burns himself every time he tries to cook, an air fryer is the answer to your worries. You could also check the advantages of a halogen oven compared to an air fryer to be able to make a smarter choice. With an array of cooking gadgets at your disposal, you no longer have to worry about your family when you are away. They can simply make themselves something to eat without you being worried. All they have to do is decide what to cook. 
What to buy:
There are several air fryers in the market that are affordable and available at the price of your traditional oven or even lower than that. You can get a Philips Airfryer at a cheaper price or even get the ones from the Havells. Air fryers come in different ranges and depending upon your budget you can choose one. 
Conclusion:
We shouldn't have to compromise between taste and health. However, when it comes to deep-frying, we either compromise health or taste, but not when air fryers offer us the choice of health and taste in our food. The quality that gives it an upper hand over other ovens is that it can take their place and make cooking much healthier, safe, tastier and fast.