When you think of CBD infused food, is your imagination of options limited only to baked goods, candies, and other sweets?  Well, you're completely mistaken. With CBD oil, there are a lot of food items you can create. Plus, you can make your own as well!  It's going to be just like cooking any other dish, except you're adding in a special ingredient: CBD.
CBD, albeit special, also needs extra precaution, especially when used for food products. You'll want to ensure that in cooking, you're achieving the best possible benefits and not the reverse. With that being said, here are tips for you to remember when whipping up healthy and tasty CBD infused food:
Start With Choosing Your CBD Wisely
It's essential to choose your CBD wisely when you plan to use the said ingredient for cooking and baking. Specifically, you should opt for CBD isolates or CBD in powder form.
CBD isolates are preferred for these following reasons:
Their level of purity is very high.
They're readily available and easy to mix.
In this regard, however, there are also some instances when CBD oil is preferred. When choosing oil over isolates, choose a tasteless carrier oil. The best option, for example, is avocado oil or olive oil. That way, it doesn't interfere with the taste of the food.
CBD oil is best for the following dishes:
Pasta with cream sauces
Spicy dishes, such as Thai or Indian food
Salads
Sautéd vegetables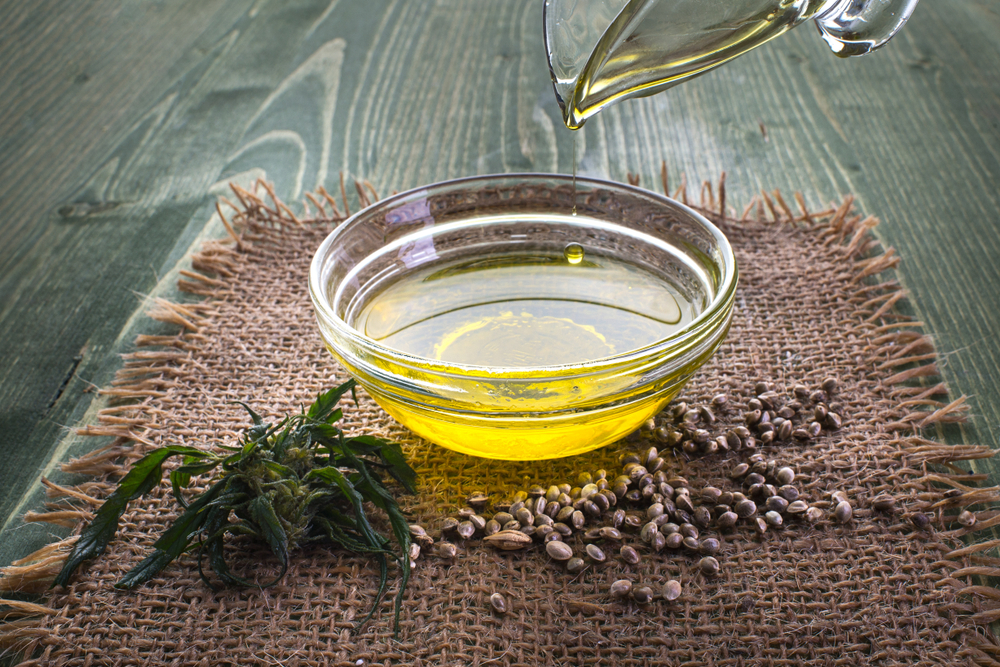 Find And Use The Right Dosage Or Measurements
Just as is the case with any other ingredient, it's also very important that you get the dosage and measurement right. Too much of the CBD oil can hamper the results of your cooking or baking. Too little may also defeat the purpose of using CBD in the first place. If you're unsure, go back to the recipe. Better yet, ask also a nutritionist about the right proportions. 
Invest In The Right Tools
This section applies only if you're planning to use CBD regularly, more so if you want to sell CBD infused food. In order to achieve the best results, you should invest in the right tools. Not only does this make the cooking process easier, but it also helps ensure that the quality of the CBD is preserved.
Here are examples of tools you must use when cooking CBD infused food:
A machine used to decarboxylate (activate) the hemp, should you also decide to extract the hemp by yourself  using your carrier oils
Butter machine to effortlessly infuse the CBD isolate, an already prepared option, or a store-bought one with the butter you use for cooking
Try Out Your Dishes First At Night
When you're cooking with CBD for the first time, the best time to do it is in the evening. That's also when it's best to try out your dishes for the first time. That way, you don't have to worry about what effects it may have on you, with still a long way to go in the day. See how you react to it for the first time. Like any dish, cooking is a trial-and-error process before you entirely get it right. Also, do this before you intend to serve your CBD infused food to guests.
Learn How To Mask The Earthy Flavor Of CBD
One of the only downsides to cooking with CBD is the undeniable fact that it takes on a strong and earthy flavor. When this isn't appropriately masked, it can hurt the quality and overall taste of your dish. As you start cooking, therefore, you must also learn the basic tips and tricks on how to mask its earthy flavor.
Some of these tips are as follows:
The weed taste or aroma goes well in baking when paired with any chocolate, be it milk, black. or white.
To mask the taste and flavor, you may also want to pair it with peppermint oil.
Alternatively, you can add mint or pine.
For the least earthy flavor possible, CBD isolates are the best choice.
Conclusion
With these tips, now it can be easier for you to cook a wide variety of CBD infused meals. When you come to think of it, preparing these meals can be likened to that of preparing just about any other meal. The only difference is that an added level of caution must be added to avoid poor results. As CBD meals also start to get popular, it's time for you to join the bandwagon and enjoy their benefits.