"The first thing I would advise anyone who wants to get into betting is to get your reading glasses and start at it", casino expert Erik King. Erik King, editor-in-chief of several casino guides such as Kiwislots.nz, Beaverslots.com, and Toroslots.com, predicts that the gambling industry in Canada will double over the next five years. One of his best online casino guides is Zamsino Canada. With King's position at Zamsino, newcomers are in safe hands owing to his widespread knowledge of the casino industry.
Drivers of success
Mobile Gaming 
Canadians, without a doubt, have accepted the online gambling culture in a short period. Erik attributes this success to mobile gaming. As mobile gamers are already familiar with online gaming environments, it is easier for them to step into gambling as well. The resources of online gaming are readily available to the general public of Canada as everyone owns a mobile and has access to the internet. Thus, familiarity with online platforms eases the initial stages of online gambling.
Live Streaming 
Erik thinks that the future of casinos is hidden in the advancement of technology. Gamification integration, a term used to describe the integration of online competitions with marketing, has entered the gambling industry. People now use live streaming and platforms such as Twitch to find online casinos. The concept behind this is to gamble together. Erik predicts that this trend is about to set in the gambling industry of Canada as well. Young people who are inclined towards technology will find it easier to enter the industry.
Virtual Reality 
Virtual Reality is the talk of the town these days. VR sets have long entered the gaming industry. Erik predicts that VR sets are sure to enter the gambling industry in 2020 as they provide the epic experience of enjoying online gambling in an artificial yet realistic setting. This experience will urge gamblers to invest more. Online casinos will surely hop on this trend too as it would attract more customers.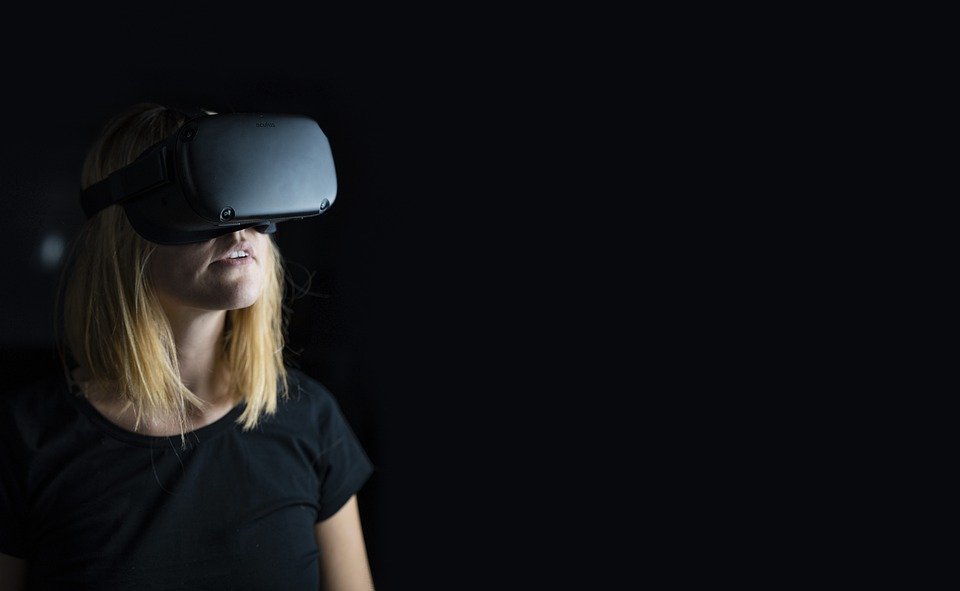 image: pixabay.com
Affiliate Marketing 
Apart from the ease of access to technology, the trend of affiliate casino marketing will attract the youth. The younger generation is looking to make a quick buck, and online casinos provide the ideal opportunity to make easy money. Affiliate casinos do the hard work for them by highlighting opportunities on legal and reliable platforms. This alone is a huge driver for growth in the gambling sector in Canada.  
Domestic Casinos 
Online gamblers in Canada have two options: offshore casinos and domestic casinos. The country is home to several domestic casinos, and the people love the concept of online casinos. Canadians, on average, spend 400 dollars on online casino games every year. According to Erik, the number of domestic casinos is going to double in a few years. Players prefer domestic casinos to offshore casinos. Domestic casinos pay you in Canadian dollars, are managed by the Canadian government, and the tax applied is also governed by Canadian law. Thus, Canadian players will have a vast range of options to explore in domestic casinos.
A huge number of domestic casinos will result in casinos having to change their game. Casinos in the future will have more competition as customers will have a wide range of options. Only those that will provide exceptional offers or new gambling styles will be able to stand out in the crowd of online casinos. Casinos will have to make sure that they follow legal procedures, are authentic, provide a range of offers, and can cater to people with a variety of financial backgrounds to top the charts. This makes it evident that the future of gambling in Canada will come as a challenge for casino owners.
Cryptocurrencies 
Cryptocurrencies are also said to enter the industry in the future. Currently, a few casino owners provide the opportunity of gambling using cryptocurrency. Canada is yet to pass any law that restricts the usage of cryptocurrency, but it is under consideration. Thus, in the future, proper rules and regulations will be set to keep a check on cryptocurrency gambling.
The future of gambling, as predicted by King, lies in the progress of technology. King predicts that online gambling will take over typical gambling. Online gambling is a remarkable way to gamble, which promotes ease and convenience. Millennials will flood this industry as they are advocates of convenience. This will also increase the demand for data security and laws. Future customers will make sure that their demands are met. This will challenge casinos; those that are up to date and fulfill the demands of the customers will make it to the top while others are likely to incur losses. All in all, the future of gambling is going to open several doors for casinos and customers.