Who knew that writing your dissertation helps you find your first job? If you think about it, how could it make sense? Well, it's not the dissertation itself that helps you grow but the process of getting there. A popular article in the Wall Street Journal suggests that more than 90% of the skills that your prospective employer is looking for can be acquired through dissertation writing. With the ability to think critically, anybody could succeed. You just need a boost of motivation and a reminder of why you are doing what you're doing. 
Here are the most important ways in which writing a dissertation impacts your life! Check them out and let us know what you think. 
Better Organizational Skills
Since dissertation writing is such a long process, it can take you months or (sometimes) more than one full year to finish it. This large-scale assignment involves more than writing – it includes brainstorming, coming up with a sensible project idea, conceiving a proper method of testing your hypothesis, and last but not least, mapping out and then following a strict schedule. 
There are tons of self-discipline and independent study involved in the dissertation writing process, which helps students develop skills in various domains across different industries. The most important one is organization – if you know how to divide your time well and plan for your activities accordingly, you will never have problems getting a well-paid job.
If you've ever wondered how to develop research skills, this is your chance to do it. Writing a dissertation will teach you how to conduct research in an academic setting; that's because working on your project will educate you on how to find relevant information, analyze it, and present it to the wide public in a concise and effective way. Research knowledge is an important skill to acquire because:
It is a tool for building knowledge and facilitates your learning by hands-on experience
It is a means of understanding worldwide problems and increasing public awareness in that related area
It helps businesses grow – behind every business, there is a successful researcher doing her job well
Whether you want to look at government agencies, journalism and communication, or the non-profits, any company will be impressed with a resume on which "research experience" is highlighted. Good job, champ.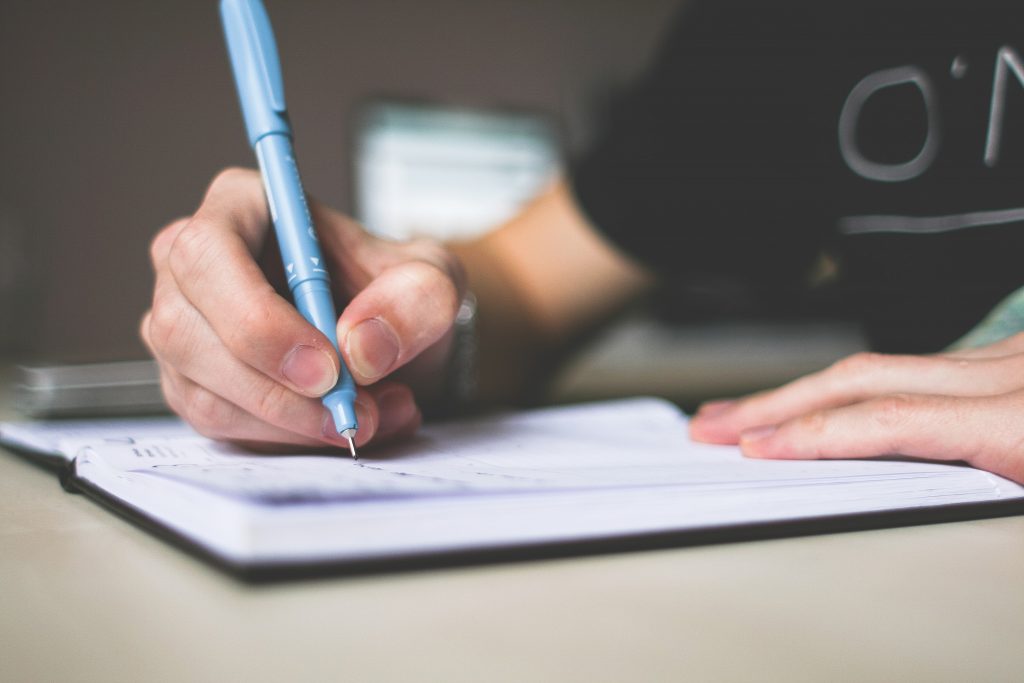 Photo by picjumbo.com from Pexels
The skills gained from research project will be used for data analysis in most cases, strengthening your research abilities even more. With technology expanding so quickly, the global market is in need of some really good data analysts who can do their job well. That's because every single company needs to record, analyze, differentiate, and present data in order to make the right, profitable decisions.  A data analyst will be useful for businesses for the following reasons:
Better customer targeting by analyzing demographics
Reduced costs 
Increased awareness of the latest trends in the market
Better informed decisions taken at the right time
There are so many ways in which you can use data analysis to build a successful business, it's incredible! Employers know that, so they'll hire you once you are able to perform well on all of the above tasks; they need your skills. If you are committed and have what it takes, these skills will launch your first job offer in an instant.
Dissertation writing might be the longest writing process you've agreed to in a while. You will be producing large amounts of content daily, a skill that serves extremely well in writing-related careers. You could apply for jobs in editing, proofreading, content writing, publishing, and even communications. Any useful website that provides a dissertation writing will pay to have you on board.  Another cool idea would be looking into grant writing jobs; if you are good at applying for scholarships or any other type of financial aid, this could be a really profitable option for you. 
Networking and Public Speaking
You'll have to present your final project in front of a large audience. Academia gives you a wonderful opportunity to develop your public speaking skills! You could draw on that and apply for teaching jobs (there are some great programs abroad!) or any other job that requires public engagement. For instance, if you like traveling and speaking with various individuals, getting a translator job or a tourist offer is something you might be interested in. 
The other way in which writing a dissertation helps you succeed is networking. When you present your project in front of an audience or classroom, interested people will have relevant questions, so they'll come to you to discuss them. This is your chance to impress them and start a prospective collaboration with the ones you are also interested in. It's better to work in your area of interest than apply for jobs outside of that sphere! 
Conclusion
The process of writing your dissertation will help you in many ways, but one of the most important is finding your first career opportunity. By completing this large-scale project, you will develop professional writing skills, an increased ability for research and data analysis, and your networking and public speaking abilities will skyrocket. Good luck!
main image: Photo by mentatdgt from Pexels