When we moved to our new house last Spring, there was a mystery tree in the backyard which I couldn't identify. Fast forward to Fall and the tree started to bear fruit – large weirdly-shaped yellow fruit which my neighbor told me were quince. As you know, I'm never one to waste food, so I started looking online for recipes. I came across this fantastic recipe for Quince Juice on cook.me. Here's the thing when you look for Quince recipes – they always suggest using quince for preserves or jam but there's only so much of that you can eat or give away! That's why I love cook.me's quince juice recipe. 
I found Cook.me's the recipe really easy to make. Once you have removed the seeds and skin from the fruit, chop it into chunks and place it in a large pot with water and sugar. Bring the contents of the pot to a boil and then simmer the fruit until it is soft and tender. Quince is a really hard fruit so it requires at least 30 minutes to soften.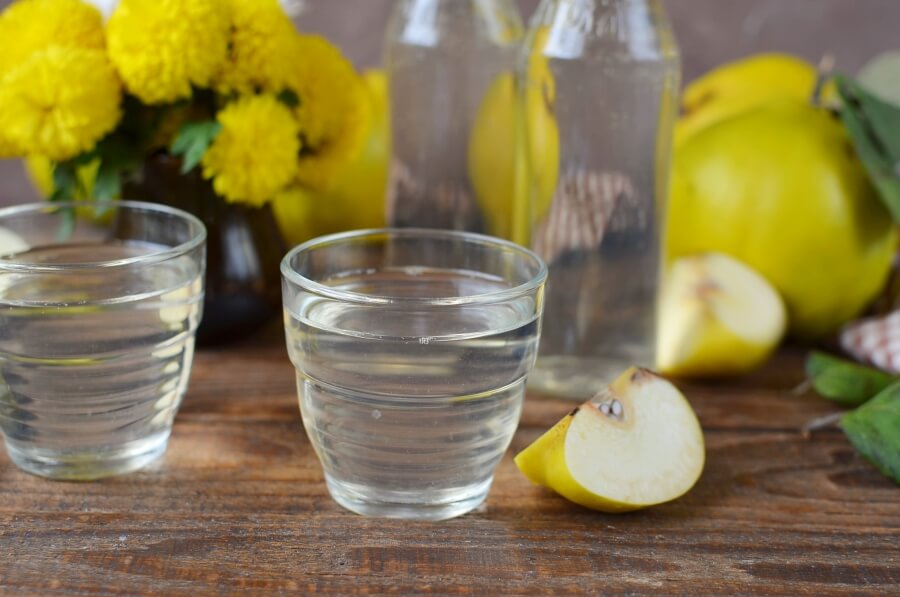 Once the fruit is cooked, it needs to be drained for a few hours. To do this, I set up a colander over a large bowl and as directed by the recipe, I lined it with cheesecloth and then poured the contents of the pot into the colander. I left it to drain over the bowl overnight and when I got up the next morning, I poured the juice back into the pot and brought it to a boil again. I transferred the juice to sterilized bottles and once the juice cooled, I placed them in the refrigerator to chill. I served the juice in glasses, over ice and everyone loved the sweet delicately flavored juice. 
If you are looking for a unique and interesting way to use up quince in Fall, this Quince Juice recipe is the one for you! You would think that making quince juice is difficult but cook.me make it really easy with simple to follow steps. I'd love to hear what you think of this recipe if you decide to make it!
 Recipe: https://cook.me/recipe/quince-juice/