Who are you : 
We are Lupi Asensio and Martin Lorenz.
Your current job : 
We work as teachers at different design schools in Germany and Spain, but our main job is communication designers at our design studio TwoPoints.Net.
In which city are you located? 
We are based in Hamburg but are often in our former hometown Barcelona.
A word to define what kind of worker you are : 
Experimental. We always try to innovate on any level.
What tools are essential to your life (app, software, etc..) 
Paper. Although our lives are dominated by digital tools, the only tool that keeps on making us happy is paper.
What does your office space look like? 
We are surrounded by books.
What kind of music do you listen to when you are working? 
It depends on the kind of work we do. If we need the energy we listen to a lot of hip hop. If we need to concentrate we listen to classical music or jazz.
Do you have a way to organize your day to maximize your work? 
Yes. Things that need concentration need to be done in the morning. Stuff that does not need much thinking can be done in the afternoon.
What tips would you give to improve productivity? 
Switch off your phone. Flight mode isn't enough. You need to shut off any distractions.
What does your brand reflect? 
Innovative design solutions.
What makes you want to go to work every day? 
The opportunity to learn something new every day.
What is the best advice anyone has given you? 
Life is a marathon, not a sprint.
What have been your biggest challenges as an entrepreneur? 
To find the right balance between working for someone else and yourself.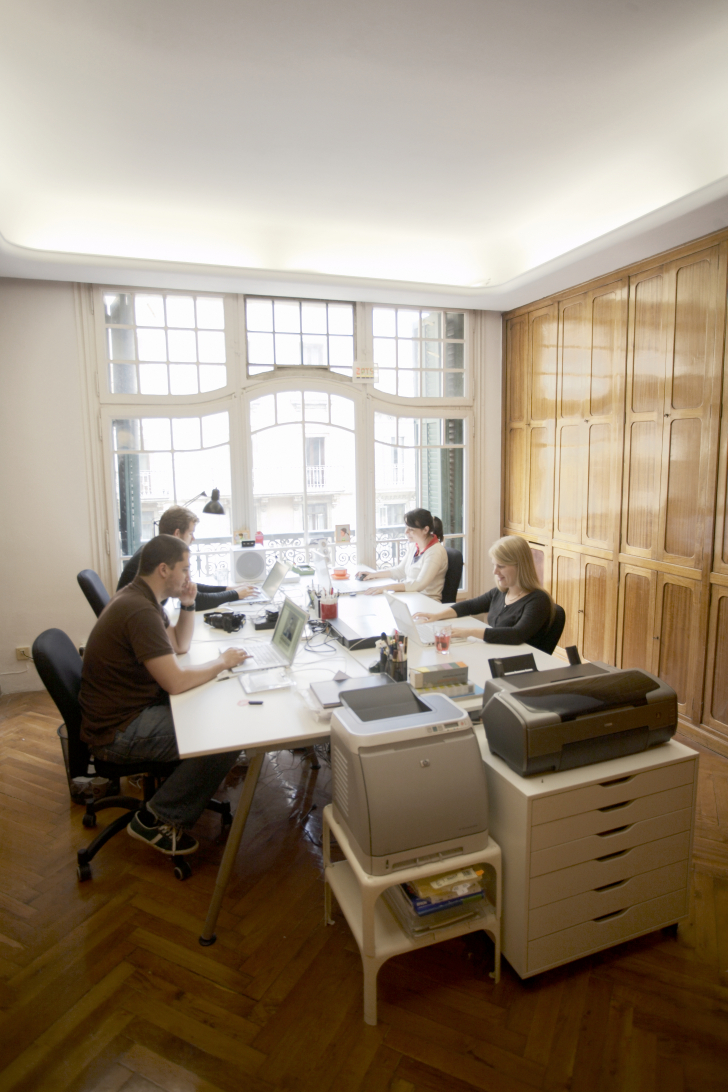 What advice would you give to someone who wants to start a business? 
Be honest with yourself about the goals you want to achieve.
What is your best tip for saving time? 
Get rid of the things you do not want to do and actually do not have to do.
What is your routine start and end of the day? 
We try not to have routines. Trying something new each day, even if it is just taking a different street to work, stimulates.
Aside from your computer and your phone, what gadget can you not you go without? 
Pen and sketchbook.
Hamburg City guide x TwoPoints.Net studio
Café
Restaurant
Shopping
Grocery