Men's watches come in different classes. Some watches are usually worn by ordinary people. These are easily available on the market. Likewise, there are premium watches that are worn by fashionable men, which are harder to find. As a truly stylish man, you need to go for the very best, and iconic watches. 
If you don't already own iconic watches, it is time to go shopping. You have to be careful, however, as there are different watch options on the market. Since the iconic watches can easily become your most important accessories, it is important you buy the authentic ones. 
How to Buy Most Iconic Men's Watches 
Now you understand why you need iconic watches and why you need to be careful when shopping for them, how do you find the best? Well, the secret lies in buying from a reputable watchmaker. It is also better when you buy iconic watches directly from the watchmakers and not retailers who may be selling the fake version at the price of original ones.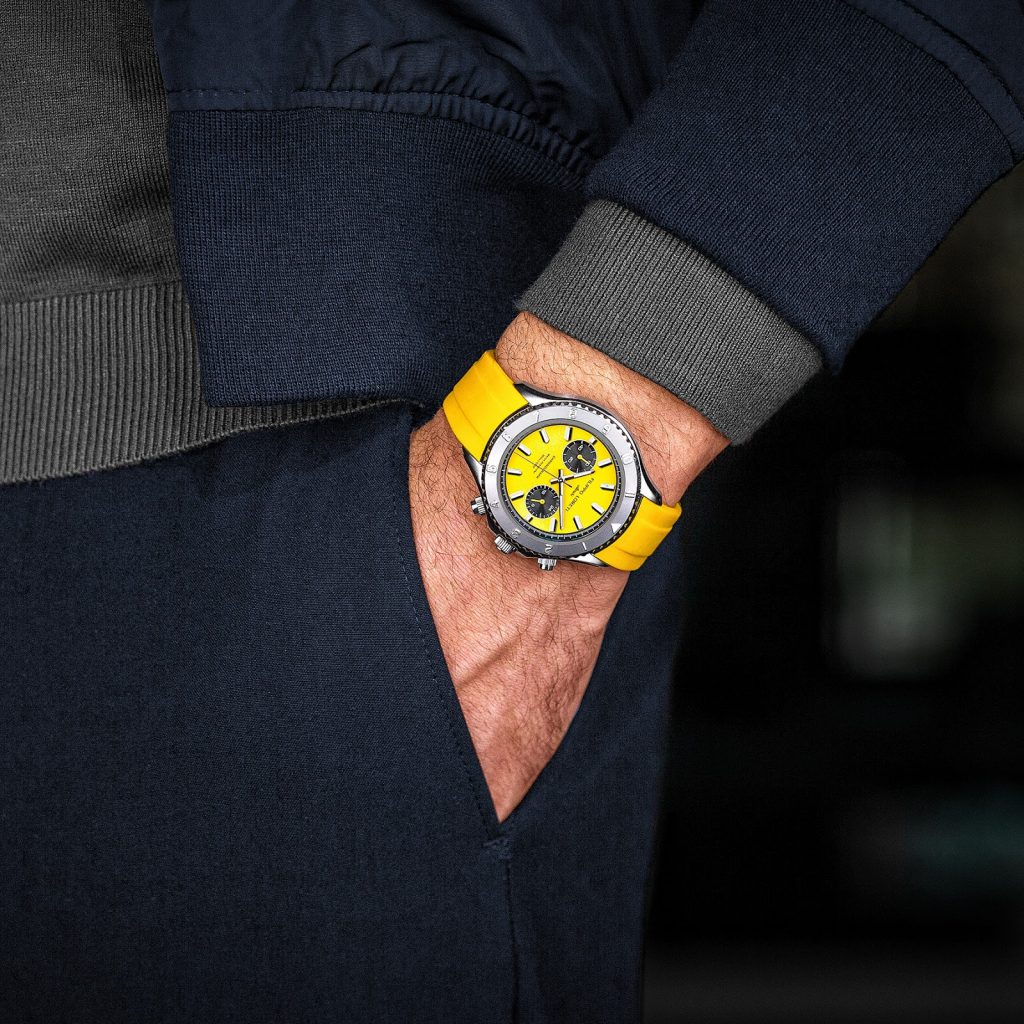 Why Buy Iconic watches from Filippo Loreti 
If you are truly interested in buying iconic watches, you have come to the right place. We are going to briefly review the top three iconic watches from one of the finest watchmakers around the world, Filippo Loreti. Since they have many iconic watches in their collection, you are also sure of finding different wonderful options for different outfits and occasions. Their designs are also one of the best watches under 2000, which is surprising with the premium quality that they possess. The brand stands because its designs are a mix of adventurous colour accents and class.
Are you wondering why we are limiting the options to iconic watches from Filippo Loreti? Well, the first and most important reason is that we know all about the company and understand that it is one of the most reputable watchmakers around. We also know that there are no chances of you getting a low-quality or fake watch since all Filippo Loreti watches are pre-ordered before they are made for their individual wearers. 
Examples of the best iconic watches from Filippo Loreti 
Are you ready to shop for the best watches? Here are the top three options from Filippo Loreti:
Venice Automatic Fusion Black Mesh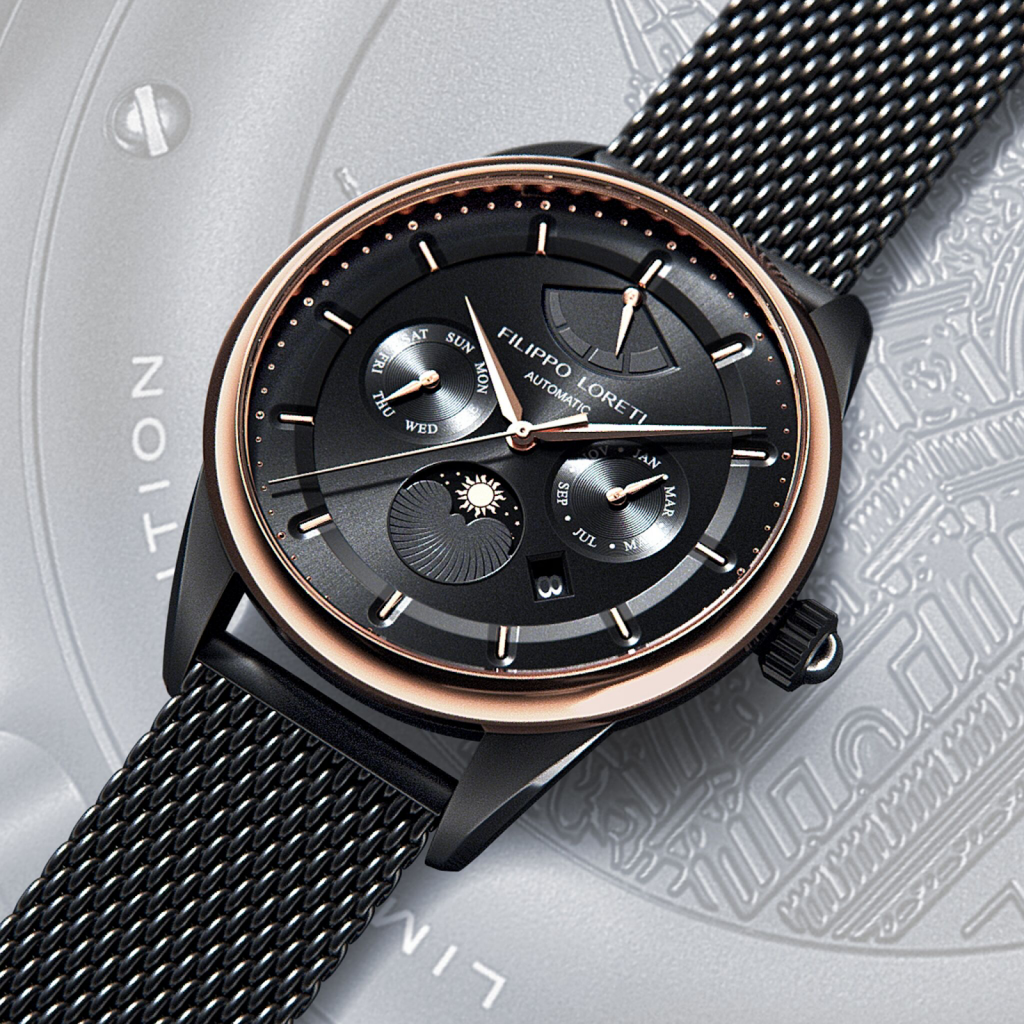 Inspired by Italy and the many captivating landmarks in Venice, this watch can stand its ground among the most iconic watches of all time. The case back features an intricate engraving of Basilica di San Marco in Venice, and there are several other interesting features that set it apart from ordinary watches. 
Like all watches from Filippo Loreti, this masterpiece is crafted by industry heavyweights and will pass through the hands of over 10 experts before reaching you. It features the 9100 caliber movement as well as Day and Night Indicator with an elegant medieval sun. Other features include sapphire glass, power reserve indicator, date of the month wheel, and few others. 
Ascari Indigo Rose Gold Rubber Watch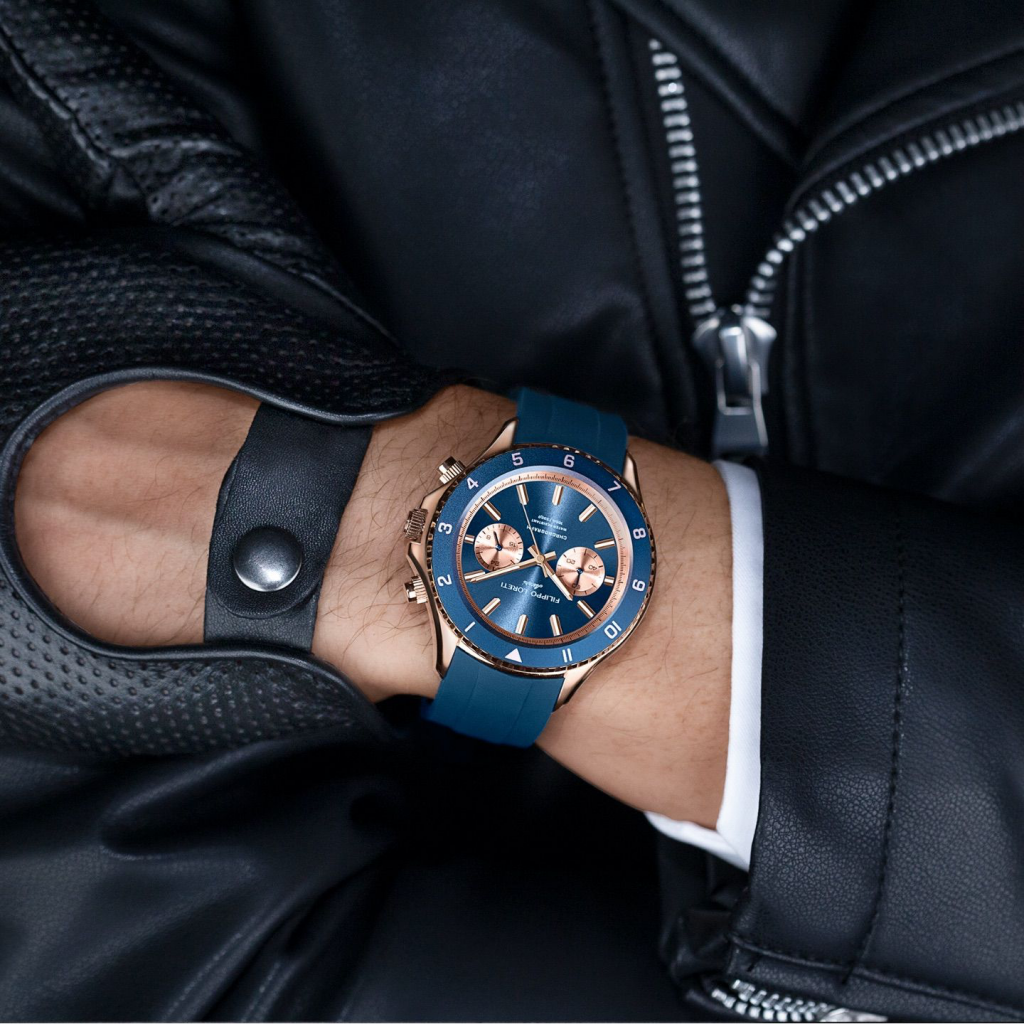 This is an iconic watch that belongs to the Ascari Grand Prix chronograph watch collection. It is one of the most iconic affordable watches but will stand its ground among most of the expensive options in terms of look and overall quality. Engraved on every timepiece in this model is an iconic artwork that celebrates Alberto Ascari's racing legacy. 
Besides the incredibly affordable price of this iconic watch, there are many features that will make you love it more, including dual time zones. The hybrid movement combines the accuracy of quartz with the distinct look of a chronograph, and the luminous hands with white dials give it perfect clarity. The integrated rubber strap also improves the overall look.
Okeanos Rose Gold Green Link Watch

This is one of the incredible iconic watches under $500 you should add to your collections as soon as possible. It is perfectly designed for the active modern man and will complement most outfits perfectly. The primordial Titan god of the great, earth-cycling River Okeanos is artistically engraved at the back of each timepiece. 
Like other sports-friendly iconic watches, this is water-resistant and will help you go deeper, thanks to the directional rotating bezel. Other features like the date window and luminous hands and hour marks will make using the watch more fun and interesting. It will match most outfits. 
Wearing iconic men's watches is one of the easiest ways to stand out from the crowd as a stylish man. It is also important to own different iconic watches that will suit different occasions. We have discussed just 3 of the best options from Filippo Loreti and hope you find the right ones for you from their robust collection.