Have you ever wondered how your lawn looks can affect your home's curb appeal? 
Your home will surely stand out from the neighborhood and leave a positive impression among passersby if your lawn is properly maintained. The appearance of your lawn can also give your guests an idea of the interior of your home. Hence, a beautiful lawn maintained by a service like 
trugreen florida
 can usually be indicative of a well-decorated interior.
Although important, not everyone knows the tips and tricks to maintain their lawns and maximize this area of their property. This is one of the reasons the lawns end up neglected, thereby ruining the facade of a home. A poorly-maintained lawn can also cause increased stress and expenses for the homeowner.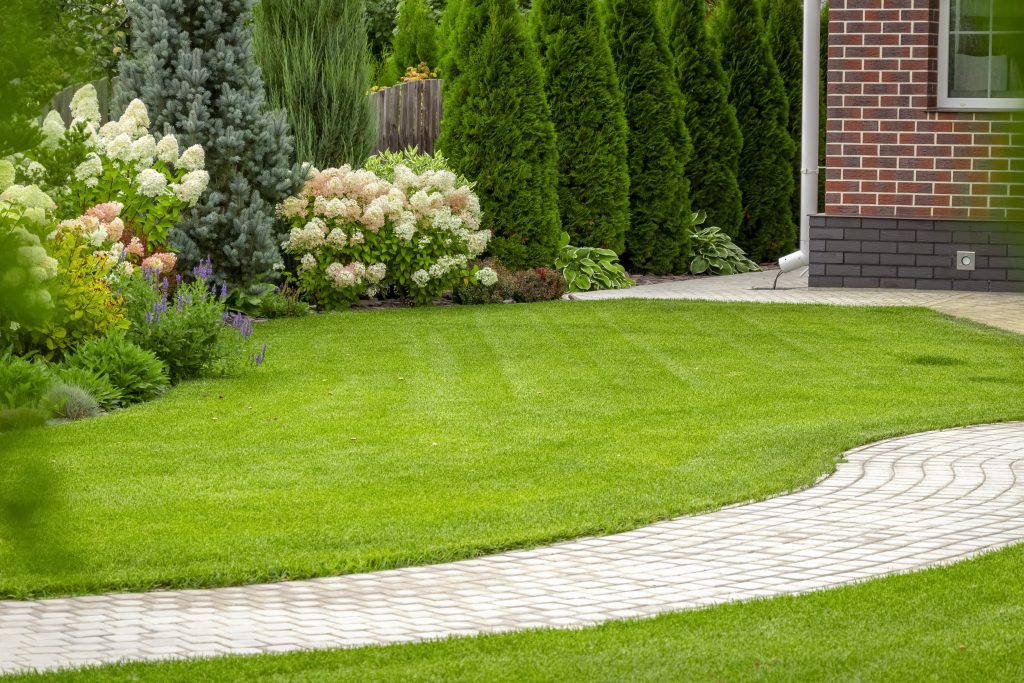 Avoid all of these mishaps by improving your lawn – here's how you can do it: 
One of the easiest ways to improve your lawn is to plant it with different kinds of flowers, shrubs and other types of greeneries. This is a very simple and cheap project anyone can do within hours. However, if you want your lawn to be unique, pay attention to the plants you'll put in the area. Merely planting shrubs in your lawn won't have drastic effects on your curb appeal.  
When planting in your lawn, play up with texture and add plants that contrast with each other. You can start by hiring pros such as yardsmart to prepare your yard and then plant a purple heuchera against ajugas. The colors of these plants contrast with each other, making both varieties stand out from your lawn.  
While some people don't mind making drastic changes to their lawns to make room for plants, others are very keen on the appearance of their lawns that they don't want to commit in using it for planting. Homeowners who belong to the latter usually change their minds regularly, and planting in their lawns can limit their options.  
If you don't want to make drastic changes to your lawn, opt to add color space by planting shrubs in pots. This is an excellent option to make your lawn more interesting without having the need to ruin your lawn.  
Aside from the colors and textures of the shrubs, pots now come in a wide variety of styles, colors, and sizes. This helps you showcase your personality in your space. Depending on your preferences, you can use pots in various styles and colors or use the same design all throughout your lawn.    
Leave A Spot to Enjoy Your Lawn 
A lot of homeowners use their lawns for gardening, but this doesn't mean that you should do the same. Sure, lawns are great for planting, but this is also another area wherein you can relax and have fun under the sun.  
Another way to improve your curb appeal using your lawn is by adding furniture to space. A decorative table and a couple of chairs can make your lawn more inviting and relaxing. This spot can also be utilized when entertaining guests or welcoming friends. 
When adding furniture to your lawn, make sure to invest in pieces that are meant for outdoor use. This will ensure that your tables and chairs will last long even when exposed to harsh weather conditions.    
It'll be very challenging for you to showcase your lawn if space is filled with your lawn equipment. How can you and your family appreciate your lawn if you only use the area as a storage space for your lawn equipment? Do you think you can actually make the most out of your lawn if your place is all cluttered? 
You can make your lawn look good by installing a shed. You can utilize your shed to store all of your lawn and gardening equipment, and ensure that your lawn stays clean. A shed is also a cost-effective investment as it can make your lawn more functional and protect your equipment from harsh theft, and moisture.  
  Give Kids A Place to Play 
If you plan to improve your curb appeal using your lawn, it's not enough to consider the preference of adults. If you have kids at home, you should also pay attention to their likes and preferences  
Another way to enhance your curb appeal is to give your kids a place to play in your lawn. Depending on the interests and age of your kids, you can add a treehouse, trampoline, or play set in your lawn. You can also take it up a notch by adding several ladders, tree swings, and lighting to their place area. You'll have unlimited options to choose from when you lean towards this direction.  
Any of these options will make your lawn very interesting and colorful, and encourage your kids to be more active outdoors.    
As mentioned, your lawn's appearance can give your guests an idea about the interior of your home. You'll surely have a hard time convincing your guests that your interiors are well-maintained if your lawn is a complete mess. If you want to welcome your guests with a bang, create a walkway in your lawn. This is a simple project that you can easily do during the weekend and with your kids.  
You can use the available items at your property to create a walkway in your lawn. Pavers and stones are two of the most common items to create a clear path around your lawn.  
Aside from making the most out of your lawn, creating a walkway is also a great way to protect your lawn from too much foot traffic. When you have a walkway, your guests and family members will easily be guided through the path on your lawn.  
Trust The Pros 
There are many ways on how you can maintain your lawn and utilize it to improve your curb appeal. However, while working on major lawn projects, opt to hire professionals to do the job for you. Their experience and equipment will give you peace of mind knowing that your lawn is in good hands, and this space will eventually become your property's focal point!