Unlike its neighbor to the South, Canada has a relatively relaxed attitude to most kinds of gambling, including casinos. This hasn't always been the case. For example, before 1970 pretty much all forms of the activity were illegal. But the introduction of a new section of the Criminal Code in 1969 allowed lotteries and other similar activities to be held, on the proviso that they were raising money for good causes.
Gradually, more and more restrictions were listed, and the provinces and territories were given permission to oversee gambling in their particular regions. So, the situation today is that provided they are officially licensed by the State, either on a national or a provincial level, gambling companies are free to operate in the country. It's also a highly regulated sector so any infractions, such as allowing people under the legal to gamble, can see gaming licenses being withdrawn.
Slow and steady growth
The gradual liberalization of the casino and gambling industry has also seen steady growth occur. At around 0.5% a year on average, this may not be particularly dramatic, but it has been slow and steady progress to the state of the industry today in which around C$17 billion in revenue was generated in 2019.
This isn't simply very good news for the casino companies themselves, it's also a major contributor to the economy in a number of ways. The first, and most obvious, of these, are the huge amounts of tax money that this raises, which can then be used to invest in the infrastructure of the country in areas such as education and healthcare.
Then there is the employment that the casino industry creates. It's estimated that around 200,000 people are employed directly, and indirectly, in servicing it and around C$12 billion a year is paid out to employees.
Finally, the contribution that casinos make to the tourism industry can't be overlooked. With every kind of establishment from swish city casinos to huge Las Vegas-style resorts, these prove to be a big draw for visitors from all around the world.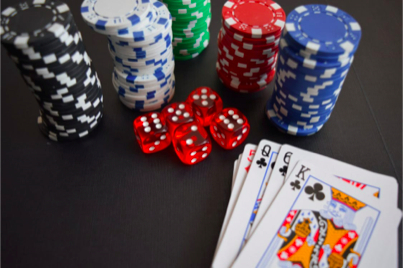 Land-based casinos help contribute to the tourism industry, especially those casinos part of a huge land resort.
The pick of the casinos
The epicenter for casinos in the country is undoubtedly in Ontario where you'll be able to visit no less than 25 of them. It's here that you'll find the Caesars Windsor Hotel and Casino. With over 9,200 square meters of gaming space, it's one of the country's biggest casinos. Originally opened in 1998, it is a particular favorite amongst poker players thanks to its 14 tables. Its gaming floor also boasts 80 other table games and an incredible 2,200 slots. It is also a fully-fledged resort and business center whose twin towers contain over 700 rooms and suites.
But this is positively dwarfed by the Casino Rama Resort, also in Ontario. At 17,800 square meters, it's almost twice the size of Caesars and has 2,500 slots machines and 110 table games. Run by Gateway Casinos and Entertainment and owned in partnership between the Chippewas of Rama First Nation and the Ontario Lottery and Gaming Corporation, it's now in its 24th year of successful operation.
However, it's by no means the biggest casino in the country. That honor is held by the Casino De Montreal. This casino opened in 1993 and occupies two ultra-futuristic buildings that were originally built for Expo 67, with a third annex being added in 2013. To give an idea of the scale of the casino, it employs 2,800 people and its 48,000 square meter gaming area has 115 table games and 3,200 slots.
Is the future online?
Despite these high-profile venues which continue to thrive, many smaller casinos have found themselves under increasing pressure in recent times. Some of this has been put down to the ever-increasing popularity of their internet-based rivals, particularly those that offer the chance to play live casino online. These games, primarily of roulette and blackjack, involve the live streaming of games that are run by real dealers playing in a studio designed to give an authentic casino ambiance.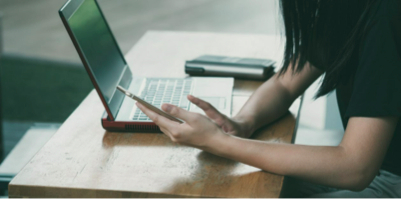 Online casino games are growing increasingly popular with more providers offering a wide range of games and promotions.
As with many aspects of the online version of casino gambling, it's advanced in technology that has created this opportunity to enjoy the live experience from one's own home. The fact that online casinos are generally based outside of Canada also means that there is no specific law forbidding Canadians from playing on them.
The result has been an industry that is estimated to generate a staggering C$31 billion in revenue in 2020, considerably more than land-based casinos are expected to raise. It also seems like this gradual shift to online is set to continue as more and more people choose the convenience of remote play.
That said, there will always be a demand for land-based casinos, particularly as a tourist attraction for many of the people who choose Canada as a holiday destination and want to enliven their visit with a little fun on the tables or slots while they visit.