Live online casino is actually the newest form online players can gamble. It is basically a representation of the traditional way of gambling but now on an online platform. Here, you don't need to visit gambling venues to wage. A player can do it in the comfort of his/her seat in the living room. It also provides an attractive payback percentage compared to the traditional way of gambling or other casino games.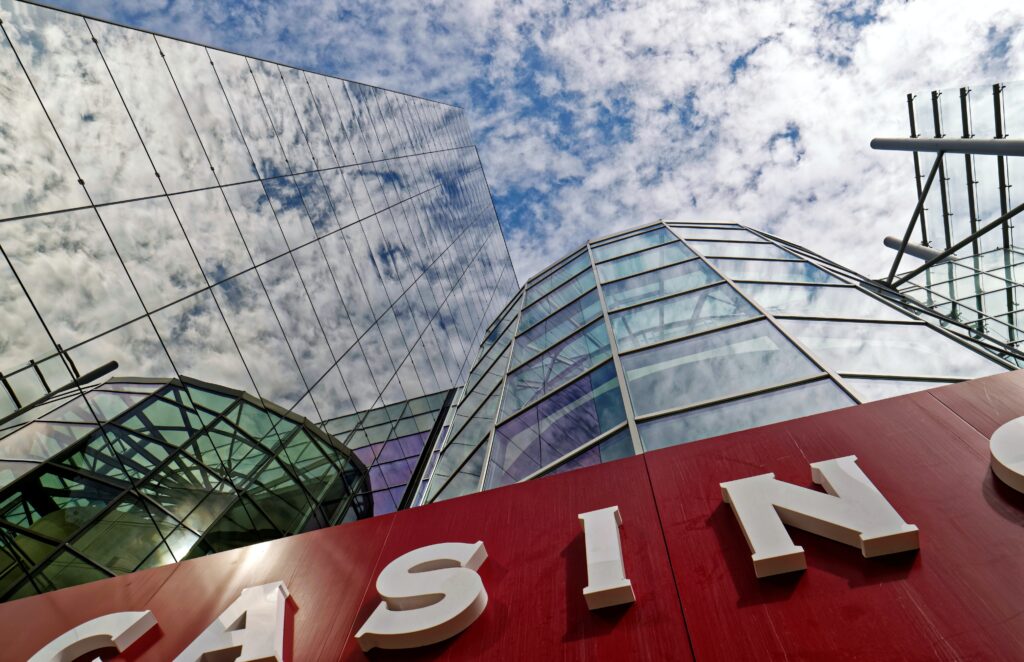 If you are looking for the perfect way to gamble online then you will have great fun in live casino games. They provide amazing classic game combinations alongside real casinos. The best part of it is that it has been made convenient for players nowadays as they can now play them in the comfort of their homes.
Even though slots are considered by many to have better RTP, a certain percentage have found table games to give them greater profits, putting aside the well-established house edge. According to statistics, live casinos and the brick-and-mortar are the same in terms of payback percentages. Reputable live online casinos are powered by some of the most popular and reputable software providers including Microgaming, Playtech, Realtime Gaming, and many more.
The exciting part of it all is that all the games are in real-time and are operated by a live human dealer. Players also have chances of participating in the games through consoles on their own computers. They can raise their queries through a live chat and other functions that are available. This and many other things make live online casinos worth it.
The transactions in this game are made physically by a live dealer and they are transformed into data which is then used by Optical Character Recognition (OCR). This is what allows the player to participate in the game without the difference between brick-and-mortar and live casinos being realized. Besides, it is the human who determines the results and not an automated process. Here are some of the other reasons why live online casinos are worth it.
They are more competitive
When players go to gamble, the aim is to maximize their fun while others prefer a challenge. Games have to be tough so that boredom can be broken. This is the reason why there are live online casinos to break the boredom. Unlike most other games, live online casinos require your skills as you are also facing other opponents in a real-life situation. Doing it alone on a computer can sometimes be a monotonous thing. Computer bluff is a kind of logic that outshines a person playing poker. With a live online casino, you are aiming to outshine your opponent by all means. And since players bluff in the entire game, it makes the game more competitive and therefore they are worth it. Before you decide on which casino website to play the game, ensure that you have done a thorough research and found the best live online casinos.
Greater limits
Gambling on live online casinos has greater limits and that's why you have to act responsibly when gambling to avoid any addiction or problem. You need to understand your limits because it is a competitive kind of game which is full of fun and at the same time limits. The limits you need to be cautious about include finances, skills, and other factors. The stakes, therefore, have to be right by all means for it to be really worth it. That means they shouldn't be below or above your own comfort zone.
When the limits tend to go higher, casino games can be enjoyed to the maximum. The reason behind this is that limits which are imposed in most cases are higher compared to the alternatives. It simply means that when the limits are higher, there greater chances of more cash and winnings. A good example is a popular game like Blackjack. In this live game, limits can go into hundreds and even thousands which is a contrast of regular games that is tens of pounds only. When you get a reliable casino where you can play you will enjoy live online casinos but then you have to get your limits.
More Interactive
If you gamble and there is a possibility of socializing, then the game is full of fun and worth it and this is the case with live online casinos. When you play offline, socializing is reduced because much of personality is avoided. Gambling is more of fun when there is a conversation and it shouldn't be overlooked as it has been. When you are playing to make a win and socializing at the same time as other people add flavor to the game.
Remember to be respectful when playing online live casinos because you are on a platform that involves other people too. When you play live games, you experience great entertainment and fun. It is a close thing to a real casino game. The good thing is that it can be played at home and feel the real-life experience making the whole thing worth it.
Popular Online Live Casino Games
The most popularly known and played live online casino games are live Blackjack, Live Roulette, and Live Baccarat. You will find a dozen tables to choose from or more.
Live Blackjack
This is a popular game and has different variants like Early Payout, VIP, Exclusive, HD, and many more. The game offers dozen of tables you can choose from and the stakes here starts at $5 and can rise up to $5,000.
Live Baccarat
Baccarat is another popular game played in live dealer casinos. The most commonly played is the live dealer Baccarat and the Super 6 Baccarat. The Super 6 Baccarat has considered a side bet if the banker wins with a 6. The table stakes start at $5 an can exceed $2,500.
Live Roulette
Roulette is also popular with live online casinos and has different variations and the most common ones are American Roulette and European Roulette. Other options include Auto and the Lightning Roulette. The table limits start as low as $1 and sometimes exceeds $1250.
Wrap up
In previous years and for the most time, live online casinos have been offering card and table games. In recent times we have seen a transition of studios including live slot machines. In live online casinos, you will not find several table games as well as variants that are seen in regular and animated casinos. The studios don't have much-needed space as it is with land-based casinos. But still, you will find several live casino games which you can choose from and enjoy. If you find an online live casino that has more than a single major studio, the game selection can be more.
Photo by Candid Shots from Pexels