The condo real estate market in major Canadian cities like Toronto and Vancouver is on the rise. As a result, more young professionals and young families are choosing apartment living across the country.
Apartment living is incredibly convenient due to access to amenities, minimal home maintenance, central locations, and more. However, while the small space of an apartment can be beneficial in many ways, it can also make it hard to store and organize your things. 
The good news is that storage and decorating for small spaces has become a hot topic over the last few years as more adapt to this more minimalist way of life. The reality of living in an apartment with limited square footage is that you need to get creative. You can still keep essential belongings, but you need to be resourceful in how you store them. 
Consider the ways that you can maximize your studio apartment or any other small spaces:
Use Self Storage for Bulky & Seasonal Items
Because Canadians experience both weather extremes, there are seasonal items that everyone needs. Unfortunately, a lot of these items are just too bulky to store at home. 
These situations are where self-storage comes in. When you transition from one season into the next, you can store all your tools and clothing from the past season in your unit until the next time the season rolls around.
Invest in self storage units in Canada and gain space to store your things. You can use your unit to store seasonal clothing like sweaters and jackets and devices like snow blowers, lawnmowers, and even pool floaties. These are all things you will need and want when weather permits, but why have them take up space in your home when you aren't using them? 
One of the best things about self-storage units is that you can use them for short term and long term needs. These units can be used for moving purposes and are easily accessible whenever you want to transition out your items. You can even find climate-controlled units to ensure that whatever you store for a season does not get compromised by high or low temperatures. 
A storage unit has endless potential and is an excellent solution for those who have things they want to keep, with nowhere to store them. 
Dual Purpose Furniture
When furnishing an apartment, less is more. There are plenty of multi-functional furniture pieces that can serve various needs and save space by eliminating additional fixtures. For example, some beds have storage and sofa beds that can double as a bed and sofa so that you can entertain guests and have a place for them to sleep.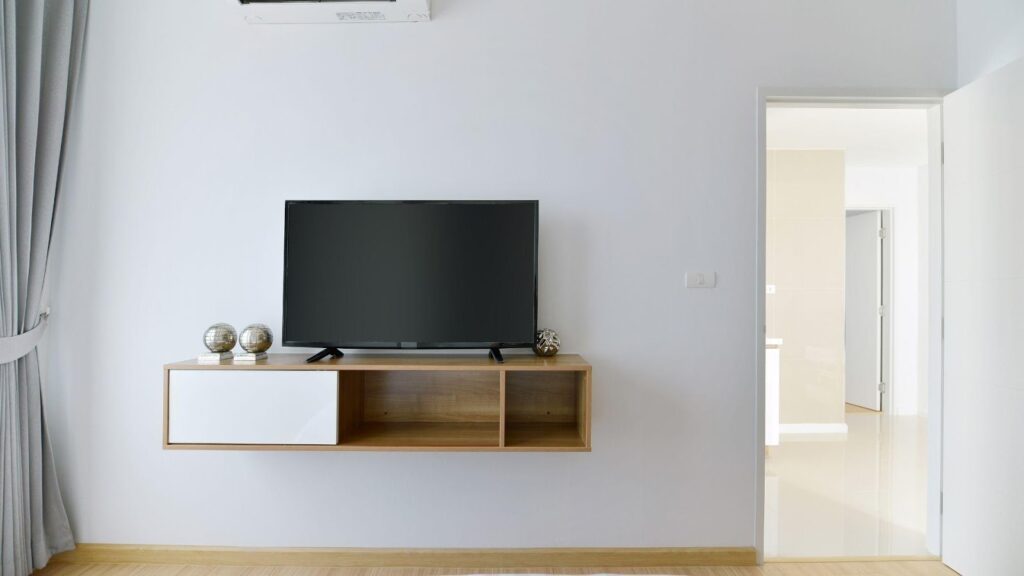 Store Vertically
Storing vertically is a great way to increase your storage capacity without taking up too much floor space. One tall shelf will hold the same amount as a short, wide shelf. It will just take less floor room and give you more real estate to work with.
Keep Things Off the Floor 
Considering that apartments have minimal floor space, you want to make sure you have enough room to get around. Instead of keeping large furniture like shelves, light fixtures, bins, baskets, and more on the floor, start moving them upwards. 
Mount things off the floor and on the wall to save floor space while creating more room to store your everyday items.