If you are thinking of setting up a business, you should try your hand at setting up a butcher shop. Barring vegetarians, meat is always a needed commodity. There are also various meat alternatives you can try out once you set up your butcher shop. 
However, before you set out and open a butcher shop, you should have a set plan. Like any other business running a butcher shop is not easy and you will need to know exactly what you are doing. Here are 6 tips for setting up a successful butcher shop.
1. Have a Physical Shop at the Ready
Although a majority of foodstuffs could be bought in grocery stores and even over the internet, meat shops are some of the few specialty shops that could stand on their own. People in the neighborhood always want their meat, whether it is poultry, beef, or pork to be of the best quality possible.
If you are going to open a meat shop, you should make sure that you have a physical store at the ready. That way, potential patrons will know exactly where to purchase their meat products.
2. Make Contact With Trustworthy Suppliers
When it comes to choosing a meat shop, most buyers base their choices on the quality of the product. So it is imperative that your suppliers are as trustworthy as possible. Before you buy meat from a farm, you should do your research first. Buy some samples of their products and test them out. Check whether the quality of meat is up to your standards. Check if their rearing and slaughtering of their livestock are humane and sanitary. 
You should also make sure that their livestock is free from any diseases or bacteria that could destroy your meat products. Overall it is important that you double-check all of your potential suppliers before you commit to buy any of their meat products.
3. Hire Professional Help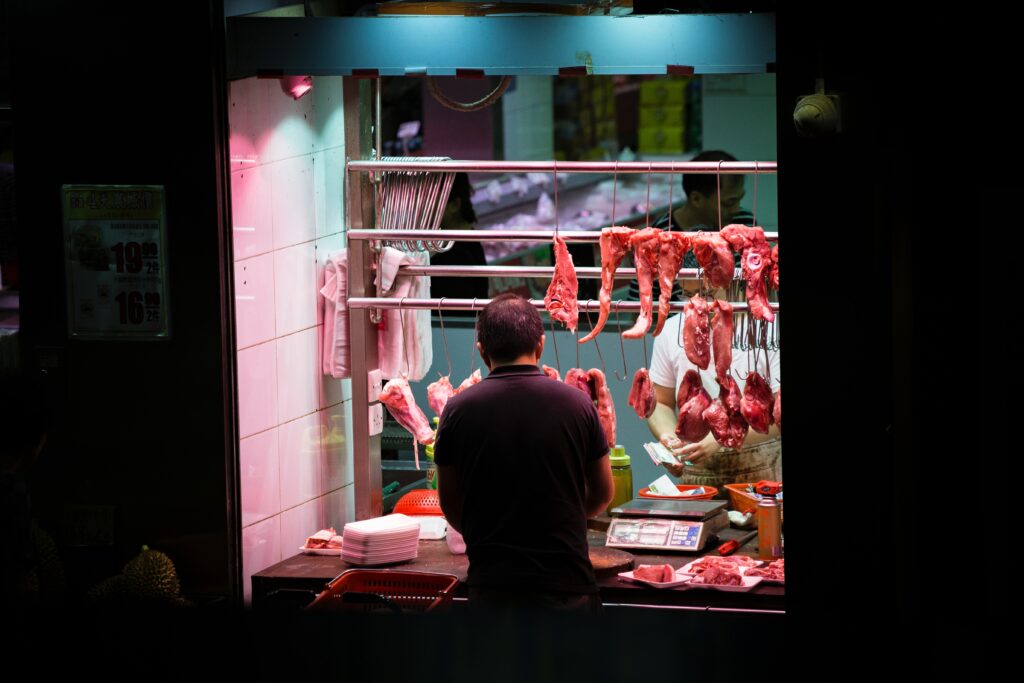 Source:pexels.com
If you are a professionally trained butcher, then you don't need to hire any additional help. However, if you aren't then you should make sure that you hire professional help. Remember that your clientele will be quite picky, and they will usually decide whether to patronize your meat shop according to certain factors. 
First and foremost, they will base their decision on the freshness and quality of your meat. Aside from that, they will also base their decision on how your butcher cuts their meat. Remember that a truly skilled butcher can carve a whole pig or cow with minimal effort and waste, If your butcher hacks at the meat in a haphazard and amateurish manner, then your patrons will most likely consider your product of lesser quality. 
Aside from knowing how to properly butcher a carcass, your employees should also be knowledgeable about what type or cut of meat is perfect for a particular dish.  
4. Build Sturdy and Efficient Freezers
Of all the parts of your meat shop, the most important by far are the freezers. Remember that you will have a huge amount of meat products on hand. If your freezers were lacking in any way, then you could lose thousands of dollars worth of meat. So it is imperative that your freezers use quality air conditioners and equipment to keep your meat products as cold as possible. 
Your freezers should be equipped with storage compartments and meat hooks. It should also be as spacious and sturdy as possible. That way you could store entire cow carcasses there with little to no fuss. Make sure to check the ventilation and pipes for your freezer.
 Remember that cold air passes through these pipes on a consistent basis. Ball valves are also used to keep the cold from seeping through the pipes. However, you should make sure that your ball valves could take the cold air passing through it. In these instances, a cryogenic floating ball valve is best. It will be able to take the low temperatures, and still be able to regulate the cold air that passes through your ventilation.
5. Get Acquainted With Proper Meat Regulations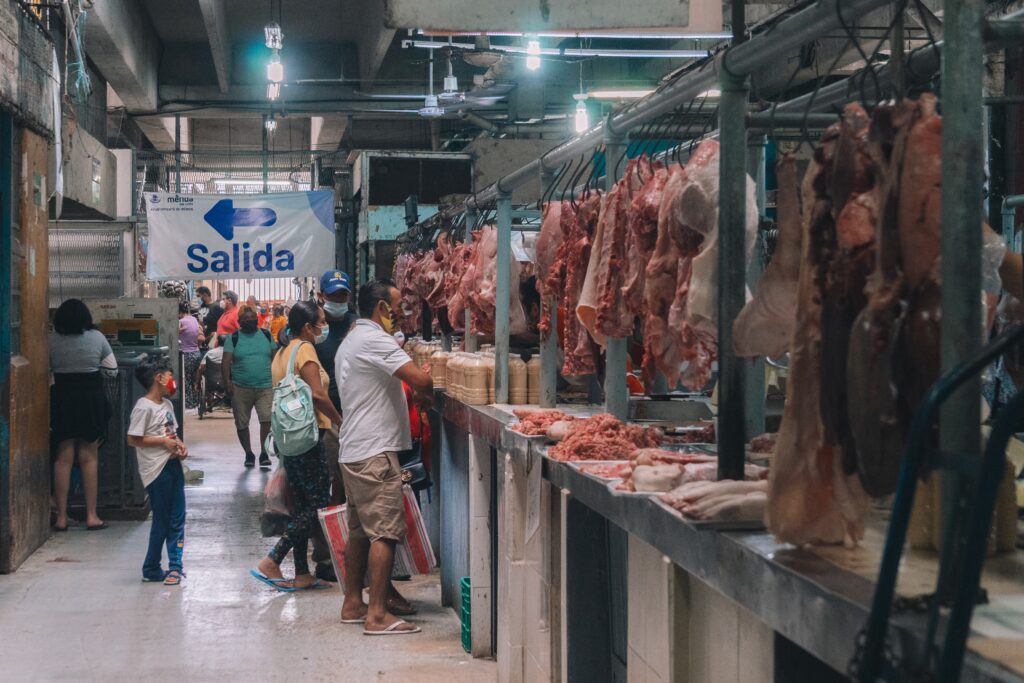 Source: pexels.com
When it comes to handling meat, you will need to be as meticulous as possible. Remember that any type of meat could spoil fast if not stored at the right temperature. They should also be handled and transported properly in order to minimize the danger of spoilage. So before you even think of opening your meat shop, you should make sure that you are aware of proper handling and packing regulations. Take the time to study up on meat regulations, and have a meat inspector check your procedures often. This may seem like a lot of trouble, however, this extra precaution will help you avoid any unforeseen accidents.
6. Be Consistent With the Quality of Your Products
If you want to keep your clients happy and coming back for more, you will need to be consistent with your product's quality. Remember that all it takes is a bad review from a member of the community, and people may start avoiding your shop entirely. 
So take the time to set up the meat pacing and storing procedures in your meat shop. You should also make sure that your employees are well-versed in proper sanitary procedures. It is also a good idea to check the quality of your products before you put them up for sale. Remember that you want to give your clients the best quality products every time they go to your store.
Conclusion
When it comes to owning a business, having a butcher shop is always a great choice. However, running a butcher shop could be quite tricky. Luckily with these tips, you will be able to get started the right way and be on your way to having a successful business set up.
main image: Photo by Alex Pelsh from Pexels