After the 9/11 attacks, airports worldwide have implemented strict regulations for passengers traveling with liquids. At the top of the list are alcoholic beverages. But it doesn't mean you can't bring home a bottle or two of the best champagne you have tasted in France. So, you don't have to hesitate if you feel like buying, say, a bottle of sake from Japan as a souvenir.
By all means, go ahead and bring your choice of foreign alcoholic drink home. Just make sure that when you travel with alcohol, you remember the eight tips below.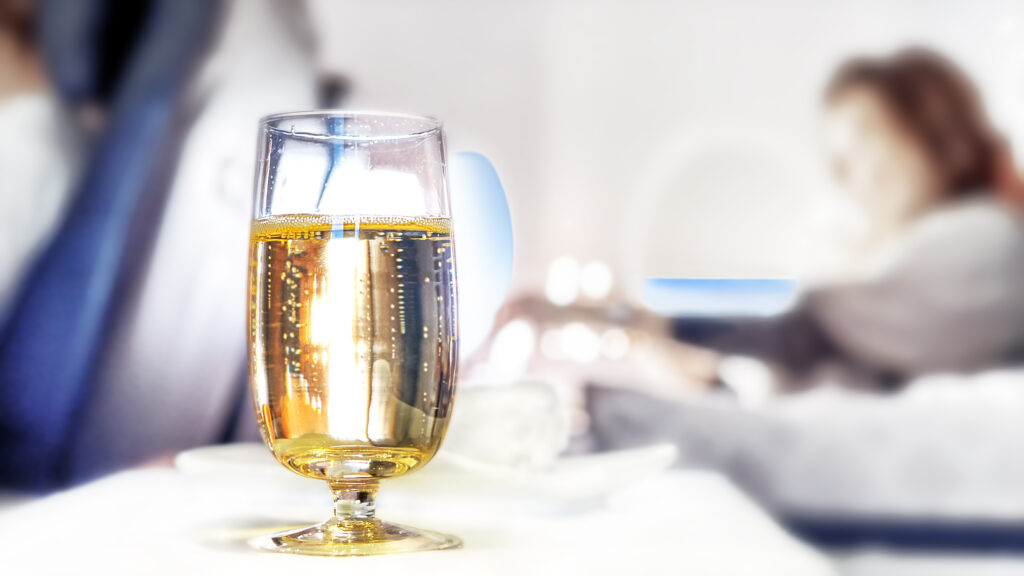 They Make Great Collectible Travel Souvenirs
Aside from refrigerator magnets, another interesting travel souvenir you can collect is alcoholic beverages. It would be a shame if you had a champagne tasting tour in the French countryside and you forgot to bring home for your family and friends a sample of the best one you tasted. This way, you're not just carrying a bottle of drinks but a part of the place you've visited. 
Aside from signature or cultural alcoholic drinks, you can also consider bringing home special-edition bottles. Some companies offer special artistic labels when they are celebrating anniversaries or milestones. Just make sure to follow airport regulations when traveling with alcoholic beverages. 
Know When to Carry-On and When to Check-In
When it comes to alcoholic beverages for carry-on, size matters. In the U.S. and most international flights, you can bring bottles that are 100 ml (3.4 ounces) or less that will fit in a quarter-sized plastic container. Fortunately, you won't have a problem with this rule because popular alcoholic beverages usually come in nip alcoholic bottles that are only 1.7 ounces. You can choose from mini wine bottle sizes, which come in various flavors, or other types of liquor. Anything that's more than 3.4 ounces should be packed inside your checked-in baggage.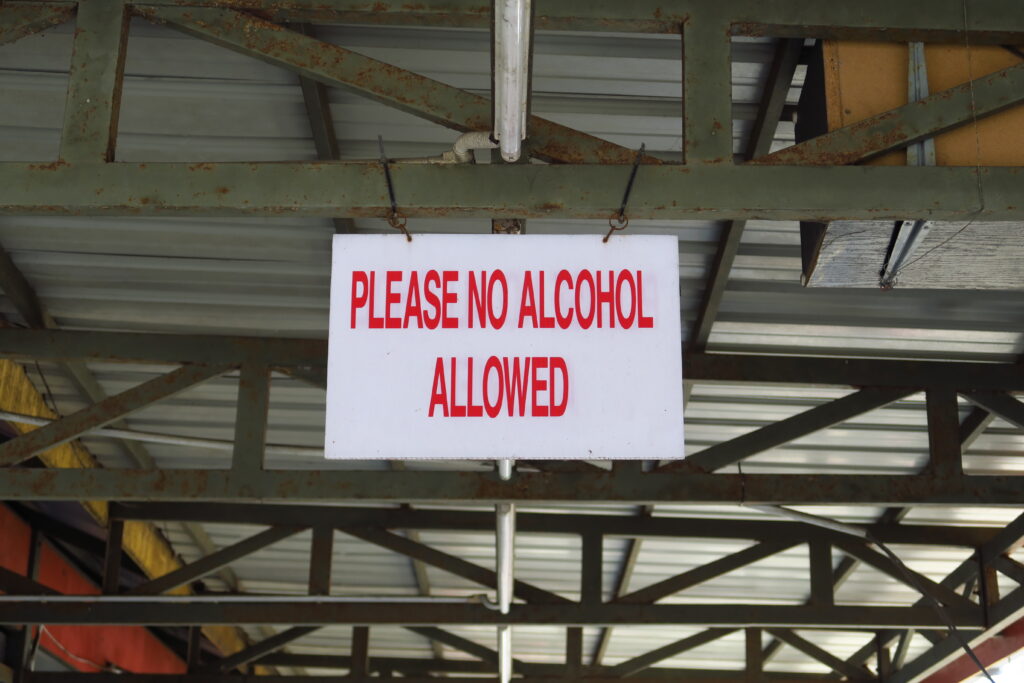 Suppose you're traveling internationally and you want to bring home alcoholic beverages for your own consumption or as gifts to friends. In that case, you should consider buying at the duty-free store at the airport. You can hand carry alcoholic drinks you purchased from such stores as long as the bottles are in a tamper-proof and transparent bag. Don't forget to keep receipts so you can show them at the departure gate. 
In some countries, you may be required to undergo security checks when you are changing planes. If this is the case, be sure to check-in the alcoholic beverages you bought from the duty-free shop. Better yet, buy from a duty-free store in the airport before your final destination, so you don't have to worry about checking-in your drinks when you change planes.
When it comes to choosing which alcoholic beverage to bring while traveling, be mindful of the proof. You can bring unlimited bottles of drinks that are less than 48 proof or 24% ABV (alcohol by volume) in your checked-in baggage. But of course, if you bring a crateful of alcoholic drinks, you will need to pay appropriate dues or taxes. Each passenger can only check-in a total of five liters of drinks that are less than 140 proof or 70%. 
The Big No-no When Traveling with Alcohol
There are things that you should never bring with you when you travel. Anything that is 140 proof and over will get you into trouble. Don't test your luck when taking alcoholic beverages on a flight. Just avoid breaking this rule. 
Absinthe is another beverage you should never buy and bring with you in your travels. It's a highly-regulated beverage because it contains thujone, a psychoactive ingredient. Therefore, read the label carefully when buying alcoholic drinks to bring home because anything that has Absinthe, thujone, or any artwork that depicts hallucinogenic effects is not allowed.
If you are curious about Absinthe, it has recently been granted Protected Geographical Indication (PGI) status. It means genuine Absinthe must come from Pontarlier, where the origins of the beverage come from. So, if you want to experience what makes the spirit truly special, make sure your bottle comes from that area of France. But since you may not be able to carry it across countries, it would be best to enjoy it in that French region. 
Know How to Pack Alcohol Safely
High-end and expensive wines, liquors, or other similar drinks come in sturdy wooden boxes ideal for checked-in baggage. However, most other beverages are only packed in light cardboard boxes that are not appropriate for air travel. So, if you plan on bringing home a bottle or two of your favorite Scottish whisky or sparkling wine from Italy, you must make sure to pack them properly. You can wrap the bottles in clothes or bubble wrap before putting them inside sealed or leak-proof plastic bags. It will prevent bottles from breaking or any liquid leaking out of your luggage.
To Declare or Not to Declare
If you intend to travel with alcohol, you should brush up on the customs rules in the country that you are visiting. In the U.S., you can bring an unlimited number of alcoholic beverages with low alcohol content. So, if you love the lager in Germany or the cerveza in the Philippines, you can bring as many of them provided they are lower than 48 proof. 
Also, make sure to declare the beverages with the customs officer in your destination country. The customs officer will determine if you need to pay duties on your purchase or not. If you are traveling with alcohol, it will help if you are prepared to pay appropriate duties. 
Do Not Open Your Own Alcoholic Drinks Mid-Flight
Some flights allow passengers to order alcoholic drinks off the trolley. But if you're wondering if you can open your own hand-carried drinks you bought from the duty-free shop, the answer is no. In the U.S., federal regulations dictate that no person may drink alcoholic beverages in-flight unless it's served by the certificate holder operating the aircraft. It would be best to always check with your airline before your flight.
Conclusion
Alcoholic beverages are not only meant to be enjoyed, but they also make for great souvenirs from your trips. That said, it's a good idea to consider bottles of wine and liquor as collectibles. Good thing, travelling with alcohol is allowed. The only problem is you need to follow some strict guidelines if you don't want to pay fines or end up in jail. Thus, you may need to check with your airline or the country where you're travelling from if they allow passengers to bring alcoholic drinks.