There is a natural interest in movies where a large number of scenes take place in a casino. This innate interest is because casinos are, at their core, incredibly interesting places. There is quite simply an inherent excitement that surrounds and inhabits a casino. They attract people from all walks of life, all of who are there for different reasons. The atmosphere within these establishments depends on where you are and when you are there and can change within a matter of seconds. One particular table will be home to what feels like a tight-knit group out to have all the fun in the world, despite the fact they only met in the previous hour of speaking. Meanwhile, slide over to a table within earshot and you could cut the tension with a knife, as serious players navigate their way through an evening of high-stakes. Casinos are as close as the inanimate can get to be alive, they feel as if they are living and breathing alongside us rather than being a permanent fixture we exist within. It is this lifelike state that best explains the movie industry's fascination with what goes on inside their walls.
We are all familiar with movies such as Casino, Ocean's Eleven, Rainman, and Rounders, and for good reason. A proportion of their success could be put down to the fact that they all epitomize why casinos make for great film locations. However, we are here to pay tribute to an often-overlooked Canadian movie that was released in 2003. Despite performing well, both in terms of critical response and at the box office, it does not feature on as many of the best Canadian film lists that it deserves. So, without further ado, let's revisit Canada's best casino movie, Owning Mahowny. In order to do this, we have broken our review down into 3 categories, each one highlighting a particular aspect that this film gets right…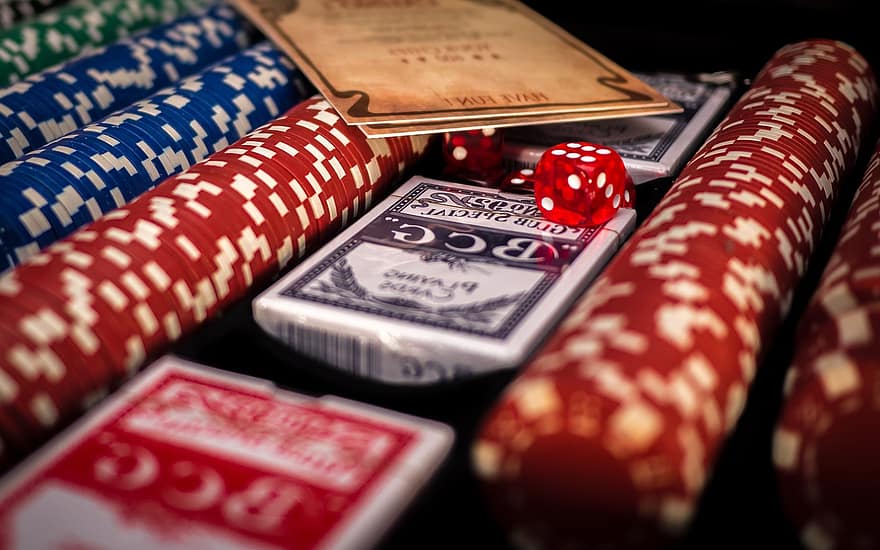 The Plot
The movie is based on the real-life story of the largest one-man bank fraud in Canadian history. It takes place over the course of a two-year period between 1980 and 1982, telling the story of Dan Mahowny, a Toronto-based bank employee who, after being promoted to assistant bank manager, is given access to bigger and bigger client accounts. Mahowny begins skimming larger and larger amounts from these accounts, eventually embezzling more than 10 million dollars. He uses this money to fund his weekly trips to Atlantic City, where he is treated like a king by the casino manager and staff. Eventually, Mahowny's criminal acts at the bank come to light when the Toronto police begin to investigate his bookie. 
So what does this movie get right in terms of the plot? Well, it sticks to the truth. Unlike some movies based on true events, there is no attempt to glamorize or exaggerate the real story. The focus of the movie is firmly on the character of Dan Mahowny and the result is a fantastic exploration of the human condition. 
On several occasions, Mahowny denies he has a gambling problem, instead stating that he has a financial problem. The aforementioned explorative nature of the film suggests that neither of these assumptions tells the full story. The film is bookended with scenes of the protagonist speaking to a psychiatrist following his conviction. At the end of the film, he is asked to rate the thrill he got when gambling on a scale of one to a hundred, to which he answers one hundred, compared to the biggest thrill he had ever experienced in life outside of gambling, to which the response is twenty.
The stark contrast in the answers is perhaps the key to Mahowny's motivation and inner turmoil, perfectly demonstrating the brilliance of this film. Mahowny was bored with the mundanity of his life as a bank employee and would use both the embezzlement and his weekly trips to Atlantic City as vehicles to escape. While neither of the proposed problems is incorrect, perhaps it is more appropriate to say that Mahowny had a thrill-seeking problem and was willing to do anything to fill the void he felt inside. The movie is not about a man with a financial problem or a man with a gambling problem, but about a man who was willing to get burned if it meant he could get close enough to the sun to know what it feels like…
Authenticity
It was not only the plot that this film got right when it comes to authenticity but also the casino itself. Once again, this film does not resort to the glamorized version of casinos we so often see in Hollywood, which ultimately cheapens the true experience. While the focus is on Mahowny himself, the surrounding atmosphere is perfectly captured despite serving as a backdrop to the story itself. 
As Mahowny makes his way around the casino with ice-cold focus, we witness the other side of a casino, the fun side. We hear screams of excitement and laughter coming from the surrounding tables following the sound of a roulette ball settling in position. The soundscape also comprises fingers hitting tables to indicate a check, the crisp sound of cards being dealt, and the rattling of chips as players decide their next move. This soon reminds us why so many people choose to play online casinos. Casino games offer something that very few other pastimes even come close to. They possess a wonderful combination of risk and gain, as well as being one of the more social activities one can engage with, whether online or at a brick-and-mortar casino. The sound design, which represents a real casino experience, serves as the perfect contrast to Mahowny's endeavors, allowing the audience to gain a full understanding of his inner turmoil. In addition, many websites offer promotions that are unheard of in live casinos, such as wheelz casino bonus codes.
The Performances 
We have saved the best until last on this occasion. While we would be remiss not to mention the fantastic performances from Minnie Driver, Maury Chaykin, and John Hurt, this film is all about one man and one man only, the late, great Philip Seymour Hoffman. He delivers one of his finest performances portraying Dan Mahowny, perfectly capturing the multifaceted nature of this unique man. 
Hoffman is rightly considered one of the most talented and versatile actors of his generation and the latter is well and truly on show throughout this film. So, whether you have seen this movie before or are unaware of it altogether, do yourself a favor and watch one of the all-time greats doing what he does best. Trust us, you won't regret it.