There are a lot of factors that can affect a good night's sleep. But aside from the lights, environment, mattress, and sheets, enjoying a good night's rest also depends on the pillow you're using. And the pillow you choose should depend on your preferred sleeping position. Preferences usually differ from one person to another, with most people preferring to sleep either on their backs or on their sides. For utmost comfort, you must choose pillows that would complement your preferred sleeping position well. 
If you're a stomach sleeper, you shouldn't buy a pillow that's meant for side or back sleepers. Otherwise, you might end up experiencing shoulder, neck, and back pains after waking up due to sleeping in an elevated position. But with only small percent of the population being stomach sleepers, many pillows on the market are made for side and back sleepers. 
Knowing this, you must take your time searching for stomach sleeper pillows, which are typically thinner than pillows that are created for back and side sleepers. Without further ado, let's see why investing in a stomach sleeper pillow is recommended—whether you're a frequent stomach sleeper or not. 
What Are Stomach Sleeper Pillows 
Before we even dive further into why you need to get a stomach sleeper pillow, it's important first to answer the burning question; what's a stomach sleeper pillow? These are pillows that are meant to be placed either between your legs or on your legs while sleeping on your stomach.
This video might help you visualize what a stomach sleeper pillow looks like:
While it's easy to overlook the need of buying a stomach sleeper pillow, you shouldn't make such a mistake. Otherwise, you'll end up experiencing the following issues: 
Strained Spine: Sleeping on your stomach forces your spine to move downwards due to the excess pressure placed by your body. Due to this, your back's natural curve is flattened out—eventually leading to back pain. 
Neck Pain: You'll also experience neck pain by sleeping on your stomach, more so when using a thick pillow as it forces your head backward. As a result, this causes your neck to rest at an angle to your entire spine, which eventually causes pain. 
Discomfort For Pregnant Women:  Although sleeping on your stomach doesn't cause any harm to your unborn child, it does cause you significant discomfort during the late stages of pregnancy. 
Disturbed Sleep:  As a stomach sleeper, you'll constantly keep tossing and turning the entire night as you try and find the most comfortable sleeping position. Because of this, you end up feeling tired and lethargic the next day. 
Knowing these adverse effects, it's best to take precautions and get yourself a stomach sleeper pillow. 
The Benefits Of Using A Stomach Sleeper Pillow 
A stomach sleeper pillow has various features that make it a worthwhile purchase. From the material, texture, and shape of the pillow, all these are created to ensure maximum comfort and wellness for the user. Below are some of the most noticeable benefits you can get from a stomach sleeper pillow:
1. They're Very Soft 
Unlike pillows meant for side and back sleepers, stomach sleeper pillows are designed to be a lot softer. Thanks to this, they can enhance your overall comfort even when you opt to sleep in other positions. In addition, it ensures improved spinal alignment, which frees you from experiencing any strain around your neck. As a result, you don't have to grapple with back and neck pain.
And who says only stomach sleepers can use these soft stomach pillows? Yes, even if you're a back or side sleeper, a soft stomach pillow would still be a worthwhile purchase if you love extra soft and feathery pillows.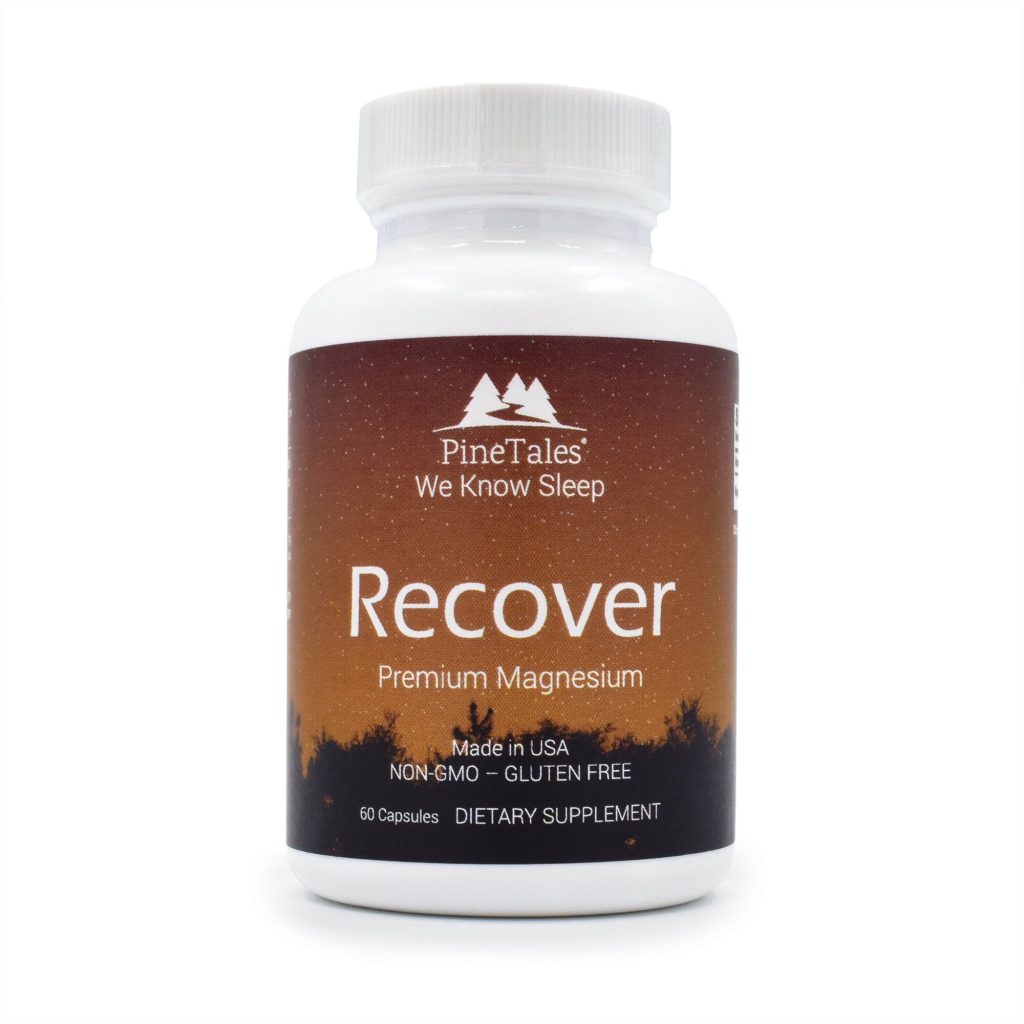 2. Stomach Sleeper Pillows Are Made From Memory Foam 
Many stomach sleeper pillows are made from memory foam as this material does an excellent job at ensuring you remain comfortable while sleeping. Using memory foam has the following benefits:
Offers relief to the pressure joints. 
Responds well to the heat and pressure exerted by your body 
Boosts airflow throughout the pillow
Prevents pain that may be brought by sleeping in one position for extended periods 
Maintains your body's curve and avoids too much pressure on the stomach 
3. Comfortable And Well-Rested Nights 
Without adequate comfort at night, you won't enjoy quality sleep. The lack of quality rest affects your mental and physical performance during the morning. The discomfort you're experiencing might be brought about by either back, neck, or joint pain. Getting a stomach pillow, however, would help deal with these pains. And if you need extra nervous system support, you may need Magnesium Glycinate for sleep as well. As a result, you'll enjoy a more relaxing and comfortable night that leaves you refreshed and ready to tackle any tasks by the following day. 
4. Hypoallergenic 
If you're a stomach sleeper with allergies, you can opt to get hypoallergenic stomach sleeper pillows. As a stomach sleeper, your nose is usually near the pillow as you sleep, and this can possibly trigger rhinitis and allergies. Fortunately, several brands already offer a hypoallergenic version of stomach sleeper pillows. 
With a hypoallergenic stomach pillow, you'll be able to enjoy a good night's sleep. It also helps boost overall health because it offers the additional benefits:
It catches fewer odors 
Lowers microbial issues 
Won't gather residue and dust mites 
 5. Provides Improved Support 
Getting a stomach sleeper pillow will help enhance the quality of your sleep by ensuring your neck and head get much-needed support. These pillows are effective at doing such as they're gentle on your body and can provide ample support regardless of your sleeping position. This means you don't have to deal with a strained neck or back each morning after waking up.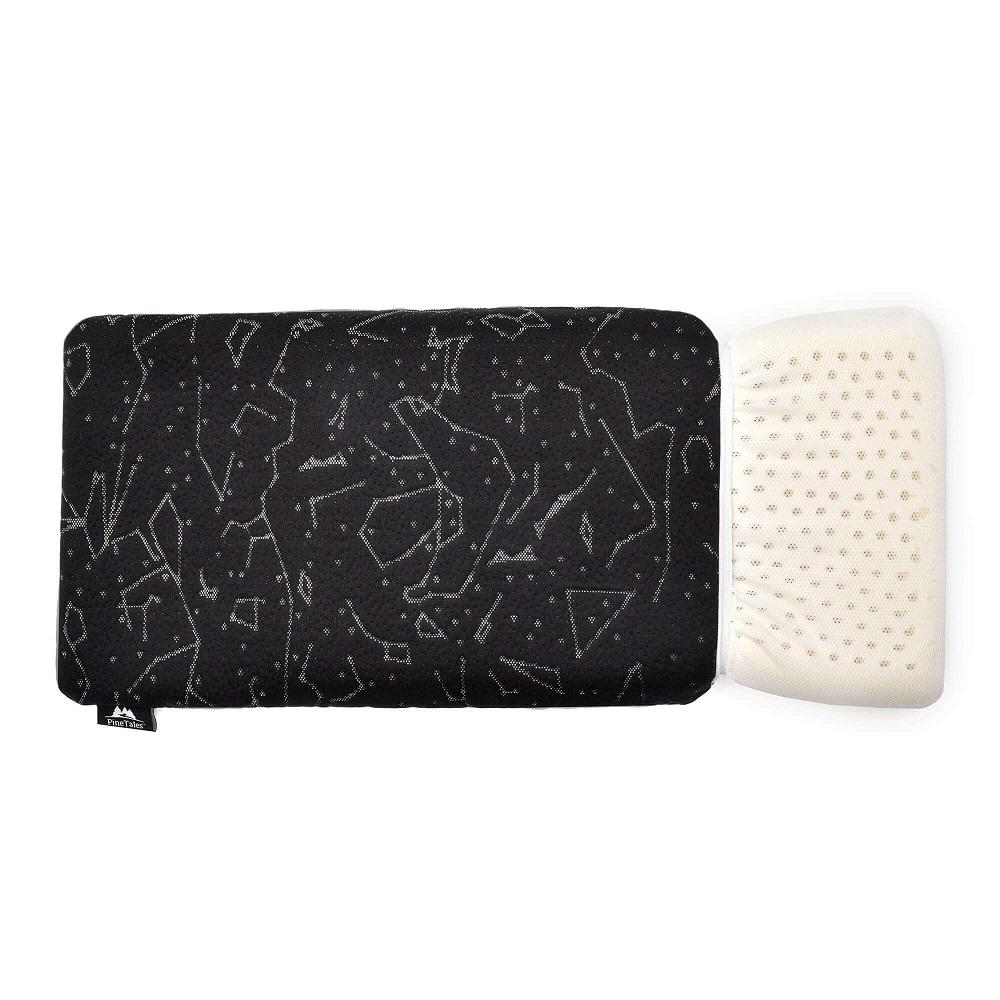 How To Choose The Best Stomach Sleeper Pillow 
The reasons for getting a stomach sleeper pillow are now evident. With that said, there are several factors that you need to consider if you want to choose and purchase a stomach sleeper pillow that is worth the price. Here's an overview of some of the things you should consider:
1. Firmness Level 
The firmness level of stomach pillows varies from soft to firm. To determine the ideal firmness, you should factor in your body weight, personal preference, and preferred sleeping position. If you're a stomach sleeper, the best pillow would be a soft or medium pillow, as this does an excellent job of ensuring your neck and head remain at a comfortable angle. 
Usually, the firmness of a pillow depends on the type of material inside it. Latex and buckwheat pillows are usually firmer compared to memory foam pillows. Therefore, you should consider this when you're out shopping for a stomach sleeper pillow. 
2. The Pillow's Loft 
The term loft refers to the height of the pillow and this an essential factor that you must always consider if you're a stomach sleeper. Doing this is vital as a pillow's loft determines how much support it can give you while you sleep. Pillows designed for stomach sleepers typically come in three loft levels, and these are:
High: This is usually more than five inches thick.  
Medium: The thickness ranges between three to five inches. 
Low: The thickness could vary from two to three inches. 
The high and medium loft pillows won't be an ideal pick if you're a stomach sleeper as this can feel too thick, thereby causing a strain on your spine and neck. With that said, the perfect loft will also depend on the filling inside the pillow. If the pillow is filled with memory foam, then a thickness of three inches would be perfect, while five inches is recommended if the pillow contains goose-down fillings as this compresses quickly and easily. 
3. Durability 
You shouldn't expect your stomach pillow to last as long as your mattress. However, the pillow needs to last for at least several years. When you get a high-quality pillow, you can be sure it'll serve you for a prolonged duration. Therefore, you shouldn't skimp and get a low-quality pillow as it won't serve you for long. 
To know a stomach pillow of excellent quality, you need to inspect its workmanship and the material used in making it. Otherwise, you might end up getting a pillow of inferior quality that will put your health at risk. 
4. The Pillow's Shape 
Most stomach sleeper pillows have a square or rectangular shape. The shape of these pillows is usually determined by their construction and the materials used in making them. For instance, pillows made using latex tend to retain their shape better the entire night, making them ideal for stomach sleepers. 
In contrast, materials such as down and down alternatives easily lose form during the night as they compress with ease. Because of this, you might have to fluff your stomach sleeper pillow for better support and comfort. The memory foam material compresses easily, thus giving you a personalized feel, but it can quickly regain its shape once pressure has been removed. 
5. Support 
A pillow's support plays a vital role in ensuring your spine remains well-aligned throughout the night. The support you get from the stomach sleeper pillow depends on several factors such as its size, firmness, and loft. If you enjoy sleeping on your belly, then go for a pillow that's slim and moldable so that it can budge to the shape of your head while sleeping. As a result, you'll experience optimal support and save yourself from any neck or back pain. 
6. Consider The Fill Material 
Another thing to consider when deciding which stomach sleeper pillow to buy is the fill material on its inside. The fill material usually found on stomach pillows are latex, memory foam, microfiber, feathers, down, polyester foam, or buckwheat. Each type of fill material has its advantages and disadvantages. Therefore, you need to closely consider this when choosing a stomach sleeper pillow. It would be best to also consider how the fill material affects other factors such as allergy potential, price, and temperature. 
The best fill material should offer you enough support and flexibility to be able to adjust well with the shape of your head. Considering that, a memory foam stomach pillow would be the perfect pick. Pillows with down, microfiber, or a down and feather combination, despite looking very thick, can also squeeze to a comfortable level that's great for stomach sleepers. 
7. The Size 
You also need to factor in the size of the stomach sleeper pillow before buying one. A pillow that's too small doesn't offer your head and neck the much-needed support while sleeping during the night. Therefore, you should get a stomach pillow that's huge enough to give your neck and head support. 
The different sizes for stomach pillows are: 
Standard sizes have a 20W" X 26L" dimension and are usually very narrow, hence causing your head to slide towards the sides. 
The Super standard size has dimensions of 20W" X 28L". It's perfect if you keep tossing and turning at night. 
Queen size pillows have a dimension of 20W" X 30L". 
King size pillows have a dimension of 20W" X 36L". 
For stomach sleepers, King or Queen size pillows are preferable.  
Takeaway 
If you're a stomach sleeper, you need to buy a pillow that is best suited for that sleeping position. With this pillow, you'll get better neck and head support. If you are slightly skeptical whether it's worth buying a stomach sleeper pillow or not, this guide has highlighted the benefits. 
Overall, you can save yourself from neck, back, shoulder, or jaw issues that might result over time when you're not using a stomach pillow. And if you don't know how to pick a good quality stomach sleeper pillow, a step-by-step guide is also provided above. The most important factors to remember are the material, firmness level, fill material, and size of the pillow. 
Stomach sleeper pillows are also not exclusive to stomach sleepers only. Anyone who needs extra back and head support during sleep can benefit from a stomach sleeper pillow.