Purchasing a car for the entire family means keeping every person in mind. From your spouse's choice to the number of kids you have and whether or not your pets shed, there is a lot to consider. 
If you're excited to purchase a car but dreading the process, you're not alone. Some people dislike having to spend hours negotiating. However, most individuals still through all hurdles because the smell of the new car seats is worth it in the end. Finding the perfect family car can be a daunting task, so here are some things to consider when you're on the hunt for one.
Size 
If your vehicle has to fit your entire family, you need to figure out how many seats your car should have. A family with more than four members or a big fur baby who likes to jump around would need an SUV. The Mazda CX 30 in Canada has a spacious cabin with a seating capacity for five people. 
If you're headed on a road trip and plan to pack heavy, the CX 30's got you covered. With boot space of 430 litres after seats are in an upright position, it is easier to load luggage of different sizes. You must pick the right car when you're travelling with family, so consider the height of your kids before purchasing a vehicle since the passenger seat legroom can vary based on the vehicle's dimensions.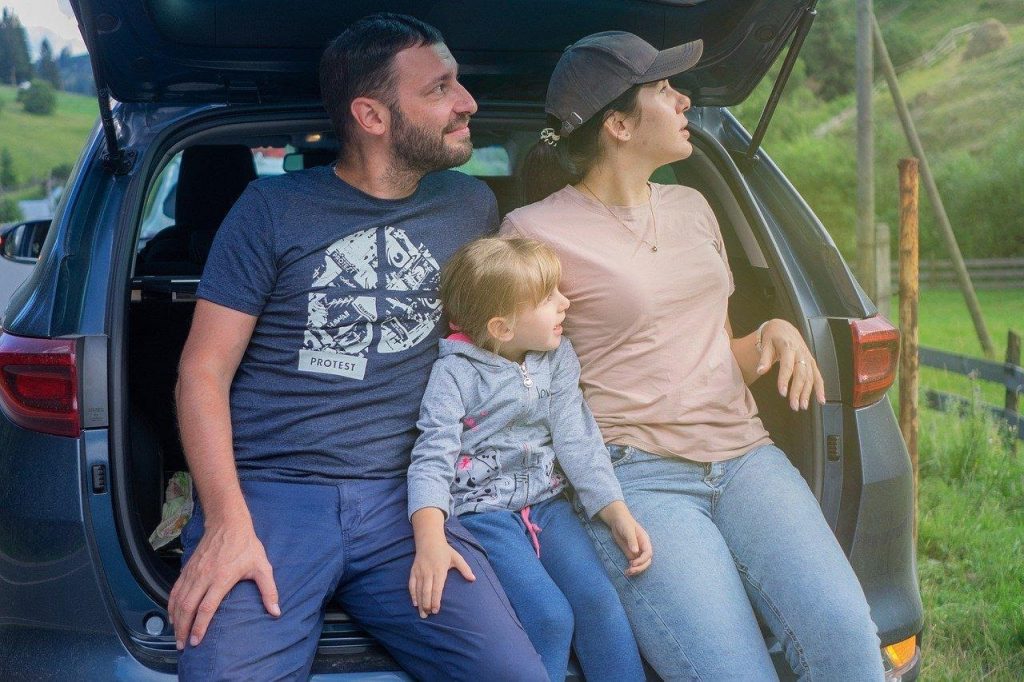 Credit: FreeVisionPic Via Pixabay
Safety
Safety is one of the most important factors while picking a family car. Choosing a vehicle with features such as the i-Activsense can prevent collisions or reduce their impact. The innovation includes advanced blind-spot monitoring, cruise control, and improved road visibility. 
It is also essential you look for your car's safety ratings before you make the purchase. Checking out the ratings will help you understand your chosen vehicle reacts in front-end and side collisions and other accidents.  
Car Seat 
If you have got a baby in the car, you have to think beyond regular car space. The rear passenger seats must fit one or two car seats, depending on how many infants you have. SUVs are well-known for their extra seating, but not every vehicle will have the same amount of space.
After you get your new car, confirm if you have installed the car seats correctly. According to the Child Passenger Safety Association of Canada, 73% of car seats were used or installed incorrectly. This can pose multiple health hazards, especially if the road you are driving on is uneven.
Credit: Jesus Trevizo Via Pexels
Interior
The material of the seats is a vital aspect to consider if you have young kids that make a mess or a pet that sheds fur. Although cloth-covered seats are standard and easier on the wallet, they may stain more efficiently and make it harder to clean up. Leather seats are easier to clean up and don't absorb smells as easily as cloth. They may be more expensive, but they are worth the investment if you don't want an entire road trip with a mystery smell.
Purchasing a car is a big deal, but if you create a checklist with all the things you need to figure out, the task can become more straightforward. Do some research on your own and ask the remaining questions to the sales expert. Consult your family before you sign the papers to ensure that everyone will be happy with the new addition to the family.