In the Great Seltzer Rush™ of 2019/20/21, we spoke with easily 50+ breweries who were working to get a hard seltzer out the door as soon as possible.
Savvier groups understood that a hard seltzer might not work within their broader portfolio, whether from a philosophical angle (e.g. why would our brewery make anything other than beer?) or from a market perception angle (e.g. what would making a seltzer say about our brewery?).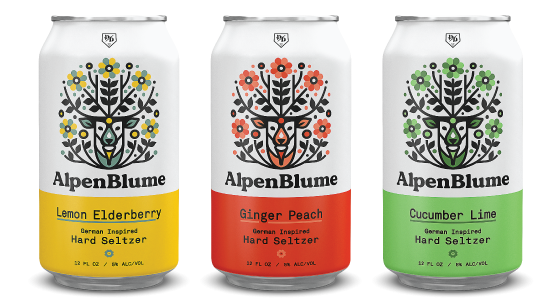 In response to these questions, the breweries we spoke and worked with were generally planning 1 of 3 options:
1. Release some sort of endorsed brand. E.g. Wild Basin Hard Seltzer by Oskar Blues Brewing / Más Agave Hard Seltzer by Founders / AlpenBlume Hard Seltzer by Prost Brewing
2. Create an entirely new brand, effectively becoming a House of Brands at the corporate level along the way. E.g. Vive Hard Seltzer (Braxton Brewing) / Truly Hard Seltzer (Boston Beer)
3. Don't overthink it and just release a straight brand extension (e.g. XYZ Brewing Hard Seltzer). Yolo, indeed.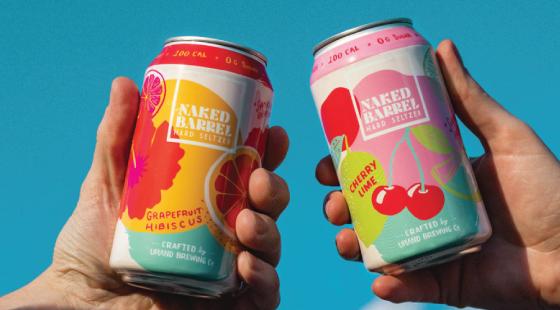 I believe we're going to see something of a shakeout over the next few years as breweries across the country (sub 5k barrels per year outfits, specifically) begin retiring these seltzers from their portfolios or relegating them to summer seasonal releases. Particularly from those breweries that rushed to market by creating an entirely new brand (so option 1 to some extent and definitely option 2, from above).
This shakeout will be driven by a few key macro trends:
1. The market is maturing (so overall consumer trial is stalling—seltzer isn't as novel as it was over the last few years).
2. The tidal wave of new seltzer brands hitting the market seems to be causing consumer confusion (hard seltzer SKU-maggedon?)
3. For the next year or more, we'll (hopefully) be contending with a channel shift back from almost entirely off-premise to a more standard mix of off- and on-premise as the pandemic wanes.
4. Consumers moving to hard seltzer over the last few years might have been indicative of a move beyond beer in general, more so than a move toward hard seltzer specifically. So kombucha, RTD cocktails, teas and functional beverages are all in play as the next "thing."
–
But I think there's a more mundane reason that will drive this shakeout as well. Managing multiple brands is expensive. And it's hard work. And it's expensive and hard every day because building and maintaining a brand never stops. You have to continually invest in branding and marketing to drive sales.
And if you've created a separate brand that has to be actively managed—complete with its own values, value props, social channels, messaging and positioning objectives—and it's not gaining traction (say, hovering around 5 to 7% of your overall sales), then it could be a distraction and not worth the effort to keep in rotation.
We've heard this very sentiment from several breweries directly. Despite what you're seeing in headlines—"Hard seltzer boom goes flat" "Boston Beer stock is crashing because the hard seltzer boom is basically over"—the hard seltzer category is still growing. It's actually outpacing beer by a long shot, but this growth is largely up top amongst the established players. For everyone else, the hundreds of smaller brands scattered across the country, it's going to be increasingly tough to stand out and gain anything resembling velocity.
To close us out here, let's revisit what David Bower, President of Upland Brewing said about hard seltzer in our 2021 Beer Branding Trends review:
…The size of the hard seltzer category does not equate to the ease in which one can find success within it. The hard seltzer space is as embattled as the rest, and you have to be dedicated to long-term, perseverant brand building efforts to be a contender. It's not simply a choice of turning on the seltzer money faucet. It's the familiar slog. Like anything else, it's critically important that you love what you do and stay true to your passions.
What do you think? Have you had these conversations with your team? Shoot me an email to let me know if I'm close or way off base here.
Actionable Takeaways
1. If your brewery is working to release a hard seltzer, make sure you have a plan to put the resources behind it to support and scale the brand long term, no different than you would with an exciting new beer line.
2. The closer your hard seltzer brand is to your parent brand, the easier it is to manage on a day-to-day basis. This can be a good route, if you're not worried about the potential to dilute, confuse or hurt your parent's positioning, that is. (isn't brand architecture fun?)
>>> If you're enjoying the Beer Branding Trends Newsletter, we'd love if you shared it with a friend or two. You can send them here to sign up. <<<<
CODO Design is an Indianapolis, Indiana-based food and beverage branding firm. We develop strategically sound branding and packaging that cuts through the noise and drives long-term revenue growth.