If you're a connoisseur of the finer things in life, no doubt finding a good place to eat is a weekly occurrence. Some may call you a hipster; we argue you're simply refined. And a refined foodie needs only the best places to eat in Toronto. Take a look at the list we've accumulated after extensive research around the city.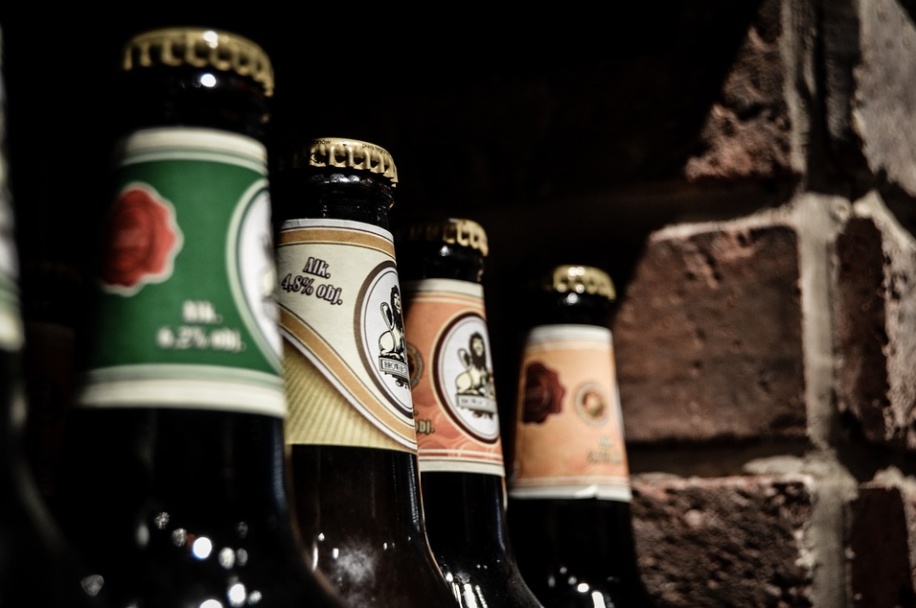 Mahjong Bar
The Mahjong is a good bar to munch on some delectable dumplings, embrace the nature of mahjong and search for an online live casino in Canada, or spend a cozy night browsing the lesser-known snacks.
Located on Dundas St West, Mahjong Bar is a little-known Chinese food experience hidden away, but you can identify it by its 36-foot custom mural of leafy scenery inside by Gabriella Lo. The secretive spot features a unique design, with a glowing keyhole doorway to make you feel like you're entering Alice's Wonderland.
The venue offers a casual bodega area or a more formal seating area, and you can satisfy some insatiable taste buds with a range of Chinese small plates such as Chengdu wontons, Mahjong half moons and eggplant and crispy pork. Stop by for their much-requested Japanese curried brisket meat pie and or play a game with some Mahjong-themed chocolates.
Bar Hop
With three locations across Toronto, there is a lot to choose from in Bar Hop. They offer a range of upgraded pub food. Your usual McDonald's knock off is now a peanut butter bacon burger to keep things interesting.
Order a side of poutine or "fries supreme": beef brisket, green onions, and house-made cheese sauce all poured over fresh hand-cut fries. Share a plate of Chris Brothers Pepperoni Crisps or chicken wings for a classic that never fails to impress.
Sit inside or enjoy the rooftop seating area with beautiful views of the city. Sit amongst the rustic seating with twinkling fairy lights and leafy plants for a chill atmosphere that always goes great with good grub.
Goodfellas Wood Oven Pizza
Found on Old Mill Drive, Goodfellas offers the gangster experience with the true Italian delicacies that come with it. We can neither confirm nor deny that any garlic is prepared with a razorblade, but we can confirm a large range of food options that take Italian staples and run with them.
Try the classics like lasagne or bolognese upgraded with ground veal, or the filetti di spigola sea bass fillet with cherry tomatoes, taggiasca olives and fresh garlic. Or head straight for what you came here for: the pizza. Order a Napoletana, gluten free or Romana pizza with a vast range of toppings, like the Diavola with Italian sausage, calabrese soppressata, hot peperoncino, sauteed mushrooms, taggiasca olives and mozzarella fiordilatte cheese.
And finish the night with a sweet treat like the Nutella pizza: a focaccia crust spread with Nutella, ricotta, and crushed pistachio.
Nami Japanese Seafood Restaurant
Nami's is the local authority on sushi and seafood. The seafood-themed restaurant can be found on Adelaide Street East and will offer a feast of nibbles.
Try the grilled lobster, with the chef's miso-cream sauce and Hokkaido Uni or order yourself a range of sushi from smoked barbeque eel and cream cheese-stuffed Unagi Bo-Zushi or the yellowtail Hamachi, or Wagyu beef sushi. If you want to get really fancy you can order the Ikura salmon caviar.
There is also an Oyster Special to take advantage of. Order a plate of oysters for lunch on any day and get them half off, $9 for 6 pieces. Or try the "sushi pizza": a wasabi soy marinated salmon sashimi on a deep-fried round sushi cake for a base, complete with spicy sauce and tobiko.