Montréal, 4 October 2021 – With success in the rest of Canada, Dairy Distillery, based in Almonte, Ontario, is pleased to announce the arrival of its vodka and Vodkow cream liqueur at the SAQ. Taking cues from the concept of the circular economy, their products are made from milk permeate, a lactose-rich by-product from dairy production. With the help of a unique technology developed in collaboration with the University of Ottawa, the distillery turns this liquid into alcohol. The result? A clear alcohol that's lactose and gluten free that's unbelievably smooth.
« When we started working with the University of Ottawa, we collected 20 liter buckets of milk permeate for our tests. Today, we take 80,000 liters per week to meet demand. We are proud to have reused more than 500 tonnes of milk sugar intended for disposal since the opening of the distillery. » Omid McDonald, Founder and CEO of Dairy Distillery
Milk from dairy farms is sent to a processor where the cream is removed to make butter and the skim milk proteins are concentrated by filtration. During filtration, a liquid rich in lactose is created called milk permeate. Billions of liters of milk permeate are wasted, creating an environmental and economic burden on farmers. But why not reuse it? Especially when you know that the use of lactose in the production of alcohol is not new. Mongolian and Russian peoples have long made it their favorite drink.
Homebrewing & Industry 2021: 52 craft beer recipes from brewers
52 recipes from brewers in Canada, the U.S.A., France, the U.K., Spain, Switzerland, and Iceland. Interview with 16 breweries and associations (from Canada, the U.S.A., and Ireland) about their challenges in 2021. Learn how to brew your beer with amazing craft brewers!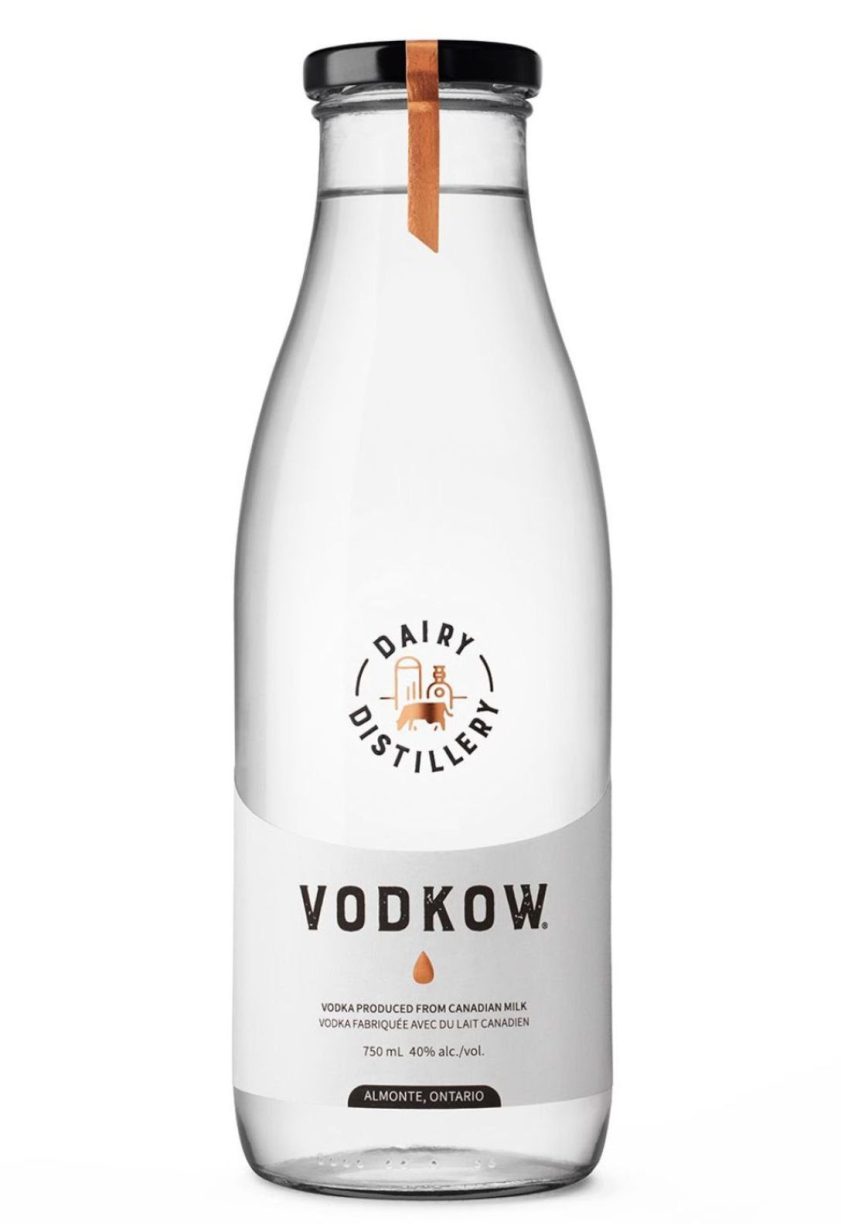 Slightly sweet on the nose with a creamy mouthfeel, Vodkow vodka tastes like vodka but is unbelievably smooth. It adds a touch of ice cream to cocktails and is sublime on ice.
$32.95
750ml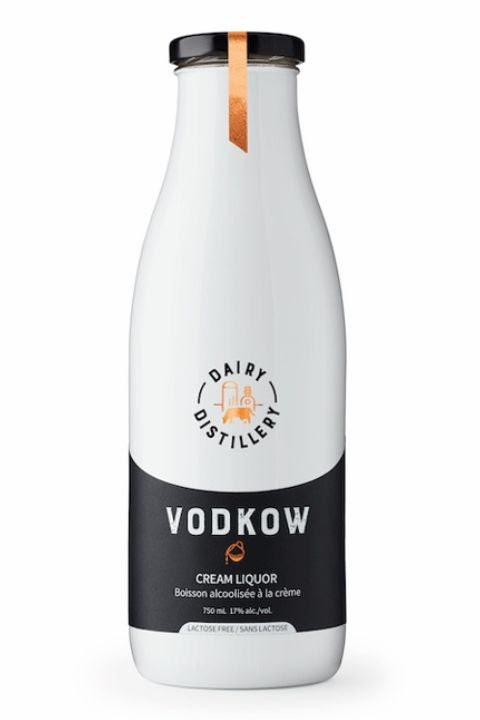 Vodkow cream liqueur is a blend of Vodkow vodka, Canadian cream and sugar. It is the only lactose-free cream liqueur available in Quebec and the only one to feature the logo of the Dairy Farmers of Canada. Vodkow cream liqueur can be enjoyed on ice or in coffee. Its neutral taste profile makes it ideal for creamy cocktails.
$29.95
750ml
SMALL REVOLUTION FOR CANADIAN VODKA… BUT NOT IN QUEBEC?
Vodkow's green innovation has literally redefined vodka in Canada. Until 2019, the Canadian definition of vodka required that it be made from grain or potatoes. Dairy Distillery petitioned the federal government and in 2020 the definition of vodka was changed to allow the use of any agricultural sugar. When Vodkow vodka was submitted to the SAQ, it was rejected as vodka.
« We were surprised since the federal government updated the definition of vodka to align it with US and European regulations. We had no problem in the other provinces. We had to label Vodkow vodka as a "spirit" in Quebec to comply with the SAQ.» Omid McDonald, Founder and CEO of Dairy Distillery
Vodkow vodka and Vodkow cream liqueur will be available at the SAQ this Fall.
For more information visit www.vodkow.com
Photo credit : Omid McDonald