While it's not possible to move across the country to a cheap city in Canada, there are several "affordable options" available. Whether you are close to retirement, already retired or a student, you're likely looking for the cheapest places to live in Canada.
You can find an affordable place to live in any Canadian province. In this article, we'll take a look at some of the cheapest cities in Canada. Whether you're just starting out or you're a recent college graduate, you'll find a cheap place to call home.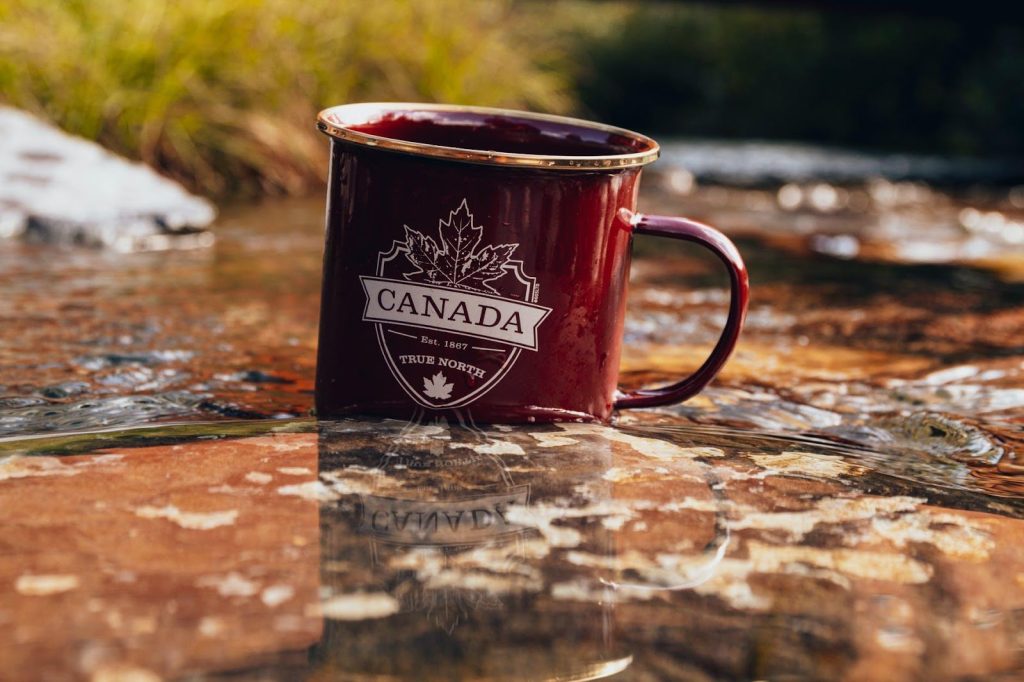 The Cheapest Cities to Live in Canada
In terms of affordability, Canada's seven larger cities are very expensive and living expenses are on the rise with inflation. The same is true but Atlantic Canada does have an edge with lower costs. Vancouver, Toronto, West Vancouver, and other capital cities are considered dream homes for many people in North America. While these cities are expensive, not all of Canada is expensive. Hundreds of medium-sized towns are tucked away outside of City Center and closer to nature with lower living costs and natural beauty. 
Looking for affordable places to retire in Canada?
The cost of living in Canada's seven largest cities is extremely high, but there's no reason to feel stranded in the country's poorest areas. There are a few places you can live cheaply, and you'll find that the best places to live in Canada are in small towns away from major city centers.
Despite the wide range of vibrant cities, monthly rent and other monthly costs of rental price-related expenses are almost the same nationwide. Some of the cities we will suggest below have active lifestyles with green spaces that allow for a good Canadian lifestyle nonetheless, despite living in an expensive country. 
Some make up the perfect combination as they are still near urban centers and allow you to reduce the cost of living index – like Quebec City. While it may appear to be an expensive city, it does have affordable real estate, much like in Vancouver real estate, says Strawhomes.com, real estate agents. 
Balanced retirement lifestyle for low income Canadians
When planning for a balanced retirement lifestyle, it's important to consider the costs of living and the type of retirement lifestyle you'll have. While Canadians over 65 are less likely to face poverty than their American counterparts, most people worry about running out of money in retirement. In reality, both Canada's and the United States have retirement systems that are incredibly beneficial for low- and middle-income workers. While both countries offer advantages for low-income individuals, neither system serves the middle-class private sector well.
If you are low-income, it is important to save up even if you are to live in an affordable city. The government's pensions can help you maintain a good standard of living when you retire. These benefits can include the Guaranteed Income Supplement (GIS), a monthly benefit that's available for low-income individuals. It's also important to consider your future spending habits. You can live in a small town and still enjoy the amenities of a large city.
Canadian Cities that are cheap to live in offer a high Quality of Life
Below are some of the most affordable Canadian cities for the low- to mid-income earner.
Montreal
If you are looking for a place to retire in Canada, Montreal is one of the top choices. This city is the host of numerous international events and is renowned for its maple syrup delicacies. With a low cost of living, Quebec remains an affordable place to live and enjoy the quality of life that it offers. The Canadian dollar is a strong currency, making retirement in the country an excellent option. 
Quebec City
The city of Quebec is known for its beautiful architecture and rich history. There are also many benefits to retiring in Quebec City. It has one of the lowest unemployment rates in Canada and the country's best healthcare. Not to mention the excellent transportation system and easy terrain that can be traversed by just about anyone. It is also home to the world's largest concentration of UNESCO World Heritage Sites. 
Thunder Bay, Ontario
Thunder Bay is a good choice. This beautiful city is beautiful and has all four seasons. In addition to this, the city is also well-known for its wine-growing scene. It is also home to a population of about 18% retired residents, which is above the national average. Its location is perfect for those who love the outdoors but still want to be surrounded by the bustle of a big city.
Quesnel, British Columbia
The city of Quesnel is one of the smallest in British Columbia, but it is also one of the most affordable. The city is close to nature, has good schooling and job opportunities in local businesses and in agriculture and tourism. And it has one of the lowest taxes in Canada, which makes it a great place to retire. There are some benefits of living in Quesnel.
Abbotsford, British Columbia
This city is a popular destination for young families who want a healthy lifestyle. Its thriving arts community, affordable housing prices, and friendly people are just some of the reasons why the city is so appealing. With a population of 141,000, it is the largest city outside of Greater Vancouver and boasts a low cost of living. 
Edmonton, Alberta
Edmonton is home to over 800,000 people and has the country's lowest housing costs. Although it's a major urban hub, its average house price is only $355,000. Its average minimum temperature is freezing half the year, and the local economy is based on agriculture. There are a wide variety of employment options, which means that the area offers many cheap housing options. If you're looking for a low-cost place to call home, check out these cities in Canada. 
Lévis, Quebec
Levis, Quebec is a great retirement community that is home to several large employers. The town is known for its friendly residents and high quality of life. Many people enjoy the outdoors and enjoy hiking, bicycling, and canoeing. The area is also known for its winter sports, such as skiing, ice hockey, and snowboarding. You can spend your free time playing these sports or just relaxing in your neighborhood.
Regina, Saskatchewan
Regina is the capital of Saskatchewan. The average house price is $312,000, which is below the average price in Canada. Residents here have an average income of $32,000, and saving for a down payment on a house is on par with those in most other cities in Canada. But it's still worth keeping in mind that while you can afford a home in the province, it's harder to find a job than the average in the rest of the country.
London, Ontario
London is the sixth-largest city in Ontario and the cultural hub of the region. With a population of over 360,000, London boasts a large cultural scene and many festivals. Its affordable housing market makes it attractive to both individuals and families. Additionally, London is relatively safe. It would take you over four years to save up a down payment for a house based on your income level and the average house price is cheaper than the rest of Canada. 
Wetaskiwin, Alberta
The town of Wetaskiwin, Alberta, is home to 13,248 people. It is the largest town in the province and is located about 45 minutes south of Edmonton. It is a walkable community and has easy access to two major highways. The average cost of real estate in Wetaskiwin is $203,391 and the median home price is $156,238. Although Wetaskiwin is a small town, the community has a lot to offer for those looking for retirement. 
Drummondville, Quebec
There are many benefits to living in this part of Canada. The cost of living is relatively low, so you can easily afford to live here. There are numerous opportunities in this maritime town that include a lively fishing culture and colorful Victorian homes. There are also many other businesses, such as the iron and aluminum industry, that provide employment for residents. The city has a population of about 28,500 and is mostly French-speaking.
Weyburn, Saskatchewan
Weyburn is one of the best places to retire on the Prairies. In fact, according to the latest personal finance magazine, it is the third most affordable place in Canada to live. The average temperature is 26.5 degrees in July, which is about the same as Ottawa, and the median home price is $302,000. The city has many amenities, including an elementary school, Legacy Park, and a new Credit Union Spark Centre that will open in September 2021.
Prince George, British Columbia
While the city is very accessible and easy to navigate, there is a redneck vibe. Locals grew up riding quads and sleds and consider hunting and fishing to be their rights. Still, Prince George is a university town with a vibrant arts scene, and residents tend to be a bit insular, but not nearly as prejudiced as most red necks.
Conclusion
The first step to retiring anywhere is to figure out where you want to live. There are many factors to consider, including the cost of living, climate, culture, and proximity to family and friends.
When choosing a place to retire, you may want to look into different cities across Canada. Some places offer lower taxes, while others offer higher wages.
There are plenty of cities in Canada that are affordable and offer retirees a comfortable lifestyle.