For anyone who is looking to progress in their field and make sure that they can have a rewarding and fun career in business, a master's degree is one of the smartest decisions to make. Having this degree helps you to have the right knowledge and skills to impress anyone and can even help you be prepared if you wish to go out on your own and start your own business.  
There are many ways that the master's degree will be able to help you accelerate your business career. Some of these include:
Helps You Accelerate Your Career Progression

Earning your MBA or a master's degree in business is one of the best ways to make sure that you are on the fast track to some of the high-level positions in your business. Among business school alumni, many agree that their career projected faster and they had higher positions faster than those who did not go to graduate school at all. 
For the majority of those who just finished with their MBA, earning the degree has meant that they were able to land an amazing job opportunity that would not have been available to them without that degree. Many agree that they would not have their current job if they did not go to graduate school and develop the right skills and abilities to do well in that position.  
Helps You Meet New People
Attending a graduate school to help you get your master's is a smart decision if you are looking to build up more of your professional network. Being a part of the business school network is going to be one of the best resources that you can get to help when you are looking for jobs later or even starting your own business.  
Many business school alumni will go out of their way to be involved in the school because they know that it was so critical to helping them become successful as well. They are also going to be there to hire recent graduates when they have an open position. 
There are a lot of ways that you can use your connections from business school and nothing helps you find those connections quite like business school with a master's degree. Take the time to pick a good university that has a great alumni program to help you reach some of your big business dreams. 
Helps You to Stay Flexible
You will find that the world of business is changing rapidly and it is predicted that the rate of change that happens to these businesses will just continue to go faster into the future. this means that if someone wants to have long-term success in their career, they need to do well when it comes to changing and adapting to the marketplace. 
Due to the fact that graduate management education is going to be valued across many disciplines and industries, it is easier for these graduates to adapt to some of the changing circumstances that will happen in the economy. And this makes them very valuable to a potential employer later on.  
For example, if shifts in the market negatively impact the trajectory of your career in your current job function, having that business degree and that business school network that you worked hard on, you will be able to make a pivot and can find a new and better job that will be happy to have you. This flexibility is hard to find with any other type of degree.  
It Helps You Earn More Money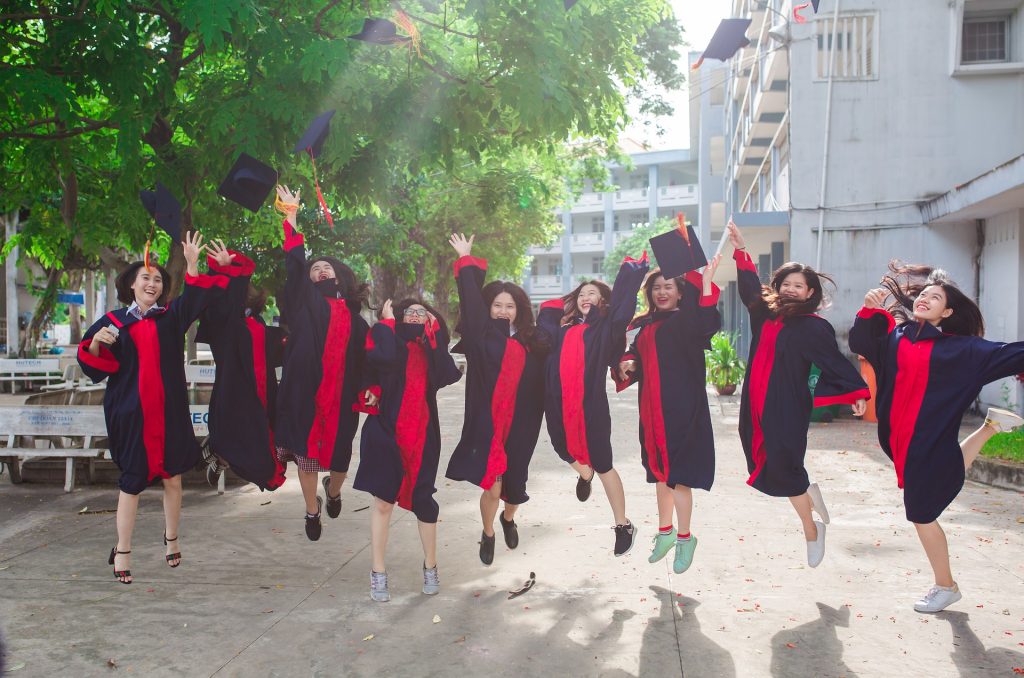 Many alumni agree that getting the MBA degree helped them to increase their current earnings power and that the experience that they got while attending business school was financially rewarding to them.  
MBA graduates are often offered a base salary of over $111,000. This is a large premium compared to those who have a bachelor's degree, which has a base starting salary of around $50,000.  
This means that recent MBA graduates, some of whom have not been able to enter into the job market yet if they went straight from the undergraduate degree to the graduate studies, will be able to earn almost twice as much as someone who just focused on their bachelor's degree.  
Many wonder what the final income amount is for them if they choose to get an MBA degree. This is going to depend on a lot of factors including the specific industry that you are going to work in and your experience, but it will be higher than what you see others with a bachelor's degree are earning.   
It Helps to Break Into a New Job Function or Industry
For some people, it is all about shaking things up and making some big changes in their career. If this sounds like something that would interest you, then it is time to go to business school. In fact, many say that changing their current career paths is one of the biggest motivations for getting an MBA.  
Many of those who go for their MBA find that it is the perfect opportunity for them to leave their current position behind and try something new. Whether this MBA helps them to break into a new industry or it even makes it easier for them to start their own business, the MBA degree is critical to helping them get started.  
Choosing a Master's Degree for Your Business Aspirations
If you have big dreams of taking the world by storm and making a big difference in running your own business or getting that high-paying job, then it is time to look at getting a master's degree. This type of degree will put you in the right position to get ahead to fast-track your business goals and get you ahead. Check out how above!