Toronto Outdoor Art Fair (TOAF), Canada's longest-running contemporary outdoor art fair, launching artists' careers and building a trusted discovery platform for the public since 1961. We are about to open up our call for artists on December 01 for our 61st Outdoor Art Fair this summer, which will take place in person and online.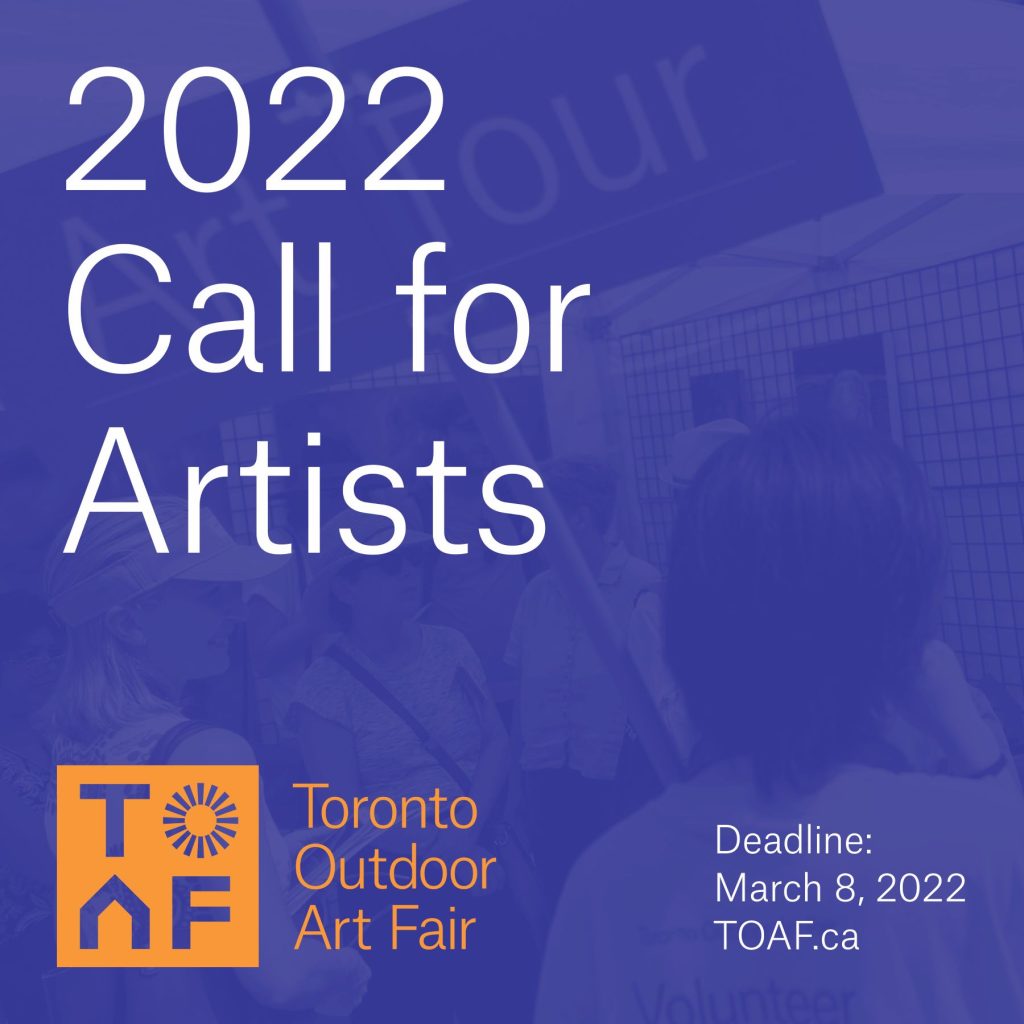 Many artists have considered TOAF a jumping-off point for their careers, and an invaluable experience for marketing, selling and sharing their work with the public. TOAF reserves a portion of booths at the Fair for student artists, offered at a discounted price, and is proud to have hosted many well-known Canadian artists early in their careers including: Barbara Astman, Edward Burtynsky, Ken Danby, David Blackwood, Joanne Tod and many others.
The Call for Artists is open until March 8, 2022. Artists can choose how to participate: 
3-Day In-person Fair at Nathan Phillips Square + 10-Day Online Fair, or
10-Day Toronto Online Art Fair – a wonderful alternative for artists from outside of the Greater Toronto Area.
Twitter post: https://twitter.com/torontoartfair/status/1465909784335507461
Instagram post: https://www.instagram.com/p/CXWJFpduR09/
Instagram post in French: https://www.instagram.com/p/CXLyuM5gT0J/