Audi chose to go small with the launch of the Q2 just a few years ago, and it instantly demonstrated that small SUVs could be more than simply a fashion statement. 
Despite being a relatively new badge in the company's lineup, the Audi Q2 has grown to be one of the brand's most established vehicles.
Audi's smallest crossover, launched internationally in 2016, is almost six years old and recently underwent a slight redesign. 
The luxury attributes, a revolutionary design, easy handling, and exceptional driving enjoyment, continue to deliver beyond their weight half a decade later.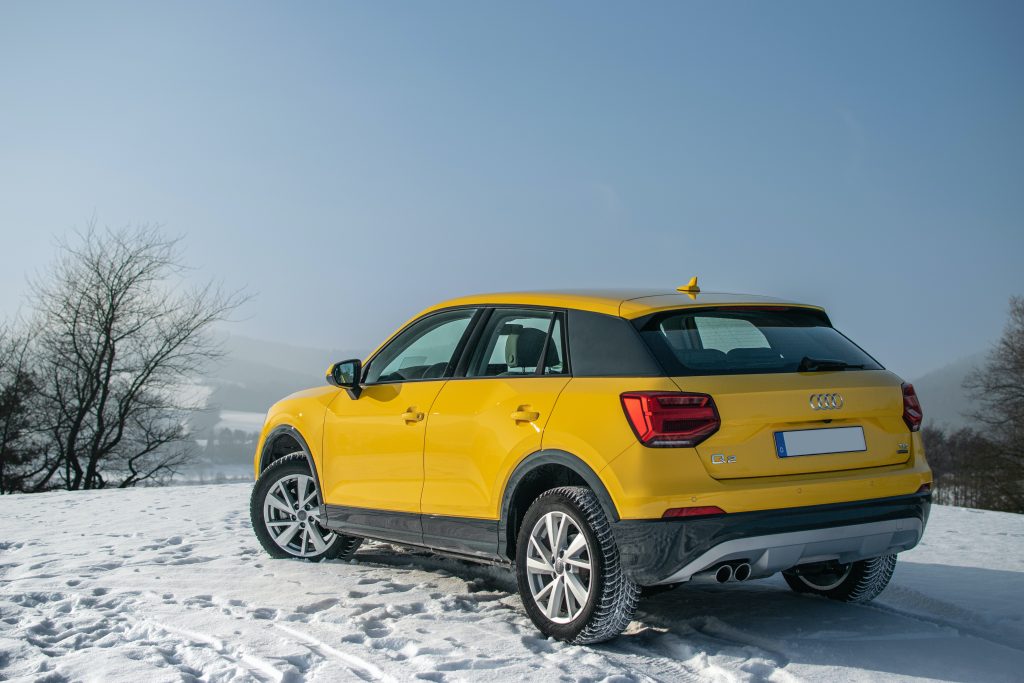 Engine and Performance
The Audi Q2 is offered in two engine configurations: 1.5L to 2.0L and turbocharged four-cylinder. The Audi Q2 is available with either a six-speed manual or a seven-speed automatic transmission.
These entry-level cars are front-wheel drive and start with a 1.0-litre three-cylinder engine producing 115PS. Upgrade to a 1.5-litre engine with 150PS and a choice of gearboxes. 
Audi Q2 30 and 35 TFSI are their designations. The latter will be the ideal option for most consumers, with low operating expenses and smooth, adaptable performance.
The Audi Q2 offers two engines on the diesel front: a 1.6-litre with 115PS dubbed the 30 TDI and a 2.0-litre with 150PS called the 35 TDI. 
Both engines come standard with a Quattro all-wheel drive and an automatic transmission. Both are smooth cruisers with plenty of pulling power, but they don't quite equal the refinement of the petrol engines.
The top-of-the-line Audi SQ2 combines a customised sports appearance, a 300PS petrol engine, and a decisive turn of speed. It can keep up with multiple sports cars yet costs the same as one.
The Audi Q2 is a delight to drive on congested city streets and a headache to park, even for a small SUV. It drives well, with clean handling, fast steering, and precise body control. 
The vehicle seems composed and stable on rural roads, with no body roll, but the tight springs prevent it from being as pleasant as some competitors on poorly paved roads, particularly with bigger alloy wheels.
Fuel Economy
The Audi Q2 has an excellent fuel economy and is quite economical for an SUV. While it does not have the greatest CO2 emissions, it is something to consider when shopping for a work vehicle.
Interior
The Audi Q2's front seats are really comfortable, and the dashboard is minimalistic, with soft-touch surfaces and sturdy switches and controls. 
If you prefer to personalise your vehicle, you'll be delighted to learn that there are a variety of interior trim designs to choose from. There are plenty of storage areas to keep the cabin tidy. 
Unfortunately, the rear seats are not quite as comfortable. There isn't nearly enough space for three people to sit side by side, and the tight rear door openings make lifting in a big child seat a bit of a problem.
Audi has managed to cram a respectable-sized trunk into the tiny proportions of the car. The boot is practical and can carry a surprising amount due to its flat-sided overall design.
Tech
The Q2 comes standard with a DAB radio, Bluetooth, and a USB port for charging your phone and connecting it to Apple Carplay and Android Auto. Audi's MMI infotainment system is on par with BMW's iDrive quality.
The primary 7.0-inch screen is handled through a rotary dial next to the gearstick, making menu navigation far less irritating while driving. Sat-nav is standard on sport and above trim levels. 
Still, if you're serious about technology, you might choose the technology pack, which includes an 8.3-inch screen with a quicker CPU and Audi's famed Virtual Cockpit.
Safety Features
The Q2 got a 5-star Euro NCAP certification, with adult and child protection ratings of 93 percent and 86 percent, respectively. As a result, it is one of the safest SUVs. 
Two rear Isofix points for securely attaching a child seat are included as standard, as is autonomous emergency braking (AEB). 
You can add an optional lane-keep assist and Audi Side Assist for an additional fee, alerting you when another vehicle enters your blind zone.
Why The Audi Q2 Is The Ultimate SUV For Work
Audi is definitely targeting the rising SUV crossover market with this product since the Audi Q2 is the world's first premium vehicle of its sort. It offers a luxurious cabin, available high-tech amenities, and the elevated driving position you'd expect from an SUV.
This little crossover is a joy to drive, and if you're looking for a vehicle with cutting-edge technology, superior safety features, and a logo to boast about, the Q2 is a safe pick, as are most Audis.