Architecture is constantly progressing and adjusting to environmental conditions when designing buildings and houses, as each place has specific needs. For instance, natural ventilation is essential in homes located in warm climates. Ventilation is the lungs of the home. It's necessary because the harmful air pollutants will be circulating inside if there isn't an old-to-new air exchange. 
Many factors affect air quality, like poor humidity regulation, excessive moisture, gasses, pets, etc. With ventilation, the outdoor air is moved into your room and distributed in the area. The fresh air will improve and replace some of the contaminated air. The type of ventilation needed will depend on the building and its natural air supply. So, it's smart to know the different types of ventilation systems before investing in one.
HVAC & Home Ventilation: How's Connected? 
HVAC systems consist of heating, ventilating, and air conditioning to provide a pleasant environment. The HVAC unit's main function is to maintain air quality. For instance, an air conditioner uses returns and supply vents to achieve balanced air circulation. The hot or cold air comes from supply vents, while return vents suck the air out of your home. 
The air brought in is filtered, meaning excess moisture, allergens, and dust are removed, and then the air is sent for cooling or heating. Return vents have filters that eliminate toxins and dust. Once the air is filtered and heated or cooled, the air conditioner blows it out. So, HVAC plays an essential role in home ventilation and this is why you need to hire the best local professionals to install it in your home. If you live in a place like Oakville, CA, and decide to invest in it, make sure you find professionals that provide the best HVAC installation Oakville has to offer and can help you keep up with the proper maintenance. 
Natural Ventilation
Natural ventilation can be achieved via strategically placed doors and window controls designed to utilize air pressure generated by the surroundings and building. Designers can provide it in several ways, including the chimney effect and cross-ventilation. Choosing the right one depends on location, technological options, sun's orientation, etc. Regarding interior design, the designers' approach is to improve natural ventilation according to the given environment. 
Natural ventilation uses air pressure differences and movement to ventilate and cool your home. The one bad thing about natural ventilation is its unreliability. You can't expect your home to be evenly ventilated if your openings are sealed to save energy when cooling or heating. In addition, this strategy relies on weather conditions, making it unreliable during extreme temperatures. 
Mechanical Ventilation 
Natural ventilation is impossible in some buildings, so you must use a mechanical system. Air movement is produced with the proper mechanical fans, ducts, and vents. The workers can install the fans directly in walls or windows or in air ducts to supply air into a room or exhaust the air out of the room. This system is ideal for large buildings, factories, theaters, assembly halls, etc.
The type of mechanical ventilation system depends on the climate. In warm temperatures, a positive pressure system is used. On the other hand, people use negative pressure ventilation in cold temperatures. The negative pressure ventilation system is typically used for a room with a kitchen, bathroom, or toilet. There are several different systems of mechanical ventilation:
Exhaust-only ventilation
Supply-only ventilation
Balanced ventilation
Energy-recovery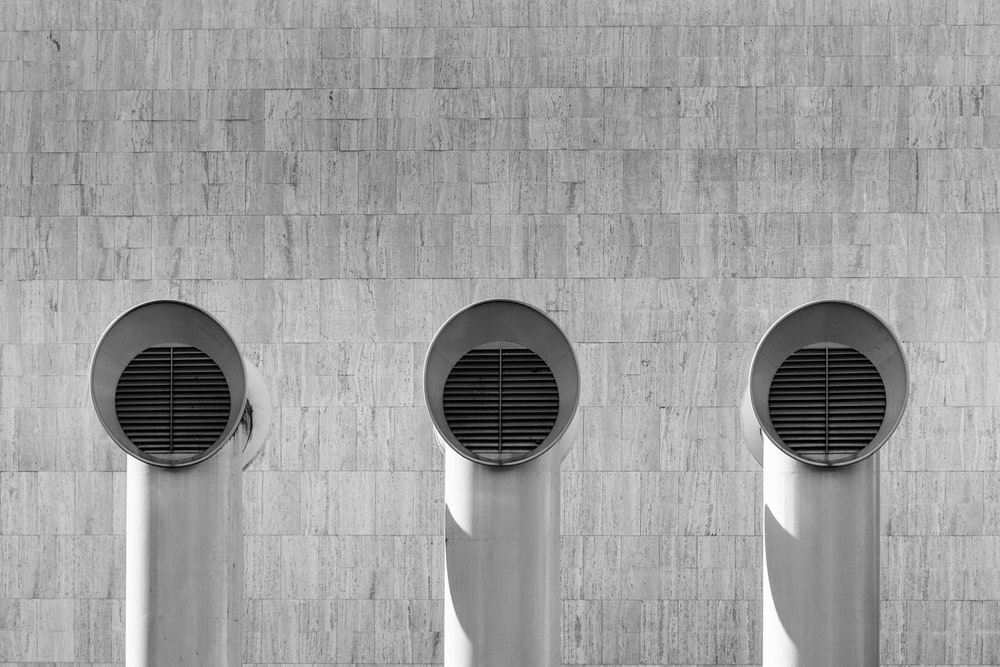 Hybrid Ventilation
Mixed-mode or hybrid ventilation depends on natural driving forces to give the wanted design flow rate. Keep in mind that you should use this type of ventilation with caution. You should install the fans where they can throw out the air outside through the ceiling or wall. The number and size of outlet fans should be tested and measured before installation. 
A mixed-mode ventilation system combines natural ventilation and powered ventilation. We like to think of it as natural ventilation with a boost from powered ventilation. The hybrid ventilation:
Improves indoor air quality;
Removes smoke and humidity;
Reduces operation and maintenance costs;
Increase fresh air;
Creates a positive pressure environment.
Wrapping up  
The primary goal of ventilation is to provide quality air for breathing in your home. When natural ventilation has a low flow rate, and it's impossible, you must install fans to increase the ventilation rate in rooms. Of course, they should be installed with adequate pre-testing and planning. 
The type of ventilation system you should use depends on the climate in your environment. Natural ventilation works best in places that are cooler and get regular breezes. Otherwise, you should think about the ventilation solutions mentioned here.