The United Arab Emirates attracts foreigners for its luxurious lifestyle, low cost of study, high salaries, and fun outdoor environment. Dubai is the heart of the UAE, which holds a significant percentage of the population. Its vibrant culture and advanced technology make it the fan-favorite capital of the UAE. It's a growing country, becoming more appealing for tourists and students for career growth. Here's everything you need to know if you wish to work and study in the UAE.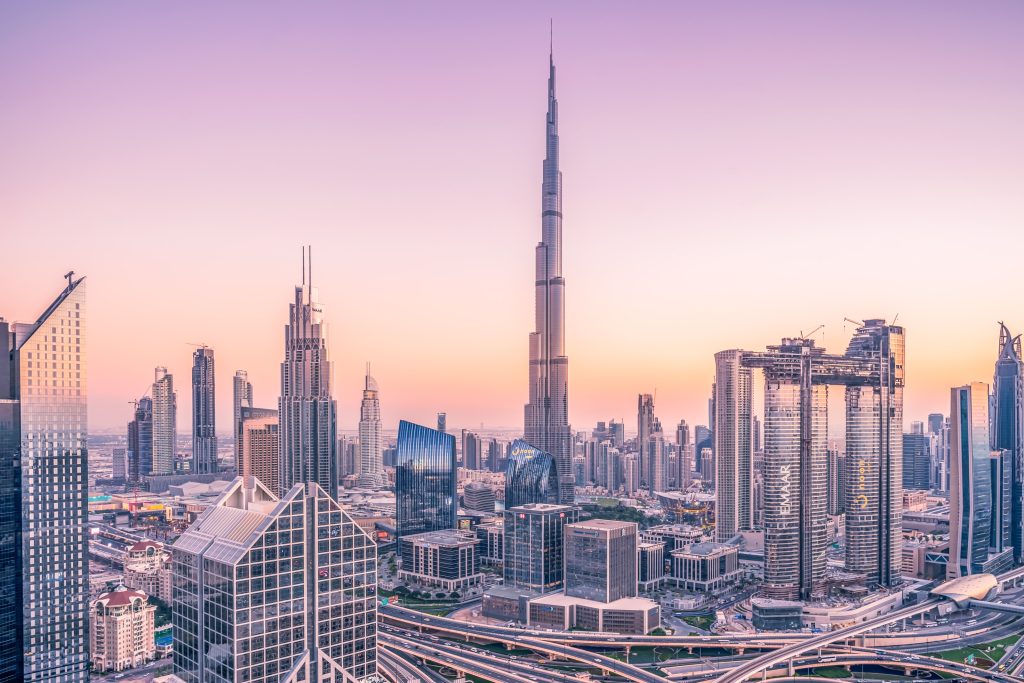 Prerequisites for Study Programs
The UAE is a fast-growing country that provides great opportunities for international students to come and study in their universities. Students need to apply for a particular program and take a standardized test like TOEFL, IELTS, OR SAT.
Documents Required
Here's a list of all the documents you'll need to apply for a job or university in the UAE. 
Academic transcripts: bachelor's programs require a senior secondary certificate, while master's programs require 3 to 4 years of an undergraduate certificate.
English proficiency test: TOEFL, IELTS, or SAT scores submitted along with other documents.
Recommendation letter: Letter of recommendation from previous academic schools is required for candidate verification.
Study visa: The procedure for a study visa in the UAE is quite simple. UAE-based universities provide a study visa without the need for a physical interview. Students submit their documents directly to the university and if they are expired, you can apply for an emirates id renewal; the student visa will be ready in 15-20 days. Student visa validity is 12 months and if the duration of the program is longer, students need to renew their visa through a visa renewal application from the same university.
UAE Work Visa Requirements
A work permit is required from the UAE Ministry of Labor, which allows you to work freely in any area of the country. There are a few requirements for eligibility:
Emirates ID card: Every citizen of UAE is required to have an ID card. The validity of a UAE ID card is 5 to 10 years, after which it requires renewal. 
Work application form.
Passport.
Health checkup certificate.
Expenses of living in the UAE
1. Rent in UAE
Because the UAE is known for its luxurious lifestyle, living expenses are quite high. However, it depends on your facilities requirements and the location of your residence. The Jumeirah lake tower, along with the Dubai marina, is the most chosen community for expats due to the low rental prices, which amount to around (18032 USD) per year. With the expat community growing larger, there are various opportunities to share rent between two or more people.
International students can find accommodation on-campus and off-campus. On-campus accommodation is less costly than off-campus but slots are also few in number. Two or more students can share off-campus accommodation.
2. Transport Costs in UAE
Cars are the main vehicle of transport across the UAE, as would be expected in a country of crude oil. Of course, buying a car requires a significant initial outlay but there are other options such as renting a car on a monthly basis or using a taxi. The good news is petrol prices are low in the UAE which makes transport fees cheaper.
3. Medical Insurance Cost
Jobs in the UAE come with affordable medical healthcare insurance, for which you pay around 10,000 AED per year so you don't have to take out private medical insurance.
Dubai also provides health cards to expats, which cover the basic medical costs.
The UAE is enriched with culture, a fun outdoor environment, an opulent lifestyle, and great study and career opportunities. After the law was amended, the UAE government made it easy for international students to work full or part-time during their study period to help them with their living expenses. By following regulations, you can enjoy your time in this luxurious city.