A security system can help to protect your employees and customers from theft, vandalism, and other criminal activity. This can help to keep your business running smoothly and protect your staff and customers' safety. But there are a lot of things to consider before investing in your own security system. Here are a few things to keep in mind.
Are there any special considerations when installing a security system in a business?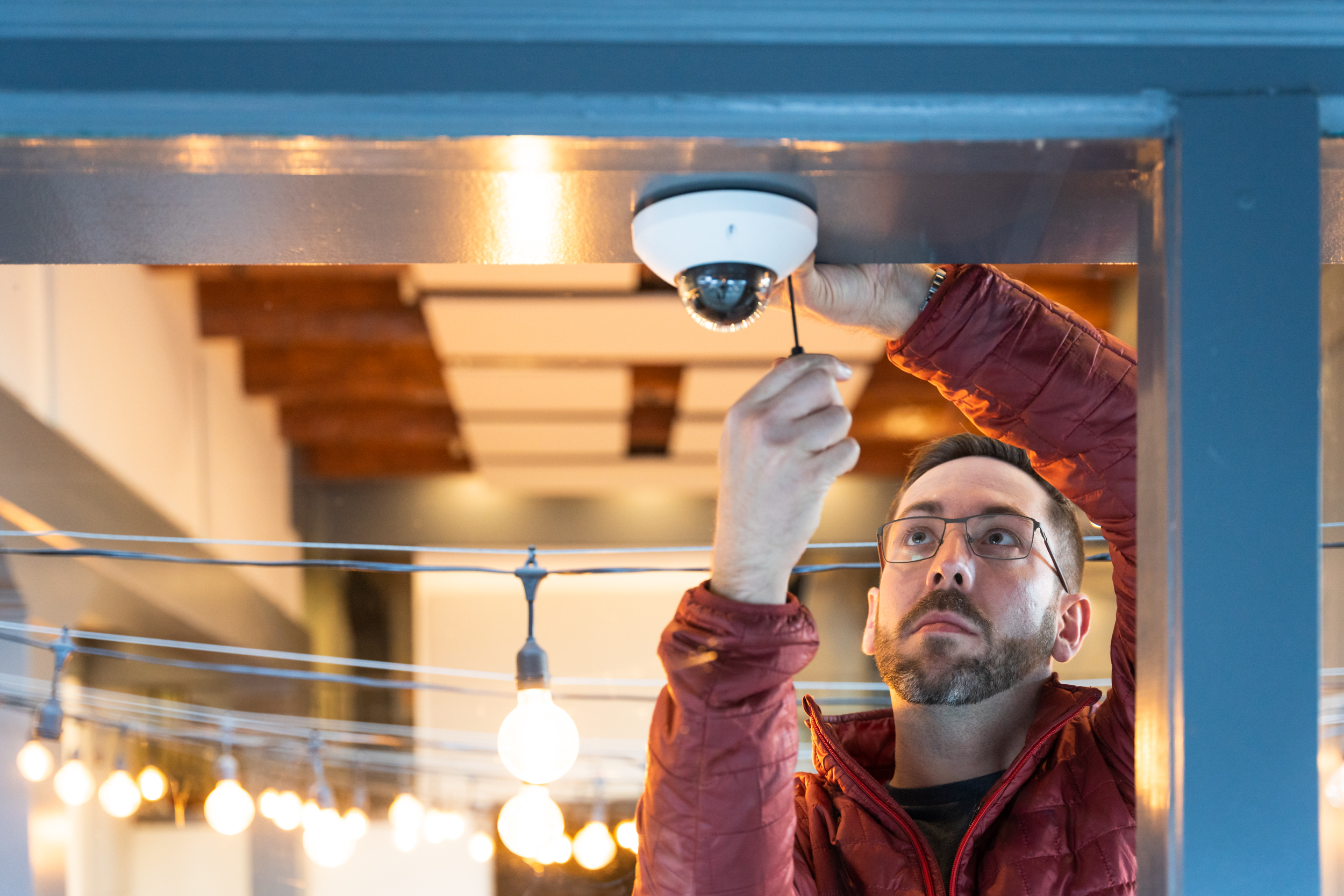 When installing a security system in a business, there are a few special considerations that should be taken into account. One of the most important is choosing the right type of system for the specific business. There are many different types of commercial security systems available, from those that protect against theft and vandalism to those that monitor employees and customers. Another important consideration is making sure that the security system will be compatible with existing equipment, such as fire alarms or access control systems.
It's also important to choose a system that can be easily expanded if necessary. Businesses should also make sure they have someone who can properly operate and maintain the security infrastructure. This person should be familiar with both the security system and the business operations so they can respond quickly to any problems or emergencies.
Verkada is a cloud-based video system and physical security company that offers a user-friendly platform for businesses of all sizes. The Verkada software platform provides users with live and recorded video footage, as well as powerful analytics tools to help them improve visibility and better understand their security needs. Verkada also offers alarm systems, access control systems, and environmental sensors that detect motion, noise, temperature, humidity, and even vape activity.
Verkada's platform is also easy to use and can be accessed from any device with an internet connection when given proper permissions. Businesses that are considering investing in security systems should highly consider Verkada as a security provider. The company is known for its reliability and scalability, making it a good choice for enterprises and small businesses. Additionally, Verkada's 24/7 customer service is responsive and proactive.
How much does a security system cost?
When it comes to security systems, there is a lot of variation in both price and features. Generally, though, you can expect to pay several hundred dollars for a good system. The most important factor in the cost of a security system is the level of protection that it provides. More comprehensive systems with features like motion detectors and vdeo systems will naturally be more expensive than those without. Another major factor in the price of a security system is the installation cost. If you are doing the installation yourself, you can save money. But if you need a professional to do it for you, that will add to the overall cost. Monthly fees for monitoring services also vary widely, so be sure to ask about those costs before signing up for anything.
What are the benefits of having a security system?
There are many benefits of having a security system in your home or business. Some of these benefits include reduced crime rates, prevention of theft, and deterring criminals. Security systems can help to reduce crime rates by providing a visible deterrent to criminals and by alerting authorities when a crime is taking place. Security systems can also help to prevent theft by providing video footage of thefts as they occur. This footage can be used to identify the thief and prosecute them. Finally, security systems can deter criminals from targeting your home or business by making it more difficult for them to commit a crime undetected.
The importance of what to know before investing in a security system is summed up by the old saying, "You can never be too safe." No one can guarantee that a security system will prevent a burglary or other crime. But taking the time to learn about the different types of systems and what they offer can help make an informed decision about what will work best for your home and family. Considering the overall cost of a security system, including installation and monthly fees, as well as the potential savings from reducing your insurance premiums, can help you decide if a security system is the right investment for you.