Who are you and your current job?
Bizarra beer is formed by Raul Martín (brewer) and Arantxa Nuin. Raul comes from the world of craft metal and has also worked on maintenance. Of course, he has always been very close to everything that has to do with creativity. I'm (Arantxa) psychologist. I started my professional career in social psychology and HR. Over time, I became the commercial manager in a large multinational.
We both left everything to embark on this adventure. Raul is our brewer and I take care of the commercial and administrative tasks. We are delighted with the way our project is taking shape and we keep it alive with all the illusions and desires that led us to this.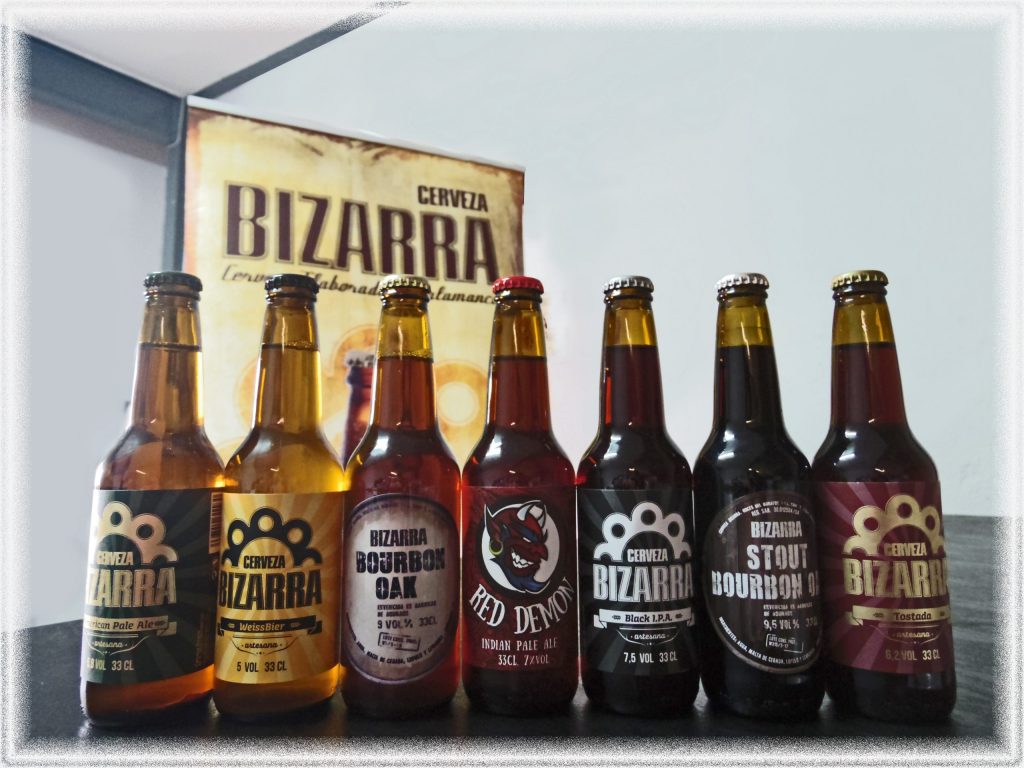 What was the inspiration behind your brewery?
Our first contact with the world of artisan beer came from the creativity of Raúl and his interest with the material and food craftsmanship. He began by being a great metal craftsman and forge. He continued experimenting with different materials until he came up with something that really caught his attention. The possibility of devising and elaborating different types of beer to be able to share it with his family and friends.
Can you give us a tour of your beer scene? 
Our microbrewery is located in the Industrial Zone Montalvo II of Salamanca, Spain.
For several years we were homebrewers and became the "official providers" of beer at family gatherings, dinners with friends and other events. Our idea was to offer something different to our people, to taste a rich beer, brewed with love and with natural products in good company.
After lots and lots of liters of beer produced and many messages of encouragement,  we decided to take the next step and throw our craft brewing as a business project. We rented a place and started making our recipes for commercial distribution early 2013.
Salamanca was an area with little knowledge of craft beer. We were pioneers in showing artisans to use local and natural products. Bizarra beer is having a great acceptance among the brewing public in our area.
We elaborate artisan beers with great enthusiasm, we want people who enjoy our beer to enjoy it as much as us.
What advice would you give to someone who wants to start a brewery?
Starting and working in the craft beer industry is difficult and very hard. If you want to have this kind of live (to be a brewer is a way of life, not a job) you must fight very much and you must work, work and work.
Go for your dreams !!!
facebook.com/Cerveza-Bizarra-Cerveza-Artesana