Who are you and what is your background?
We are Alfredo Godoy and Jonathan Ramos. Alfredo Godoy is in charge of the communication area of the brand. Alfredo- Director and photographer, my job at Cervecería Jariosa are to work together with our brewer in all the editorial, design and communication lines of the brewery. We take care of all the production to spread what the brand is and what it looks like at the advertising level.
I´m very satisfied with the response that people have had regarding our image and content in our networks … and obviously for the quality of our beers.
I'm Jonathan and I worked several years in international logistics companies, Freight Forwarders, and Ocean Shipping Lines, until 5 years ago I started as a homebrewer and taking beer brewing courses, beer defects courses, learning about types of waters and preparation course for the BJCP judge test.
Now, I'm the brewer of Jariosa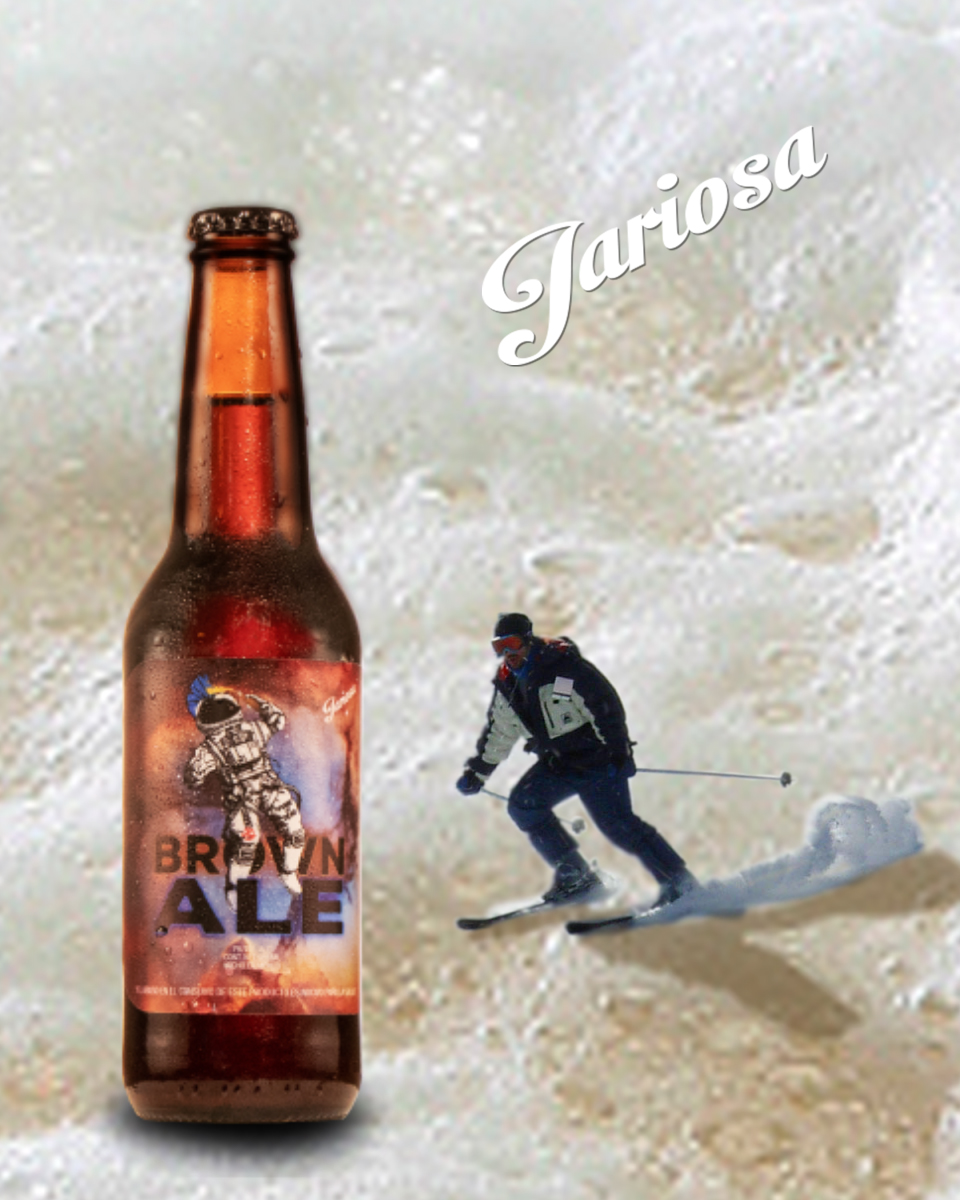 Your job and current title?
Brewer and Brewery Coordinator.
In what city?
Mexico City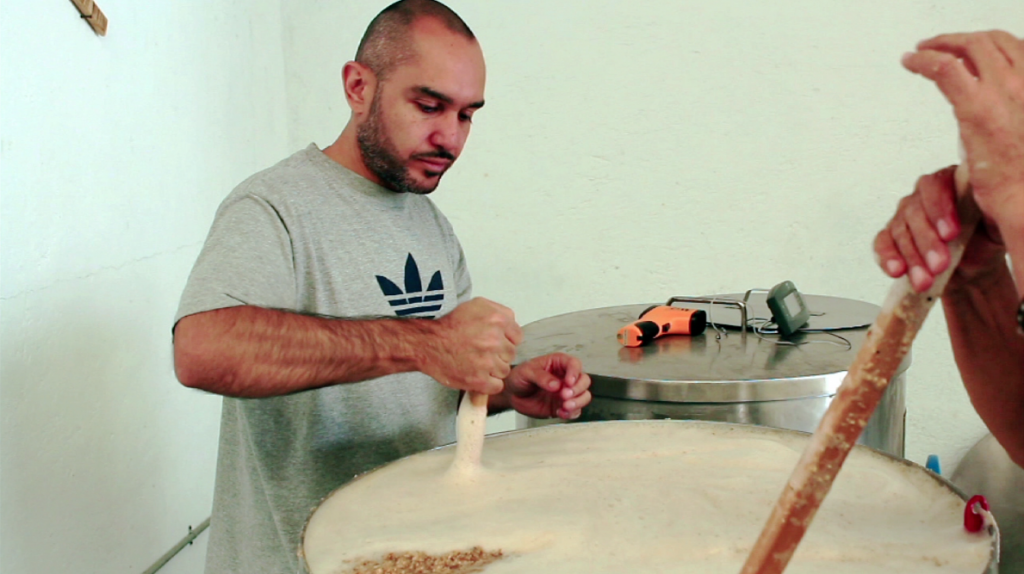 A word to define what type of worker you are:
Dedicated
Where does your interest in microbrewery come from?
When I found out that beer can have different flavors and smells that I liked more than the flavors of industrialized beers and I could also make them.

What makes your beer unique? Why?
The styles we have are not the ones that most brewers in Mexico are producing and the quality is very good.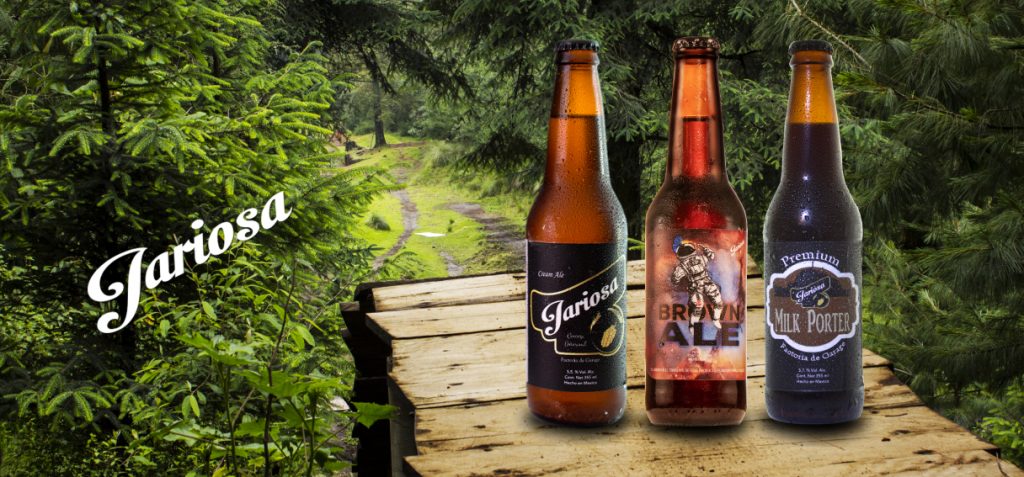 What is the size of the brewery (number of barrels per year, etc.)?
We still consider ourselves as a nano-brewery and we have an approximate production of 36 to 40 BBL per year.
What tools are essential to your life (app, software)?
BeerSmith
What does your office space look like?
Hardware Store
Do you have a way to organize your days to optimize your work?
In the production chain, there should always be a program and sequenced steps to follow that can not be skipped so always under the program.
Any "tips" to improve productivity?
Teamwork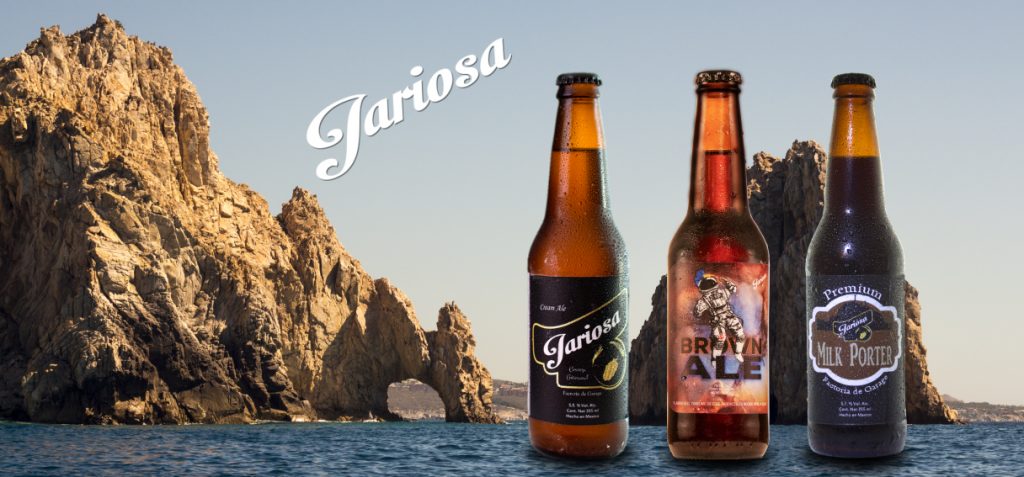 Can you give us a tour of your local craft beer brewery scene?
Here is the Acermex annual report. (Thank you!)
How do you control the growth of your microbrewery?
This year we will face the growth and we believe we are ready.
What is your strategy for making your beer known? Why this strategy? Tastings at bars, Art events, and social networks.
About design, what does your brand represent/reflect?
Exaltation of the senses, art, and extreme sports
What inspires you and motivates you to go to work every day?
Malt smell
What is the best advice given to you?
Before learning how to make beer you have to learn to wash the dishes

What are your end and start routines?
Coffee in the morning, beer in the night

What were your biggest challenges as an entrepreneur?
Changing my way of thinking
What advice would you give someone who wants to start a brewery?
It will be a lot of work, it requires patience and dedication but in the end, it has its reward
Apart from your computer and your phone, what gadget cannot you do without?
A pint glass
Any new projects coming soon?
New labels and styles.
At the end of the day, what kind of beer do you drink to relax?
Cream Ale
facebook.com/Cerveceria-Jariosa | instagram.com/cerveceriajariosa |  youtube.com