Typically, craft beers refer to beers that are brewed in smaller quantities by a small and independent brewery company. They're usually one of the most popular beverages nowadays as they come with a variety of beer styles and taste profiles. With craft beers, consumers can always try something new that will perfectly suit their preferences. 
As such, the younger and more adventurous the drinkers are, the more likely they're to drink craft beer outside the home. This is where a craft beer bar enters the picture. And when it comes to the best bars, Chattanooga, Tennessee, United States is the best place to go. 
If you're a craft beer lover who can't live without it, here are a few reasons why you should visit a Chattanooga craft beer bar. 
Chattanooga Is The Home Of The Best Craft Beer.
For those people who have spent a few days or weeks in Chattanooga, they might get confused about the craft beer bar to visit. That's probably because the city has several local breweries to choose from. 
Due to the tight competition in the beer industry, each brewery is encouraged to create a unique and the best tasting craft beer that attracts people. As such, Chattanooga, Tennessee, is indeed famous for serving not just a great selection of flavored craft beers but also for providing exceptional taprooms that will take your drinking experience to the next level.  
Hence, if you're planning an extended vacation in the United States, going to the nearest Chattanooga craft beer bar can be an exciting experience. If you're coming with friends, recommend them to try the city's craft beers before going home. 
Chattanooga Is One Of The Top Beer Cities In The U.S. 
Just like the other tourist destinations in America, Chattanooga has so many things to offer. In the city, you can find the first franchised Coca-Cola Bottling plant and the world's longest pedestrian bridge called the Walnut Street Bridge. 
Moreover, this city in southeastern Tennessee is known for its excellent reputation for outdoor activities and flourishing economic growth. For instance, major industries such as advanced manufacturing, automotive, tourism, corporate headquarters, and food and beverage production are driving the economy. 
As for craft beers, Chattanooga is one of the most famous places to go in the United States. In fact, you'll never get disappointed because the town is surrounded by the best craft beer bars you surely can't resist. 
Wherever you go, Chattanooga will always be one of the top beer cities. Most people who have traveled and visited there have positive drinking experience about the bar's exceptional service, their good tasting beers, and many more. 
So, if you're traveling to Chattanooga, TN, soon, don't ever leave without visiting one of the city's best craft beer bars. After consuming a few glasses there, you'll definitely tell yourself to come back. 
Chattanooga Has Remarkable Taprooms.
Drinking a glass of craft beer will be more enjoyable if you have the best taprooms to go to. This is the kind of place Chattanooga has. Usually, taprooms in the said city isn't just a place for enjoying the taste of the craft beer, but it's a sociable place where you can meet new people and make new friends. 
When you get in one of the brilliant taprooms in the city, you'll be amazed at how people utilize it for chilling out and having fun. In most cases, you can see a lot of people of various ages hanging out, celebrating birthdays, and conducting meetings.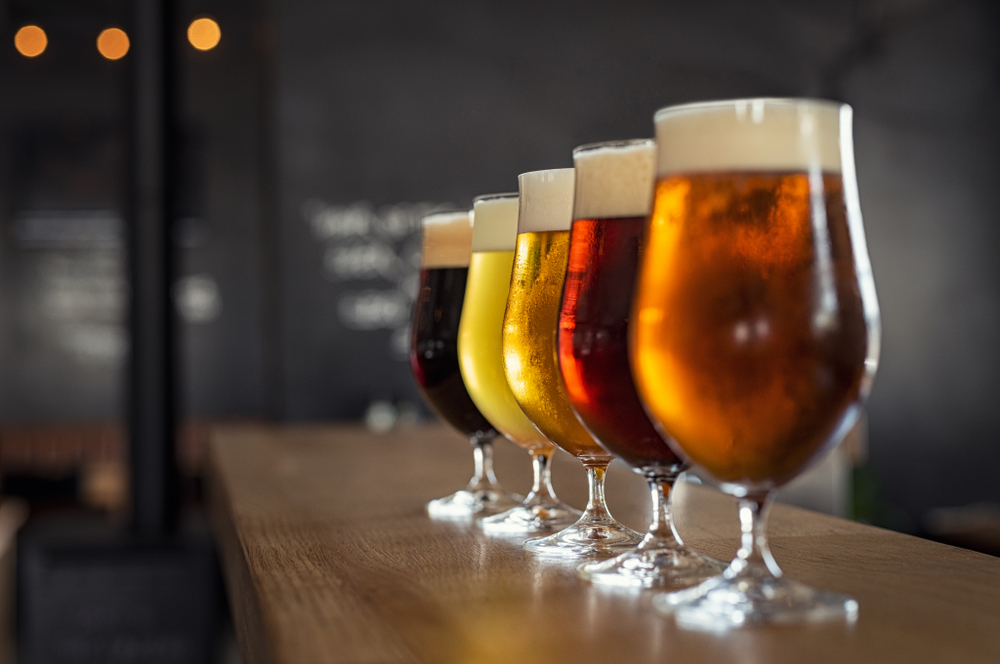 Chattanooga's Craft Beer Bars Are Stocked With Proper Glassware.
Of course, most craft beer bars in Chattanooga serve beers in appropriate glassware. It makes the drinking experience extraordinary. Whether it's a snifter, tulip glass, or vessels, customers going there can undoubtedly enjoy their flavored brews in the most styled glassware. 
If you want to savor your most-loved craft beer in your favorite glassware, Chattanooga's beer bars will always be an ideal option. 
Chattanooga Beer Bars Offer Top-Notch Service.
Along with boasted taprooms like Fountainhead Taproom, Chattanooga's craft beer bars are also well-known for providing exceptional service. Local breweries in the city ensure that all going customers will have the happiest beer moments in their lives. 
One of the things that separate Chattanooga beer bar from over a hundred breweries in the world is the quality of service you can get from them. If you can enjoy a good laugh while having a few glasses of beer, then you're absolutely in Chattanooga, TN. 
Conclusion
Ideally, craft beer bars can be found everywhere. But, despite the abundance of these brewing establishments, not all of them are equal. Some are good, while others are bad. That's the reason why finding the one that's worth going back is essential. Fortunately, your search is over because Chattanooga craft beer bars have all the impressive qualities you're looking for. 
So, if you want to get the most out of your next travel in the southeastern city of Tennessee, keep these points in mind. Remember, the information presented above will give you every reason to visit the best beer bar in Chattanooga.