Who are you and what is your background?
Laura Heavey. Background in CPG marketing
Your current job:
Marketing Manager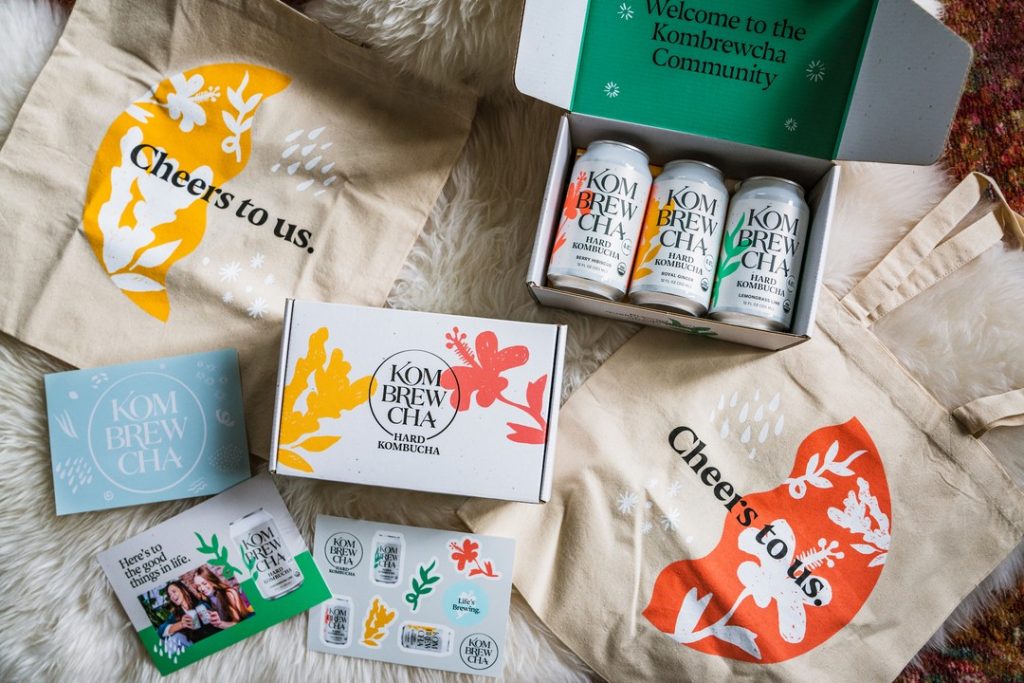 In which city:
Marketing Manager for the USA but I sit in our Portland, Oregon office.
Where does your interest in Kombucha come from?
I began drinking kombucha when I was living in Denver, Colorado. At first, I just drank local companies to try out new brands but I got hooked soon after. I've never been much of a soda or seltzer drinker so once I discovered kombucha, I finally found a drink that I could enjoy throughout the day without over-drinking cups of coffee.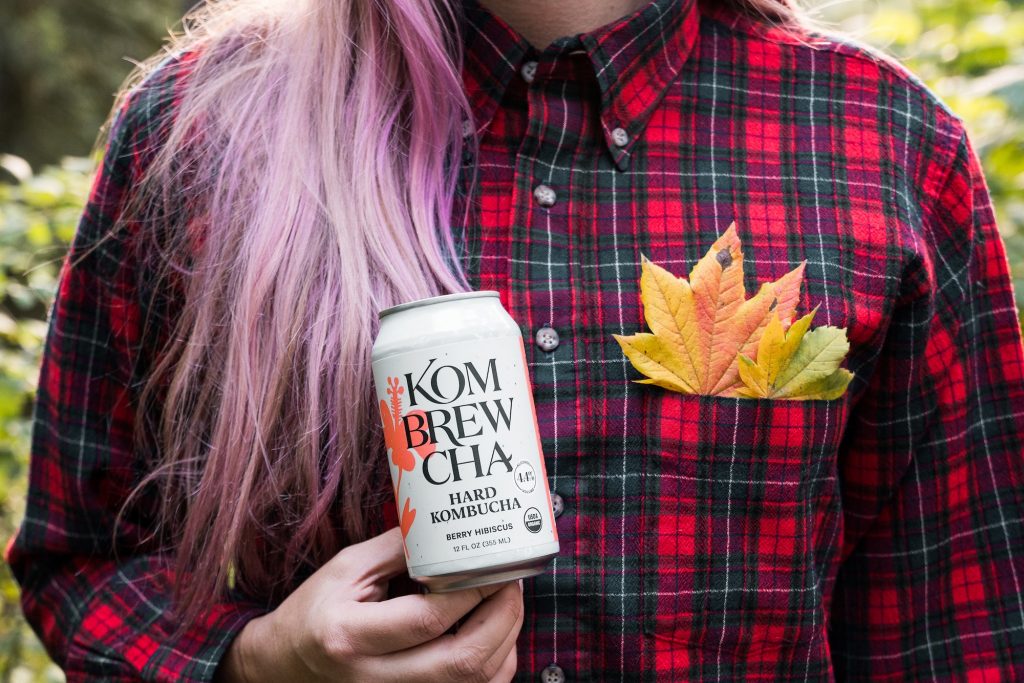 What prompted you to start your company?
I started with Kombrewcha in early 2016 just as our founders Ariel Glazer and Barry Nalebuff began to build up their team. They started Kombrewcha as a Gluten-Free, low-abv drink that can be a healthier alternative to beer & cider. When I joined, I truly saw a gap in the alcohol industry where a better-for-you beverage like Kombrewcha could truly make a difference in people's lifestyles.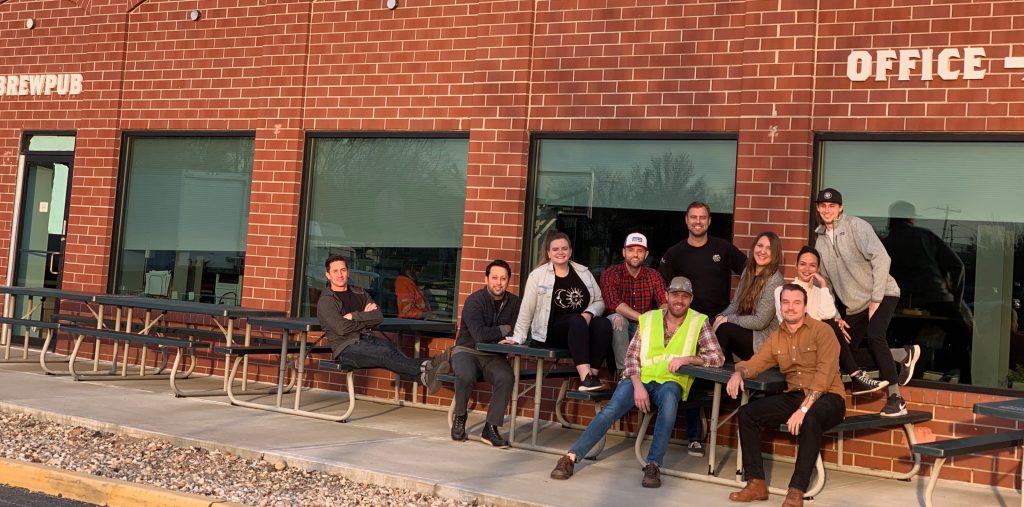 What makes your product unique?
Kombrewcha was the original hard kombucha made with all organic ingredients. To this day, we still strive to ensure that all of our ingredients are organic, refreshing, and balanced. We believe in full transparency so we are one of the few hard kombucha brands that have a full nutrition panel on our label as well. With this new category, the taste will go a long way and we truly believe that Kombrewcha has a superior, approachable, and unique flavor that customers really enjoy.
What do you want to convey through your brand image? Design: how was it designed? 
Our current brand packaging was designed by Gander, Inc in Brooklyn, NY. We collaboratively worked on the updated branding through consumer research and findings. We know our consumer values transparency, organic ingredients, and also wants to proudly drink a brand they enjoy. Therefore, we ensured that our brand gave off refreshing, organic, and elegant cues to convey this to our customers.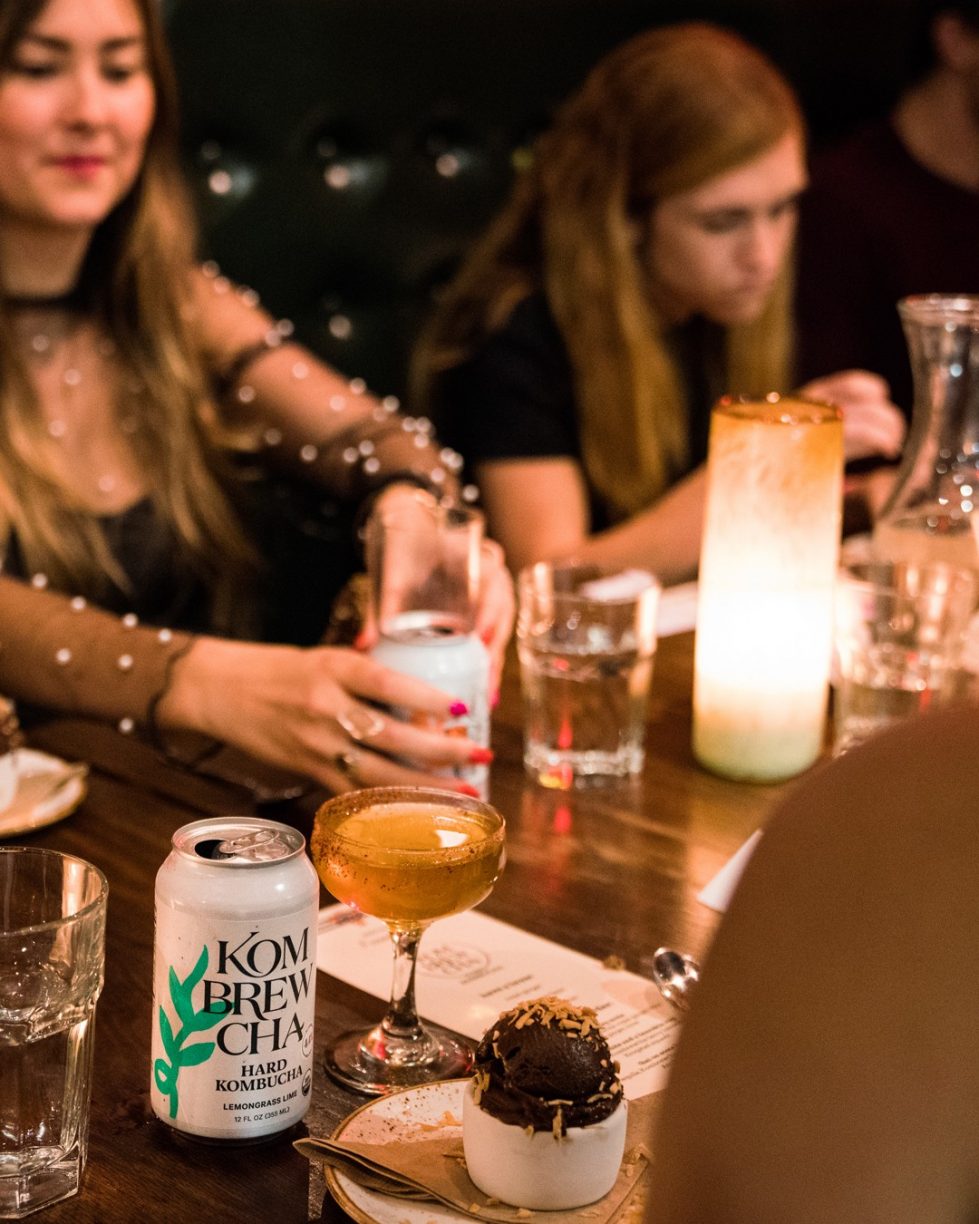 What are the main challenges in your company?
2 years ago, the Hard Kombucha category didn't exist. Although the category is now quickly growing, our main challenge has been to start & maintain the growth of Kombrewcha and the Hard Kombucha category. Better-for-you drinks are taking over the alcohol industry, so how do we ensure Kombrewcha and the Hard Kombucha category can be front runners in this growth? It takes a strong & resilient team to grow an emerging category so we are very proud of where we are heading!
What tools are essential for your work(app, software)?
Slack! Our team runs on slack- always sharing images, customer feedback, a team wins, learnings, and good music.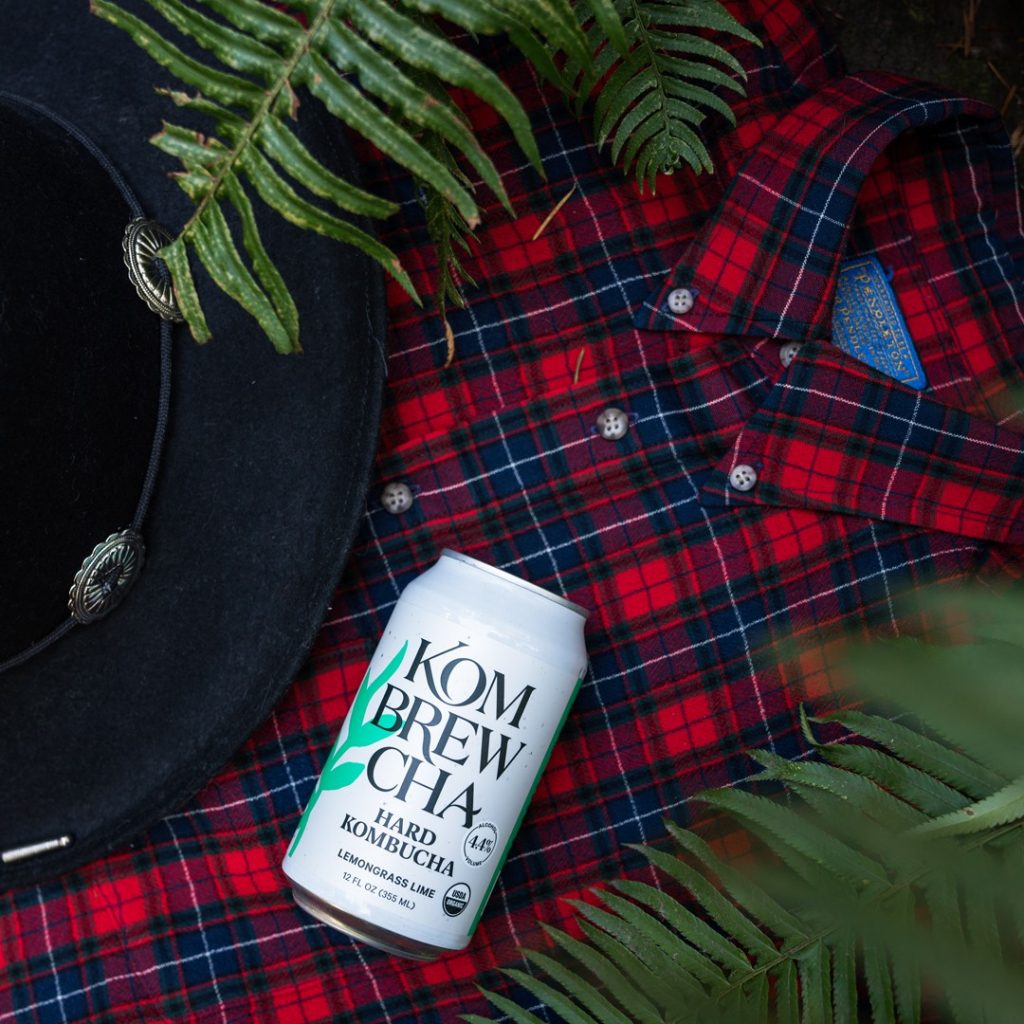 A word to define what type of worker you are:
Resilient
What does your office space look like?
We are a team of 10-15 members spread out in NY, Portland, and LA. We embrace the entrepreneurial and start-up culture by using co-working spaces in New York and Portland. Therefore, our offices are small and filled with swag & product, but it allows us to work closely together so we love it.
Do you have a way to organize your days to optimize your work?
I am a big note taker so I tend to fly through notebooks- every morning I will quickly jot down my top priorities for the day. In order to organize all my work, I use Trello to track my projects and timelines. I also love using Google Sheets to organize Run of Shows, Photography Shoots, and Team Meetings.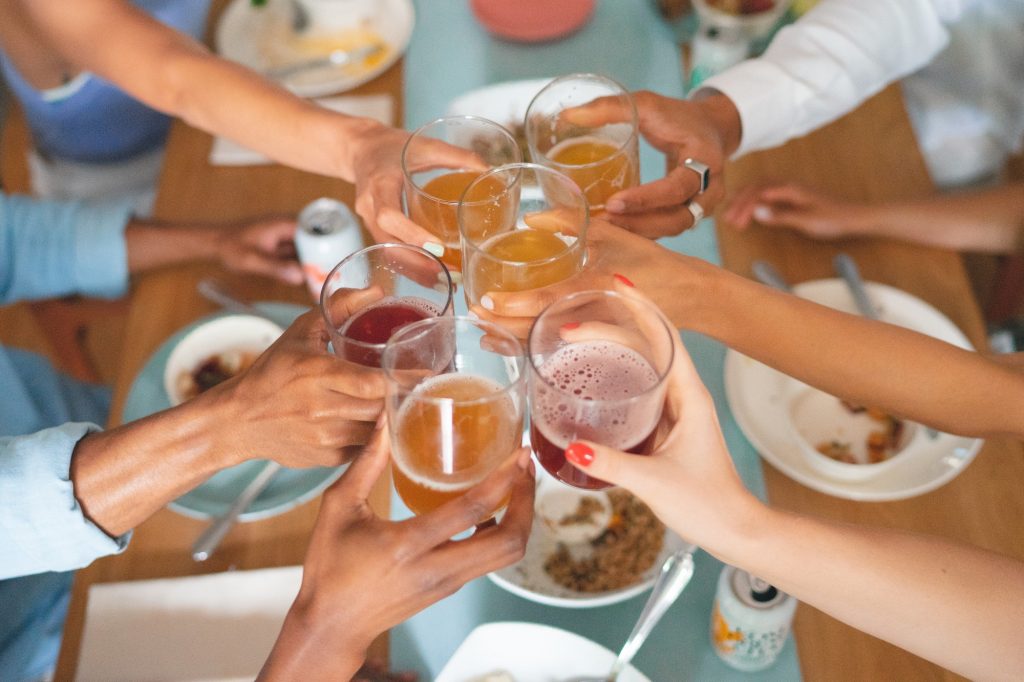 What tips would you give to improve productivity?
Use whatever platform or app or structure that works for you. I've learned that everyone organizes differently, everyone runs their own days differently, and not everyone easily adapts to
What is the best advice you have been given?
It's OK to live a life that others don't understand. I try following this motto in every decision I make because it can be so easy to fall into a standard routine based on what others are doing. But I always remind myself that no one's lives, or decisions, or paths are the same- and that's a good thing!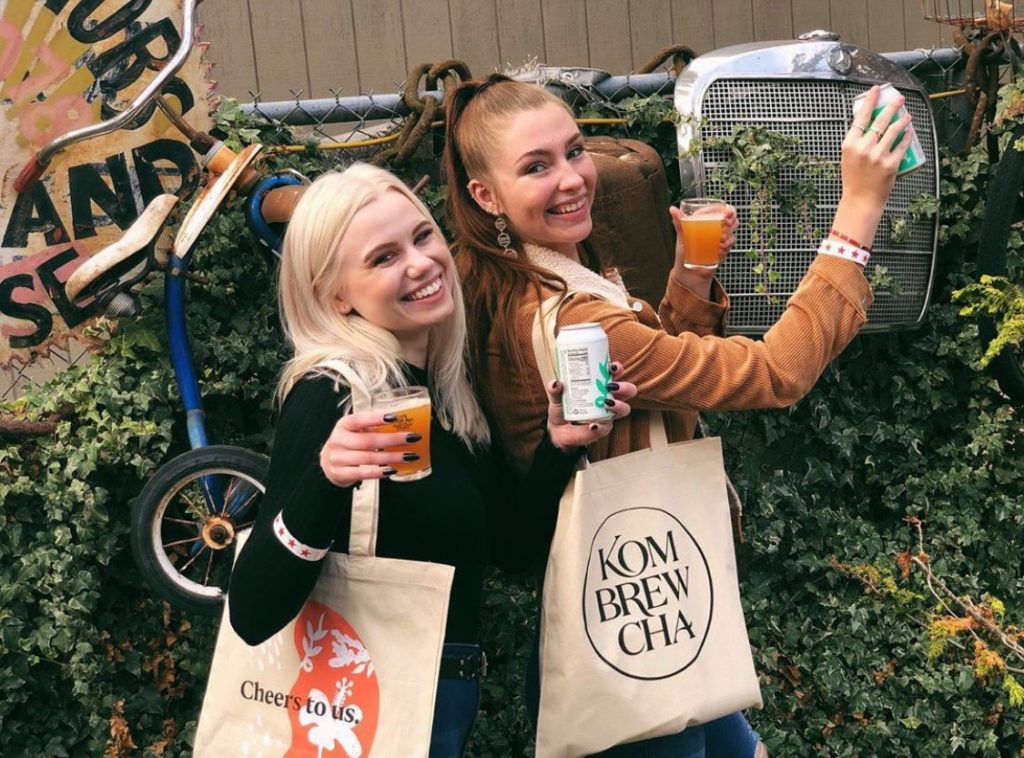 How do you control the growth of your company?
We learn lessons quickly from our company. Therefore, we've learned the pros and cons of growing our company too quickly or too slowly. So right now, we are strategically expanding and growing our company at a pace that we hope will maintain with our category and consumer's needs.
 What is your strategy for making your beer known? 
Hard Kombucha is a brand new category in the beverage industry. Most people are just learning about non-alch kombucha, let alone learning about alcoholic kombucha. Therefore, we see the true value in gaining awareness through sampling and one-on-one brand introductions. When entering a new market, we prioritize events, samplings, and partnerships to help tell our brand story and get a Kombrewcha can in everyone's hand.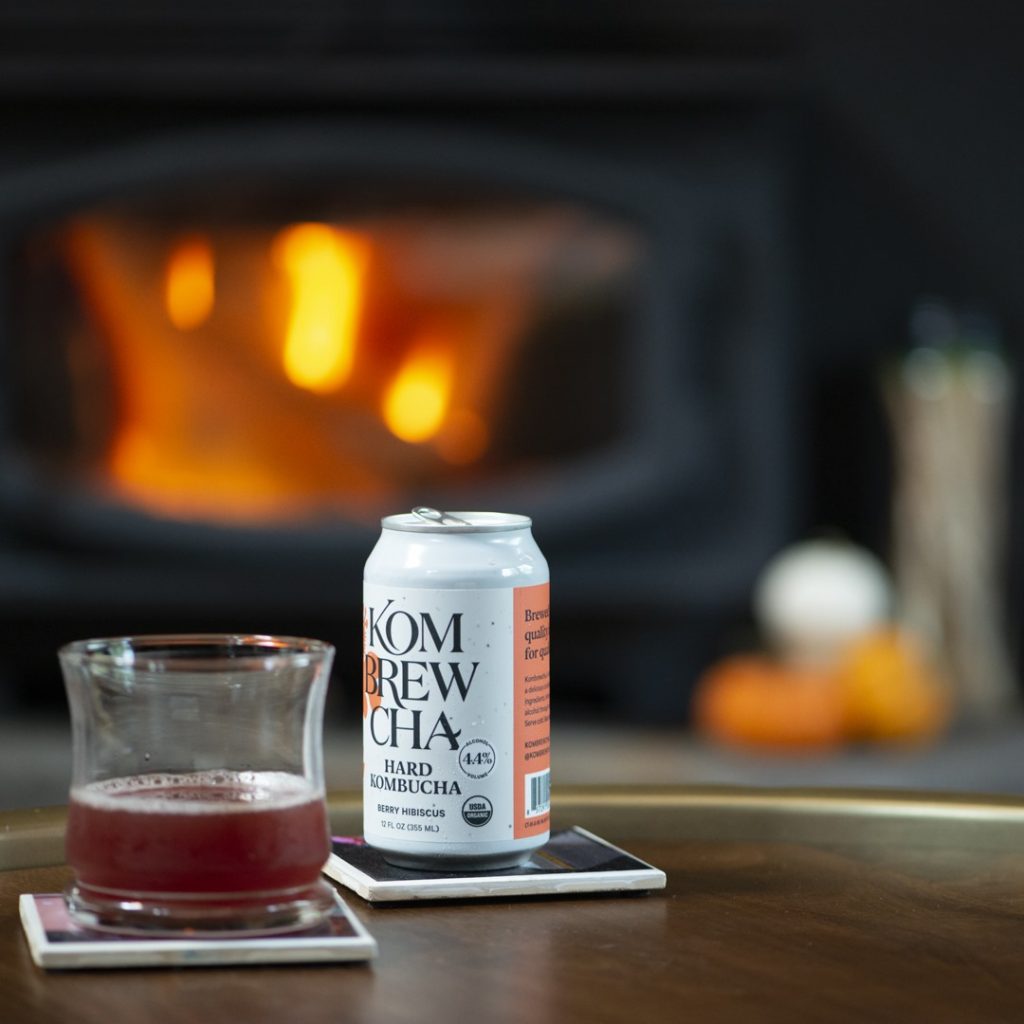 What are your end-of-day and early-day routine?
We just had a Friendsgiving dinner 2 weeks ago where this question was brought up to everyone. And I realized that I don't stick to a daily morning/evening routine! With my job comes a lot of traveling so it's hard to maintain a strict routine, however, one thing I always do at night is set my clothes out for the next day. This saves me from the early morning "what do I wear!?!" freak-out that I would have!
What advice would you give someone who wants to start a Kombucha company?
Do it and do it authentically! Kombucha itself has such an amazing history and story behind it that I think still needs to be fully told. And listen to your customers!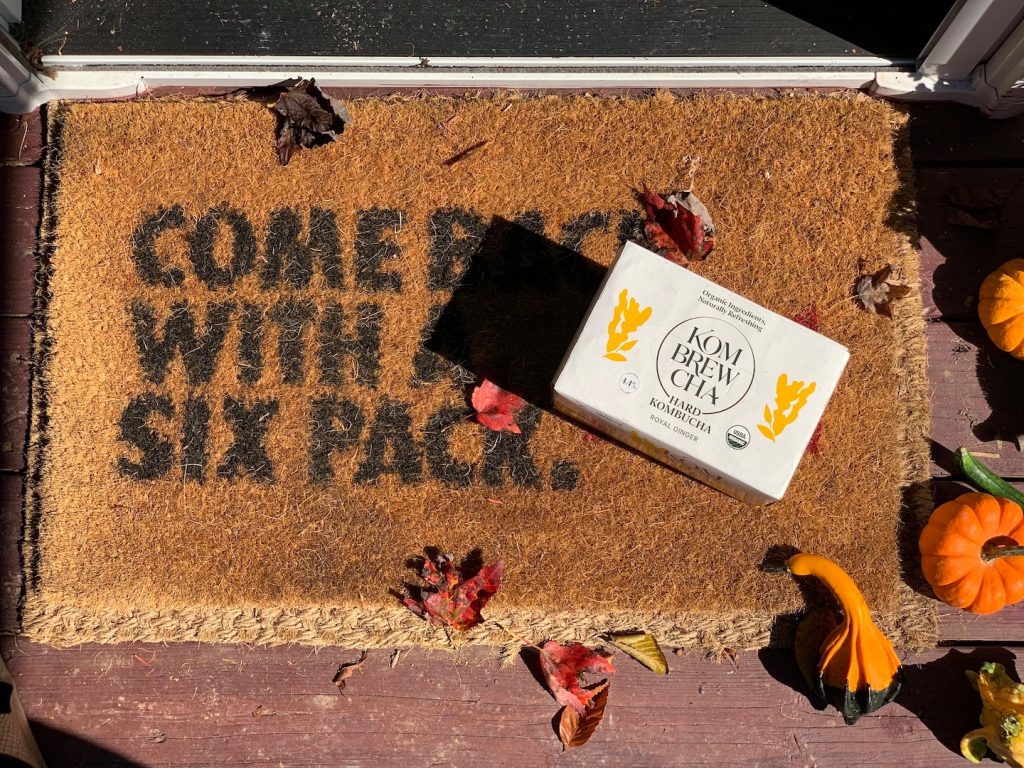 Apart from your computer and your phone, what gadget cannot you do without?
My film camera! It's one gadget that doesn't give you immediate results so I love the feeling of anticipation waiting to get back photos from the developer.
upcoming products or projects?
Always working on something new but we'll have to wait and see 🙂
kombrewcha.com
facebook.com/Kombrewcha