The clothing trade is probably almost as old as the human race itself. This ancient practice has a long and well-established history. You would think that with the head-start that clothing manufacturers had, clothing companies would be topping business charts in market value.
However, the clothing industry is by far, not the most profitable one. If you try to look for fashion brands in the Forbes' run of the mill annual report Global 2000 (which contains 2000 top-performing public companies), you'll have to scroll quite a long way down before you start to see any fashion brands pop up.
10 Most Popular Clothing Brands
After reviewing the Forbes' Global 2000 list, a question appeared: "What are the most popular fashion brands if we judge solely on the company's value?" You have to understand. Once you get an idea, you can't get rid of it until you realize it. So, after carefully going through the list and compiling relevant information, here's a top 10 list of the most successful fashion brands in the world.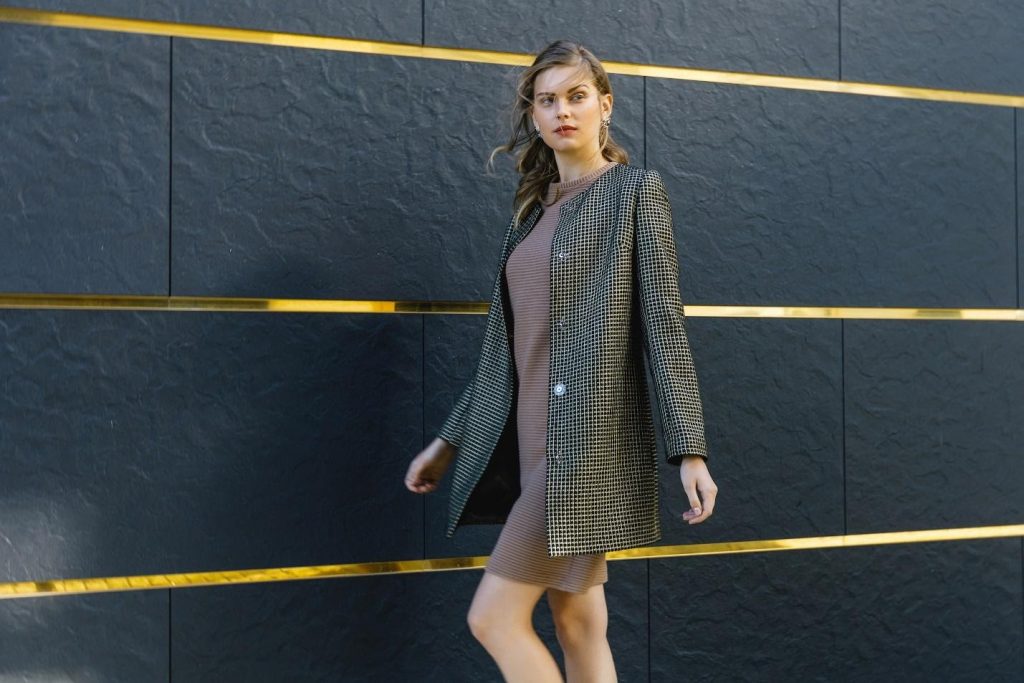 Versace
The company Versace was established in 1978 with its first boutique opening the same year in Milan, Italy. Over the 40 years of its existence, this fashion empire has amounted to a net worth of $1.7B. Versace's legacy is designing costumes for musical performers, including most notably Elton John and Michael Jackson.
Fendi
Fendi's net worth is $2.7B. The brand was established in Rome, Italy, in 1925, so this is a pretty old company. Initially, Fendi was a simple fur and leather shop, and to this day, these categories are what Fendi is best known for. Fendi's handbags are recognized and treasured internationally, especially their series "Baguette" that was launched in 1997. 
Armani
The net worth of this Italian-based company is around $3.3B. This luxury fashion house offers a wide variety of clothes, as well as accessories, encompassing factory-made and custom-fitted clothing, shoes, leather accessories, watches, eyewear, etc. Armani's line up is most notably known for its slick and fashionable menswear. Armani's suits are one of the best (if not the best) you can buy in the world. The brand showed and proved its uniqueness, consistency, and quality, and has now become a staple brand for movie and TV show stars.
Burberry
Burberry's net worth is $5.8B. Unlike all of the previous entries, this brand is British-based and was established over a century and a half ago, in 1856! Burberry is a brand of innovations: not a lot of brands can brag about having invented a new type of fabric, but Burberry with their gabardine can. The whole of the 20th century, big stars were wearing the clothes of this brand, including Audrey Hepburn.
Ralph Lauren
Ralph Lauren is an American-based company with a net worth of $6.6B. This brand is divided into several smaller brands like Chaps, Lauren Ralph Laure, Polo Ralph Lauren, among many others. Together, they encompass clothing from mid-range price tags to premium products. Nonetheless, Polo Ralph Lauren is the most acclaimed from all of the smaller brands under Ralph Lauren, and if best known for drawing inspiration from sports.
Prada
Prada is a fashion titan that comes from Italy. It's one of the most recognizable brands in the world, and it has a net worth of $7.3B. Prada was established more than a century ago, and throughout its history, has acquired a reputation for specializing in manufacturing exquisite perfumes, handbags, and factory-made clothing.
Chanel
Chanel's net worth is $9.6B. Coco Chanel's company is notorious for breaking new ground in fashion, and not a single fashion blog or essay writer can truly describe how much value Chanel brought to the fashion world since the brand's inception in 1906. The brand has always concentrated on creating the most comfortable and most beautiful clothing articles for women with the end goal of making women feel empowered and proud. 
Gucci
Gucci is another Italian brand, and it has a net worth of $12.1B. It was established in 1921 as a leather goods and high-end fashion products manufacturer. In recent years, Gucci has created a strong presence for itself on various social media platforms, as well as it has become a favorite between several new American rappers.
Hermes
Hermes is a French-based luxury fashion house, and it was the oldest on the list, being founded in 1837. The company has an extensive history with multiple phases. However, now it delivers high-quality leather goods, home furnishings, perfumery, jewelry, and so on. Hermes is best known for manufacturing premium-level goods in a plethora of ware-types.
Louis Vuitton
The most popular and successful fashion house is French-based and has a net worth of $28.8B. Louis Vuitton (LV) was created in 1854 in Paris, France. Currently, Louis Vuitton is a fashion powerhouse, selling its top-end products in its exquisite boutiques and via eCommerce. LV has made a name for itself by providing customers with excellent leather goods, dresses, shoes, watches, glasses, jewelry, and other accessories.
This is how the rating stands as of December 2019. Louis Vuitton is undoubtedly the most successful and popular fashion brand. LV leaves the competition in the dust easily. 
Photo by Daria Obymaha from Pexels