Issue 08 has landed, and our smoking flowers cover story is ready to usher in the springtime with a garden full of psychedelic fleurs, puffing daisies and plants so carniverous that they've got the munchies. The cover's photography, styling and floral design is by Carl Ostberg.
Plus, two new episodes of our podcast, Broccoli Talk, to share!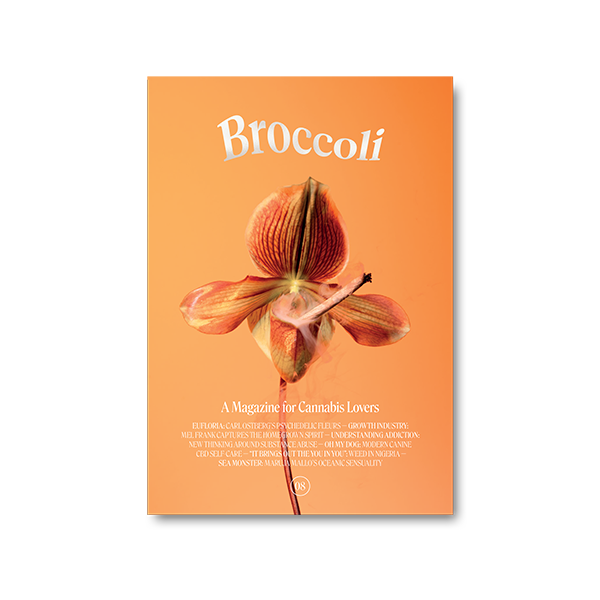 Click here to subscribe to Broccoli, and receive three issues per year filled with thoughtful and playful weed-inspired stories. Subscribing to the magazine is the most effective way you can support our team and our global network of contributors who help to bring each issue to life. If you'd rather buy a single copy, head to our shop where you can pick up the new issue and all of the back issues.
Free shipping on all orders, to every country around the world.
In this issue: organic weed, Allee Willis, a new look at addiction, the surrealist art of Maruja Mallo, Naj Austin from Ethel's Club, a trip to candyland, weed in Nigeria, archival cannabis photography by Mel Frank, a special section on fire and so much more. Preview more of what's inside via our website.