Canada has long had a branding problem when it comes to Canadian content or Cancon, a term to define film, television, and other entertainment created in Canada. For years, it had the reputation of being boring, cheap-looking, low budget, and not very engaging. If someone told you that a film or television show had been produced in Canada, you might have watched it, but your expectations probably weren't particularly high.

All that has changed. 
Today, the "Made in Canada" moniker is a sign of quality when it comes to entertainment – whether it is in theaters, on television, streamed on the Internet, or in video games. 
The question is: what happened?  What changed for the better when it came to Canadian content, and more importantly, the perception of Canadian content?

For one thing, Hollywood began a love affair with Canada thanks in large part to the cost-savings it found by shooting its productions North of the border, as well as the availability of talented actors, crews, and top-of-the-line production facilities that came with it. As a result, numerous television series and feature films began to shoot and edit in cities like Vancouver, Montreal, and Toronto. Additionally, Canadians began to establish studios such as Lions Gate Entertainment Corp, producing quality programming, re-establishing the Canadian entertainment industry, and with it Cancon, as forces with which to be reckoned.

As a result, Canada is now seen as among the strongest and most creative content production centers in the world. Canada`s creators are scripting, shooting and distributing an incredible array of popular projects, ranging from powerful, compelling dramatic stories to some of the funniest comedies.

Today, audiences actively want to see such made-in-Canada fare as the television shows Killing Eve, Saving Hope, Orphan Black, Vikings, Trailer Park Boys, and the Emmy-winning sensation The Handmaid's Tale. Movies produced in Canada include Aladdin, the Deadpool franchise, Life of Pi, The Shape of Water, The Revenant, and Disney-Pixar's Bao.

In addition, many of your favorite productions feature Canadian talent, many of whom are the world's biggest box office on draws. These include actors like Ryan Reynolds, Ryan Gosling, Jim Carrey, Seth Rogen, Rachel McAdams, Sandra Oh, Michael Cera, Will Arnett, Jill Hennessy, Catherine O'Hara, Eugene Levy, and Martin Short.

These people and projects are merely the tips of the iceberg. 
The point is this: Canada is now one of the world's most prolific producers of some of the most popular content in the world, and its people are among its most important participants.

The numbers tell the story.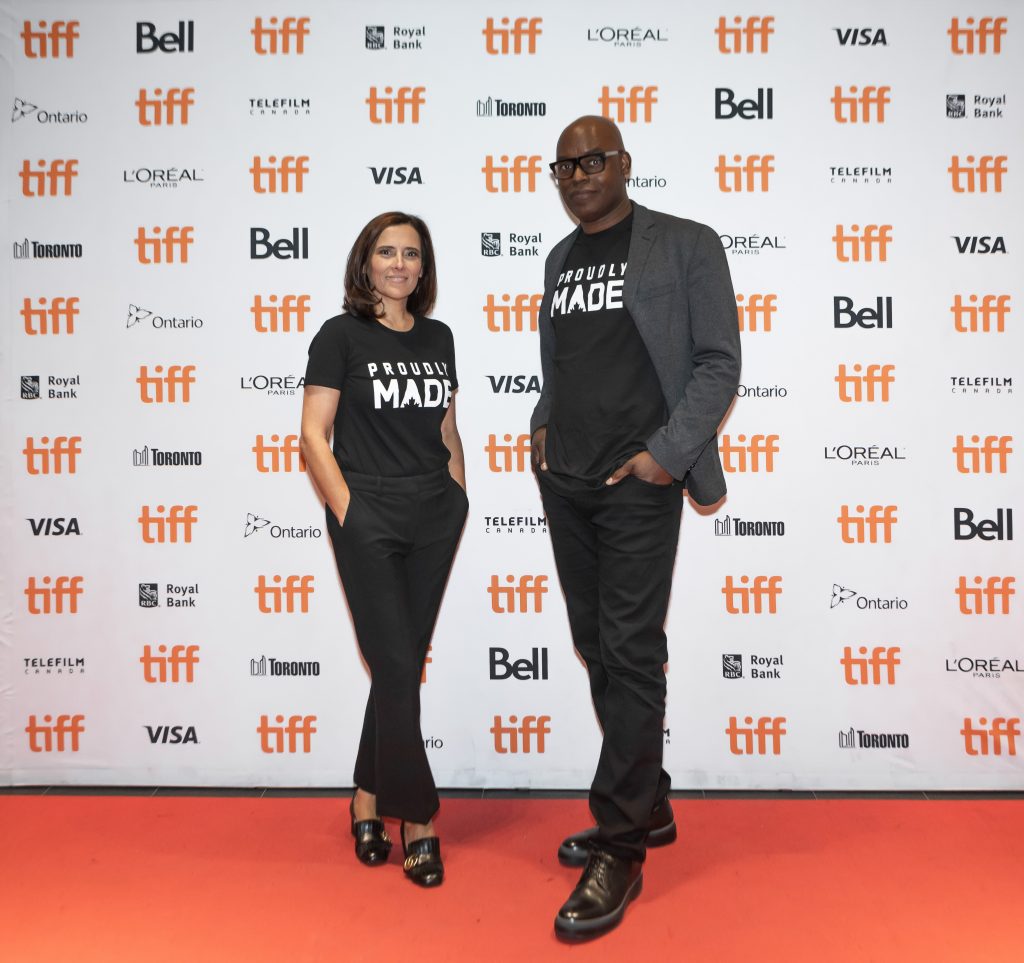 According to a 2014 report by the Toronto Film, Television, and Digital Media Office, Toronto is the third-largest screen-based production center in North America, after Los Angeles and New York, with a film and television production industry that employs more than 25,000 people. Other cities like Vancouver and Montreal have excellent production facilities and similar pools of talent.

"Canada, with its tremendous pool of talent, availability of production facilities and proximity to all kinds of natural resources, has also served for many years as a location for filmmakers and television producers from outside the nation," says executive Mathieu Chantelois of MADE | NOUS, a new campaign that celebrates the works of Canadian creators in film, television, video games, and digital entertainment, both here and around the world.

"MADE | NOUS," adds Chantelois, "is the result of a collaborative effort among top entertainment players, including Telefilm Canada and numerous industry partners. Our purpose is to highlight the achievements of the many Canadians who bring exceptional stories to life and encourage audiences to discover and celebrate their work."
Chantelois believes that since much of today's most popular content is either made in Canada, features Canadian talent in front of and behind the camera, or both — and because the demand for content is so strong – it is certain that Canada will not only continue to maintain its status as the Hollywood of the north but continue to establish itself with an identity of its own.

He's excited to note that MADE | NOUS has already produced its first commercial, a 60-second message that features appearances by a number of Canadian films and TV personalities, including Amanda Brugel, a star of the Emmy-winning, Toronto-produced television program The Handmaids' Tale and Jacob Tremblay, star of Room, Wonder, and Good Boys.

The commercial, which is voiced by Canadian acting legend Christopher Plummer, was introduced on February 24, 2019 by host Ben Mulroney from the red carpet during etalk Live at the Oscars, which aired on CTV. The full campaign was launched the next day.

"That was the first step in what is an ongoing campaign, as we continue to tell the world about Canada's status as a film, TV, and content production center," notes Chantelois.

In recent weeks, as the COVID-19 pandemic has been keeping many people indoors, Ottawa-born actor Jay Baruchel decided to take his Twitter followers on a virtual road trip across Canada. 
As part of a collaborative effort with MADE | NOUS, Baruchel, who is also quarantining at home, is using the social media platform to highlight films produced in Canada. Each day he tweets a different movie or TV recommendation from @BaruchelNDG, including information on where the film can be streamed.
It's important to note that MADE | NOUS' objectives are consistent with those of Cancon, the Canadian Government's regulatory guidelines related to content production. For example, Can-con's goals include ensuring that Canadian broadcast content meets the needs and interests of Canadians by delivering compelling, high-quality Canadian-made creative content from diverse sources on a variety of platforms. Cancon also involves the public in generating content policies, encouraging linguistic duality, and supporting public affairs programming and broadcasting for Canada's diverse communities.

Chantelois says the MADE | NOUS campaign is off to a very positive start and will continue to explore and establish new and innovative ways to call attention to and support the Canadian film, television and online content community. 
While many people outside the country might mainly associate Canadian productions with such shows as SCTV, the hugely popular and highly influential sketch comedy show which ran from 1976-1984, today's audiences continue to embrace the numerous Canadian-produced productions that are now redefining pop culture and entertaining millions.