Regardless of size, businesses need accounting to thrive, grow, and become more successful. Unless you want to stress yourself out with hefty IRS audits and penalties, you surely must set up your accounting system to better manage your business finances and keep track of its financial health. Without this process of recording financial transactions over a certain period, you might be making decisions that can potentially hamper your business's success. 
If you're a new entrepreneur, below are the six reasons why your company needs accounting from the beginning:
With an accounting process in place, you can determine how much money your company has earned and spent within a specific amount of time. Plus, you can figure out how much you profit or lose this month compared to past months. Whether you need bookkeeping and billing for legal practices or for a small business, all of it will keep you ahead of it without the worry that you may be behind.
In other words, when you do accounting, you can keep your business's finances organized because it allows you to keep track of your accounts receivable and payable. Having an organized list of finances can make a huge difference in making sound decisions for your business and making use of specialized systems, such as EZLease, can help streamline your day and free more of your time which can then be focused on other matters.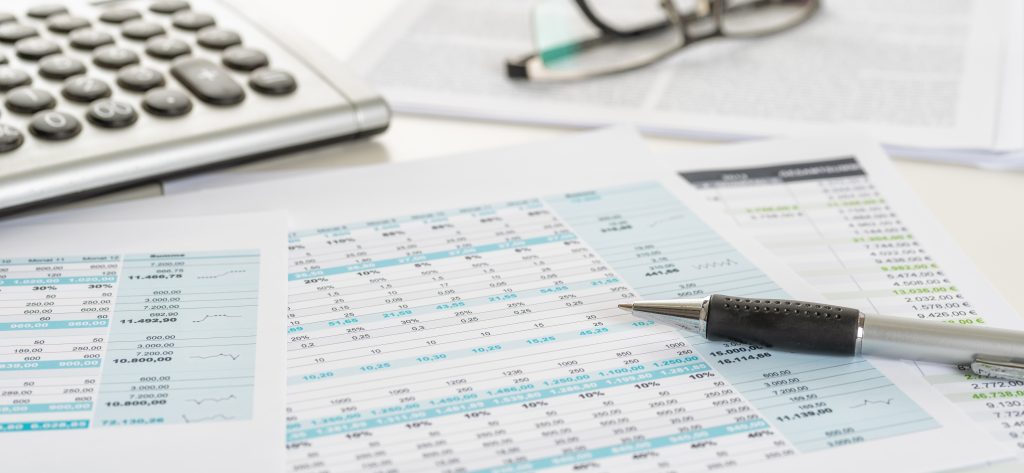 Ensures Compliance With The Laws 
Of course, running a business requires you to follow statutory laws and regulations, especially when it comes to the payment of taxes and setting up pension funds. Even if the rules differ from one state to another, implementing accounting practices can ensure statutory compliance. This means that your company is protected against any legal trouble that might come along the way. 
When you do accounting, your business's liabilities and other financial problems can be addressed immediately. You can easily consolidate data and use the same to resolve any issues if there are any. More importantly, the accounting system can help your business abide by the different business laws applicable in your state.
However, if you're unable to manage your business finances correctly, professionals like accountants Page Kirk can be of great help. They can oversee your financial transactions and ensure that your business adheres to the compliance requirements by doing bookkeeping, auditing, tax preparations, and many others. 
Helps Catch Any Fraudulent Activity
Accounting isn't just about recording financial transactions. It can also be used to hold your employees accountable for any fraudulent activity that might transpire inside your company. By merely keeping updated in reconciling bank statements and conducting trial balances, you'll be able to figure out whether or not one of your employees is doing something harmful to the company. 
As a result, you can save your company from the hands of those criminal-minded persons working for you. 
Helps Make Budget And Other Financial Projections
Just like other financing aspects, creating a budget and other future projections can be useful for your business. When you have a budget and projections in place, you can ensure that financial resources are adequately available to cover your company's expenditures. 
This is where accounting comes to the rescue. By setting up a well-structured accounting system, you can access some financial data that are necessary to keep up with your budget and other projections. Consequently, you can make sure that your business remains profitable in the long run. 
Helps Get Investments Easily
Of course, you need some investors to keep your business running. However, convincing them to invest in your company can be a challenging experience. More than your products and services, you have to assure your prospective investors about your company's financial stability and profitability. You can do this by presenting your business's financial statements. You can give your investors an idea as to whether your company can provide them with good returns on investments when you show these documents. 
Thankfully, an accounting system can help produce accurate financial statements and forecasts. You can immediately use the data to come up with your accounting books, which you can confidently present to the investors. When they see that your business has an excellent financial structure, they'll not hesitate to make their own investments. 
Determine Whether A Strategy Can Help Or Hurt Your Business
Every business wants growth. That's why you need to build some strategies if you want your company to grow and become more successful. This can include taking some risks that can potentially benefit your business. 
However, not all risks are worth taking. While some can help, others are there to damage your company. Therefore, it's essential to analyze the effects of that risk to ensure that you're heading to the right path. This is where accounting comes into play. You have easy access to numbers representing your company's expenses and revenues. You can use these numbers provided by your accounting system to figure out whether a particular strategy can help or damage your business. 
Final Takeaway
With the reasons mentioned above, it's clear that accounting plays an essential role in your business. It can help you know what's going on with your company financially. So, if you want to become a successful entrepreneur, invest in the best accounting system as early as possible.