Imagine you're out in the wild. You've already spotted a buck or bull and want to take the perfect shot. You aim, position yourself comfortably, and BOOM! You fire the shot. A few seconds later, it dawns on you that you missed the shot. Out of fear, your target runs off into the world.
Let's admit it; we've all missed a shot. But when this keeps on happening too often, you need to evaluate your rifle shooting skills. But first, you need to understand that accuracy and precision have different meanings. When you understand the differences, it can help you improve your skills as a rifle marksman. That said, follow these practical tips to improve your shooting accuracy.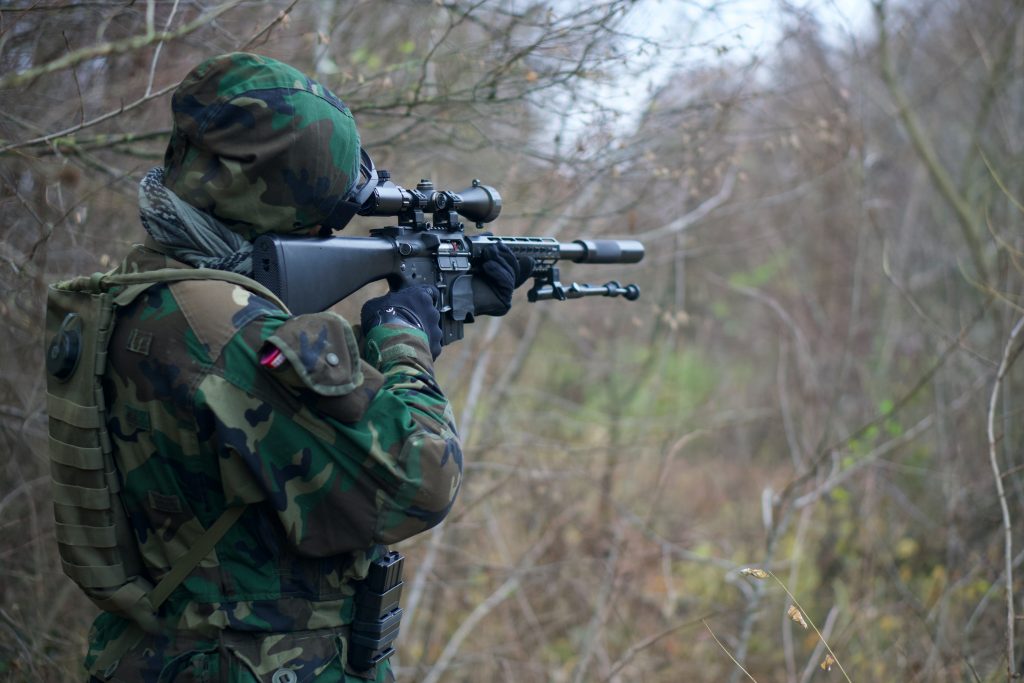 1. Understand Stability
Whether you're a beginner or an experienced marksman, you need to get your basics correct. In short, you want to work on your shooting stance and position. When you shoot from a vantage point, it provides you with good stability. Depending on your firearm, ensure your AR-15 Lower Parts Kits are compatible with your rifle. This way, you can avoid crouching or bending when making your shot.
Additionally, your surrounding environment can impact your shot consistency as it forces you to reposition yourself and the rifle. Try and shoot in positions where you can establish a good base. This way, you don't have to move around or keep on adjusting your rifle position.
2.Keep the Rifle Barrel Clean
Sometimes, a clean rifle can be the missing puzzle piece in your shooting accuracy problems. You can tackle these through a few steps. First, ensure your rifle isn't loaded by disassembling it. Next, remove the bolt and inspect the muzzle of your rifle in the sunlight. If you see a huge collection of copper shining at the back, you might need to clean your rifle. Remember, accuracy decreases as your barrel gathers powder and copper residue. That said, ensure you have a suitable cleaning kit for your rifle. It's common to see many hunters buying cheap cleaning kits, hoping they'll do the work. To avoid this, go for quality cleaning kits – they range from $125-$150.
3. Choose a Quality Scope
In the past, hunters relied on capped elevation turrets and mil-dot reticles. Today, many companies have introduced new changes to the optics world – thanks to innovation and technology. Many shooters were quick to adapt to these changes as they introduced them to a world of new possibilities. When buying your rifle optics, ensure they have clear glass with enough light transmission. Next, you want to check if the elevation has durable and precise guts. If it cannot dial predictably and last several hundreds of repetitions, it's poor quality and will wear out down the road. Also, you'll need to ensure your turret is furnished with a zero-stop-type mechanism; This allows you to dial down your base sight-in distance without counting the dial revolutions.
4. Have the Right Bullet
This is a tricky area even for well-experienced shooters. Unfortunately, there's no right or wrong bullet. So what's the solution? It's simple: trial and error. Remember, every rifle is designed differently.
In most cases, your rifle will tell you automatically which bullets it prefers. As a shooter, your task is to find the one it prefers. Experts recommend taking various bullet weights to the range. When you switch from one type to the other, ensure you clean your barrel. Additionally, allow up to 5-6 shots of the new ammunition to settle in the bore. For instance, if you change from uncoated to coated bullets, clean the bore and allow for 5-6 shots, and vice-versa. This coats the bore and can improve your accuracy.
5. Shoot from Uncomfortable Positions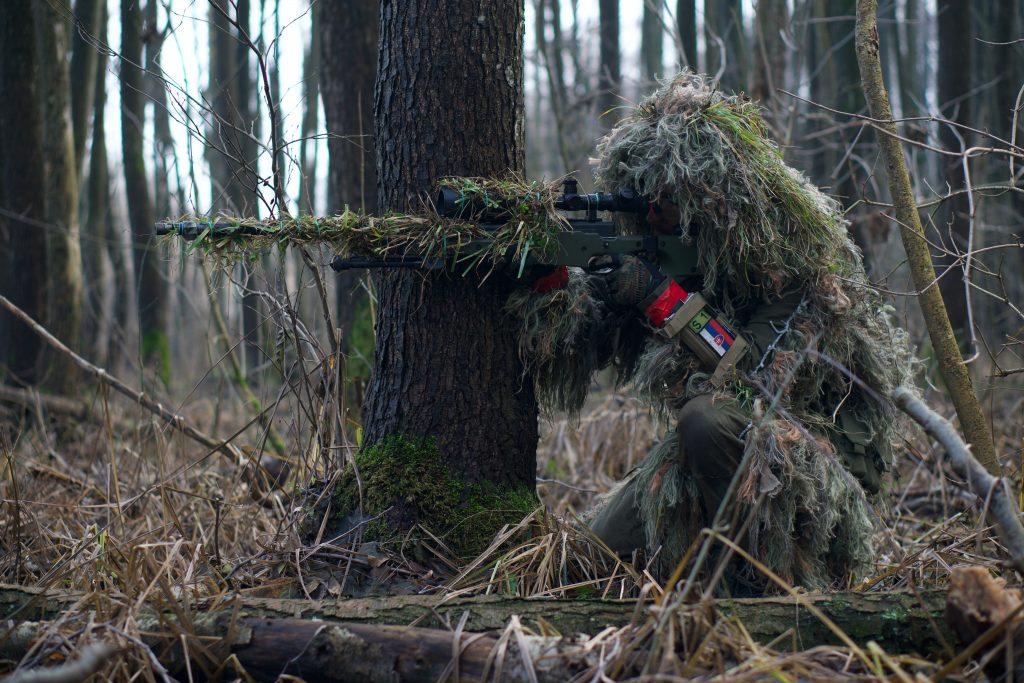 The true mark of an experienced hunter is when they can shoot from any position. To put it another way, it's time you move from the comfort zone and make yourself uncomfortable – in a good way, of course. When you shoot from different positions, it can significantly increase your confidence. In most cases, these new positions give you better vantage points that will help with your accuracy. What's more, it gives you a real-world simulation that makes you more efficient in your shooting range. That said, try shooting from various angled positions – whether it's off a tree or resting on a cliff's edge – to refine your accuracy.
Hopefully, the techniques above will help improve your rifle accuracy. And while this guide isn't exhaustive, you can also seek advice from experienced hunters. Ask them about their ideal shooting positions. Learn from them, borrow several tips, and try them on your own. Finally, you'll need to practice more. This helps to improve your shooting accuracy and ensures you're comfortable with your rifle. Over to you!