Distracted driving is one of the major causes of road traffic accidents that have caused thousands of lives to be lost. You can get into an accident by a simple thing like taking your eyes off the road or hands off the steering wheel for a minute. One of the common causes of distracted driving is being lost in your thoughts which makes you lose focus on the road. Using your cellphone when driving to call or text even when you have put the hands-free option is the other major cause of distracted driving. Research has also shown that focusing on objects or people outside the car can distract you more than a passenger inside the car.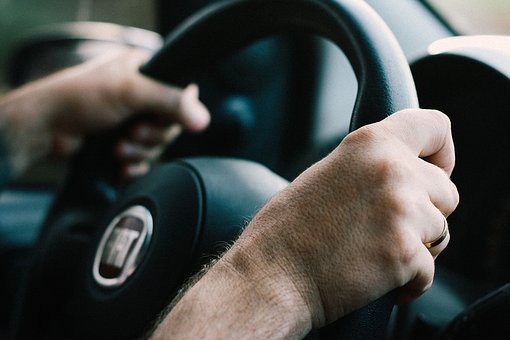 However, the people who you are carrying in your car can also be a significant cause of distraction when you are driving. Eating or drinking or picking your drink from the cupholder is another cause of distracted driving. You can also get distracted when you are adjusting your radio or even the AC and another underrated cause of distracted driving is moving objects in the car like small insects. To avoid getting into a car accident due to distracted driving, you can follow the guidelines given below in this article.
1. Focus on the Road
Even with the discovery of high-tech cars and better roads, you (the driver) still bear the largest responsibility in maintaining road safety. According to a study that was done in a French university, it was discovered that most car accidents occurred due to the "mind-wandering" of the driver when they were thinking about other things other than driving. Therefore one of the effective ways of avoiding distracted driving is paying attention and being mentally fit when you start driving.
When you get behind that wheel, focus on what is happening by looking at your mirrors and the speed at which you are moving to avoid accidents. Car collisions are commonly caused by truck drivers who text as they text and this is against federal laws. In case you have been hurt in a collision caused by a distracted truck driver, you can get some financial compensation. Hiring a qualified car accident attorney helps you to get the justice that you deserve for the losses and injuries that you have suffered.
2. Plan Before You Drive
Planning everything that you need before you start driving will protect you from doing these things when you are on the road. Some of the planning that you need to do before your journey includes planning the route that you will use and any stops that you will be making as well as letting people know that you are driving so that they do not call or text you during this period unless it's an emergency. It is also crucial to set your radio and AC before you hit the road. If you have to do your make-up, do so before you get behind the wheel. Failure to do planning before driving is planning to fail which is, in this case, means that you can get in a car crash due to distracted driving. 
3. Get Enough Sleep
Driving when you are tired or drowsy can cause distractions and car accidents. It is, therefore, crucial to get enough sleep and rest before you start driving. Health experts recommend 7 to 8 hours of sleep every night and this also contributes to your general health. It is also important to eat a healthy breakfast before you get on the road so that you are not eating when driving. Another health tip that helps to avoid distracted driving is being well hydrated because this helps with your mental health and clarity when you are driving.
4. Do Not Be a Distraction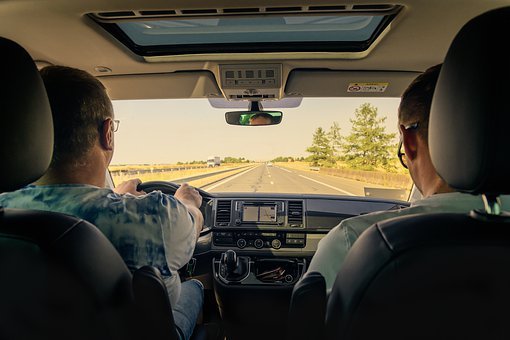 You should avoid distracting other people when they are driving just like you would not want people to distract you when you are driving. You should therefore avoid calling your friends and family when they tell you that they are driving. Another important tip to avoid distracted driving is to avoid multitasking no matter how good you are at it. When you are driving, you should only do one task that is driving. The roads are full of distractions which you can avoid by paying attention when you are on the wheel and this will avoid many car accidents and loss of lives.
In summary, distracted driving is one of the common causes of road traffic accidents. Some of the causes of distractions when you are driving include being lost in your thoughts, using your phone when driving, setting the radio or AC, eating or drinking, or being distracted by passengers or objects on the road. You can avoid distracted driving by focusing on the road, planning ahead of your journey, and getting enough sleep and hydration before driving.