Air fryers are a great way to save a ton of calories on your favorite deep-fried foods. Air fryers make use of convection baking technology which will yield results identical to traditional deep-frying. These are 6 yummy recipes you can try on your air fryer at home.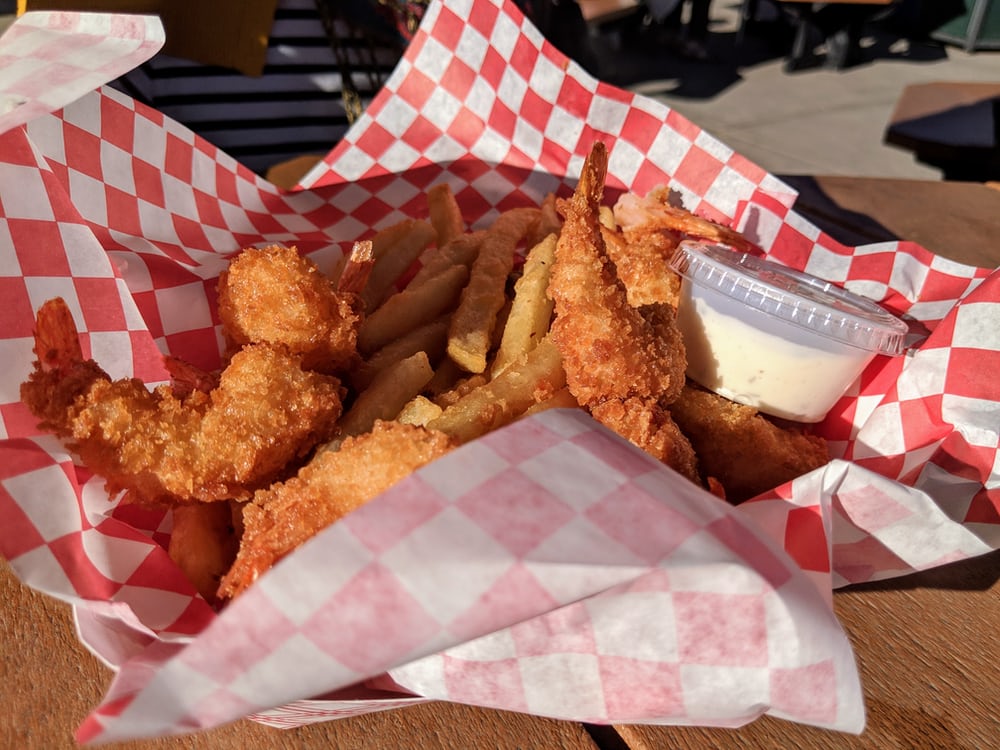 1. French Fries
French fries are one of the most highly consumed foods in the world. Did you know we have a global consumption of over 300 million metric tons of the humble tuber per year? This is what you need to do to make some delicious French fries with an air fryer.
Ingredients:
250-gram potatoes cut into French fries
Salt
1 tsp oil
Process:
In a big bowl combine the French fries, salt, and oil and toss till everything is evenly coated.
Preheat your air fryer at 180C for 5 minutes, then add the French fries and let them cook for 15 minutes or until nicely browned. Dish them out and enjoy while hot.
2. Cheese Curd
You can't really ever go wrong with cheese. Whether you are craving a cheesy snack or need a side dish for a meal, frozen cheese curds in an air fryer are quick and easy to make. This is why it makes sense to give them a go. 
Ingredients:
2 eggs
A plate of bread crumbs
Frozen cheese curds
Process:
Preheat the air fryer for 5 minutes at 180C
In a bowl, whisk the eggs to an even consistency.
Dip each cheese curd into the beaten eggs, then toss in the breadcrumbs till evenly coated. Repeat this step for each cheese curd.
Place all your coated cheese curds in the air fryer basket and set to cook for 6 minutes.
Move the cheese curds around to ensure even cooking, serve when golden brown.
3. Salmon
Skin-on salmon fillets are a fantastic source of high-quality Omega-3 fatty acids which are essential for bodily functions. They are also a source of very high-quality protein which is a vital component of a balanced diet. With an air fryer, you can prepare a delicious salmon meal with very little effort.
Ingredients:
300 grams of skin-on salmon fillets (2 medium-sized salmon steaks)
4 tsp olive oil
½ tsp crushed garlic
Salt and pepper to taste
Process:
Wash the salmon steaks and pat dry with a paper towel or kitchen towel,
Coat all sides of the steaks with olive oil and then rub in the crushed garlic, salt, and pepper (make sure you oil and season the skin to get it nice and crispy)
Process:
Preheat the air fryer at 180C for five minutes
Place the salmon skin-side up in the basket and cook for 4 minutes at 150C.
Turn the salmon over after 4 minutes and cook for another 2 minutes (this could vary depending on the thickness of the fillets) or until cooked through.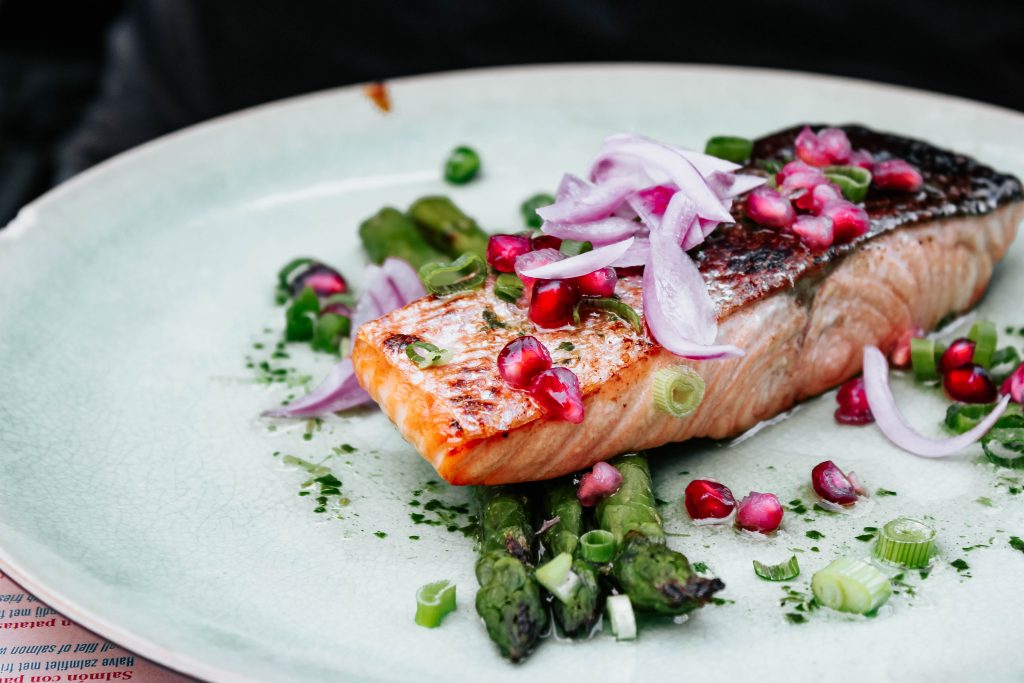 4. Roasted Potatoes
A much quicker version of the classic roasted potatoes and a perfect side dish for the air-fried salmon.
Ingredients:
250 grams of any small potato variety with thin skin
Salt and Pepper to taste
2 tsp oil
Process:
Wash and clean the potatoes thoroughly and slice them into halves.
In a bowl mix together the potatoes, salt, pepper, and oil.
Place the potatoes skin side up into the basket in a preheated air fryer at 180C and let them cook for 10 minutes.
After 10 minutes flip the potatoes and cook for an additional 5 minutes or until tender.
5. Wings
High in protein, low in fat, great as a meal or a snack!
Ingredients:
500 grams chicken wings, skin on
Salt and pepper
2 tsp oil
Process:
In a big bowl combine the wings, oil, salt, and pepper and give it a good mix.
Preheat air fryer at 180C for 5 minutes, place all the wings skin side up in the basket, and cook for a total of 20 minutes at 160C. Flip the wings over after 10 minutes to ensure even cooking and a crispy skin side.
6. Frozen Pizza
Much quicker and easier than baking it.
Ingredients:
Your favorite kind of frozen pizza
1 tsp oil
Process:
Cover the base of the pizza with a teaspoon of oil, so it doesn't stick
Place the pizza into a preheated air fryer at 180C and let it cook for 10 minutes or until nice and brown and cooked through
We're always looking for new and innovative ways to make our lives easier, and the kitchen is one place where we can definitely use the help. Thanks to air fryers a lot of fast food can be made in a much healthier manner and a lot of traditional baked dishes can be made in a fraction of the time.