You have probably been in an Uber several times. This is why you may not know where to start when you are involved in an accident that involves an Uber. We all get into cars, hoping to reach our destinations safely. However, things do not always go how we want them to go.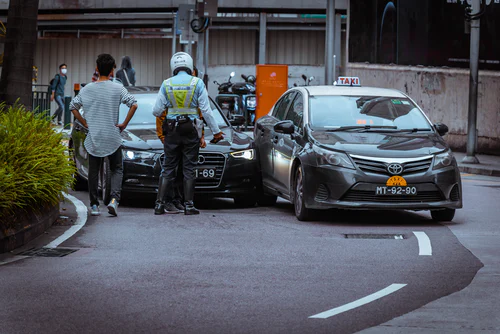 When you are involved in an accident, your life changes in a way you may have never imagined before. You may lose a limb, your sight, and sustain other injuries that will prevent you from living your life in the way you have always done. 
When you are involved in an accident, you have a right to get compensation for your losses and your injuries. The following tips will guide you when filing an accident claim against Uber.
1. Gather Information
Before you can do anything, get medical attention. Your health is a top priority. Some injuries may be internal, so you may think you are okay, but you are not. Seeking medical attention will also be proof of the injuries. This is one record that you will need to present when filing your claim.
Take photos of the scene and talk to witnesses. Make sure that you get the contact information of the witnesses. When taking the pictures of the scene, make sure you do so before the vehicles are towed or moved.
2. Obtain Insurance Information
Ensure you get the insurance information from everyone who was in the crash, including the Uber driver. It will help you know where you need to submit the claim.
Write information such as:
The vehicle descriptions and license plate numbers for all cars
The contact information of the driver, including his name, phone number, and email
If the driver says something related to the accident, such as they are in the wrong or caused the accident, you must write this down to avoid forgetting it. Avoid making such remarks yourself. Such statements come in handy when you are presenting your case.
3. Request for the Trip Verification
The amount of compensation you will receive depends on several factors. These factors include: 
Had the driver logged in to the app, and was he looking for clients? If they had not, then Uber does not consider them as an "Uber Driver." They are just the same as another driver who does not work for Uber.
If the driver was on the way to pick a client they had accepted through the app, Uber will be liable.
If you were a passenger on an Uber when the accident occurred, Uber would compensate you.
For you to verify the trip, log in to the Uber website and fill out a form. The form requires details such as:
Your name, address, and phone number
The date the accident occurred
The name of the driver
The location of the scene of the accident
4. Hire a Lawyer
There are many stories of people who decide to go against Uber themselves. Most of the time, their claims end up rejected. For the few who win, the compensation amount they receive is less than what they would have received if they had a lawyer. Make sure you hire an aggressive lawyer who knows how to get things done. You must hire those who have an excellent track record like Custodio & Dubey LLP to maximize your chances of winning against Uber. A good lawyer is one who you can leave everything in their hands and concentrate on your recovery
5. File the Accident Claim
After you have hired your lawyer, this part will be easy. The lawyer already knows what they should concentrate on as they have probably done it before. It is because of this that you need to hire a lawyer who has vast experience. Provide your lawyer with all the medical records, accident records, and witness contact information. You can keep a copy for yourself. Your lawyer will also need to get in touch with the insurance company of the driver.
Your lawyer should sue for:
Lost wages 
All the medical expenses incurred
Damaged property during the accident
The physical pain you have gone through
Emotional suffering for you and your family
If you follow these tips, filing an accident claim with Uber does not have to be as stressful as most people make it to be. Know the type of compensation to file for and do it before the period is over. You do not want to lose your compensation just because you filed your claim long after the statute of limitation has passed. Uber does not make it easy for anyone to receive compensation but does not mean you cannot do it.