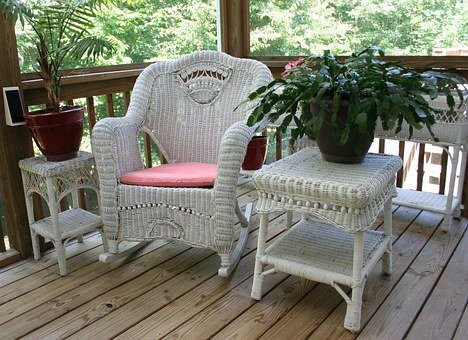 A Patio is one of the places you can spend your weekend and summers lounging. It actually comes in quite handy when holding a staycation. Whether your patio is attached or detached from the main house, one thing is for sure. It is more convenient and functional if the aspects of comfort are taken care of. It has to be set up to bring that relaxed, homely feel. If you want to revamp your patio, here are some ideas you can use to make it more appealing and comfortable.
Good Furniture Selection
Whether small or big, your patio needs furniture that is both classy and comfortable. Choose chairs that are flexible and can be easily moved. For effects, add a table. This will come in handy when you are having drinks or need somewhere to place your book. If the space is too small for a big table, get creative. You can use a food cart or have a bistro nook kind of setup. Just ensure that the selection you make fits together perfectly for a good look.
Accessorize
Introducing the right accessories will help make your option fancier and cozier. To achieve this, you can use throw pillows to give your space a classy look while boosting comfort. Just make sure you invest in outdoor cushions made with quality material designed to withstand the elements. This will help ensure your patio pillows last long, providing you with as much comfort as any room indoors. Furthermore, they come in a wide range of colors, hues, and patterns that you can choose from to blend with the rest of your patio décor.
Also, consider adding a rug to your patio floor. This will be good for your feet. The fabric of these items should be carefully selected to withstand the changing weather while offering the utmost comfort. Most importantly, you will want to ensure you introduce accessories that color coordinate to avoid a 'confused' theme. A patio is an outdoor living area. When accessorizing it, it should, therefore, be given the same thought as to when accessorizing any room in the house.
Light the Place Up
During the day, you will enjoy that natural light. What about when you want to chill up on your patio at night? Using the regular light bulbs could do, but that's just not enough. You need to create some ambiance and add a luxurious feel to your chill zone. Therefore, you can consider introducing a selection of candles and lanterns for a better experience. You can have hanging lights strategically placed as well, to beautify the place and elevate the experience even more. All these illuminate your space and can work for every mood. For the extra touch of comfort, you can have a pit fireplace or buy the custom-made type. Especially when it gets cold, you can sit around it, enjoy your drinks, and get the camp experience while still at home.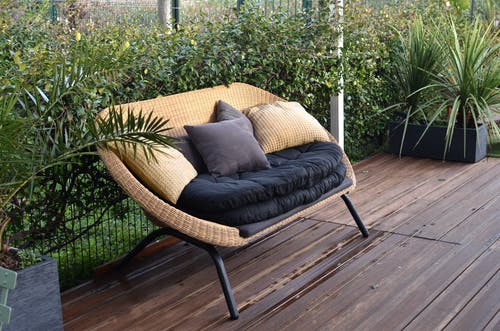 Add Decorative Pieces
These include artwork and flowers. Have your favorite art pieces on display. It can be paintings or sculptures. This will make your patio interesting and comfortable to spend time at. Despite it being outdoors, a splash of color doesn't hurt. Get some of the best patio flowers and plants to bring some color into your space. Putting the flowers in a decorated vase will enhance their appeal. Besides, you can also consider planting a pattern garden. All this will bring out a beautiful effect while giving your patio a feel of nature. As we all know, nothing is more calming than being out there surrounded by the green and colorful nature as you enjoy the cool breeze and get some vitamin D from the sun.
Make it Playful
Probably, you have invested in making your patio cozy, but a little fun flair would be nice. If you require a safe haven, you can add a swing or a hammock. If you have kids, they can play here while you bask and enjoy some fresh air. Also, the swings offer a calm feeling. If you are the dramatic kind, you can even consider introducing hanging sofas that bring sophistication on top of comfort.
Considering the numerous benefits of having one in your home, your patio needs not to be a dull one. It should be spark comfort, calm, and curb appeal. Nonetheless, you do not have to break the bank to make it inviting and comfortable. Thanks to the few tips given above, you can convert your space into a beautiful hang-out area that can be used the entire year. Do not forget to cover your patio for some shade and protection from the rain.