It is hard to avoid your kitchen daily and what you make of your time there depends solely on you. You can choose to be joyful or bored while performing all your kitchen chores. One reason that often makes people feel demotivated about going into their kitchen is that they may not have kept it updated. It does not matter whether you are a seasoned cook or have just started using your kitchen occasionally; getting some useful gadgets can make your life much easier. In this article, we introduce you to a few must-haves that will encourage you to spend more time in the kitchen.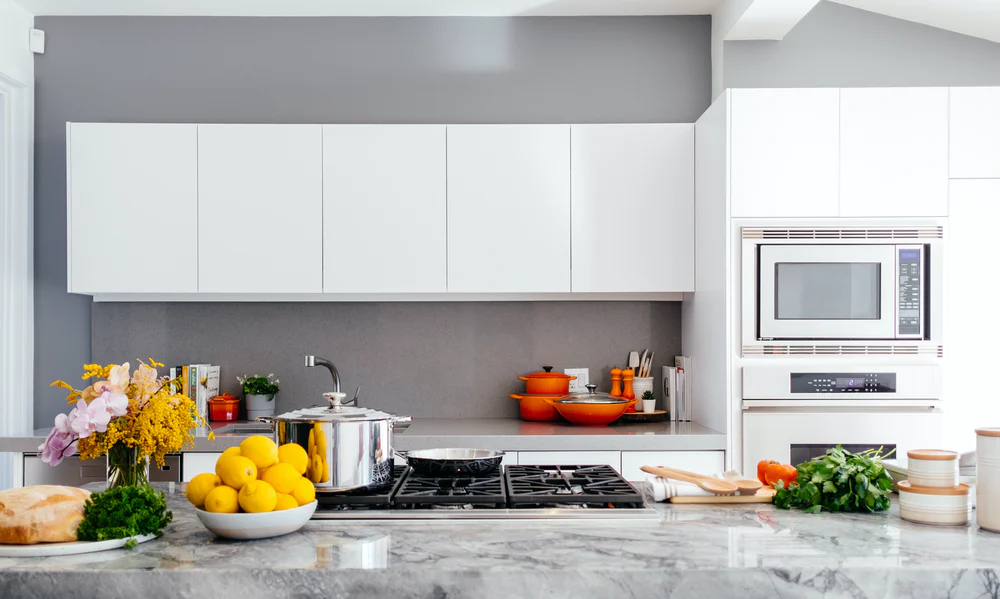 Stainless Steel Is Still a Thing
A stainless steel bowl set is a beautiful addition to your kitchen. This is a must-have that you will adore and may regret not purchasing it soon. Go for the nested bowl sets, and you will not have to worry about searching for different sizes individually. These bowls are lovely to work with because they are lightweight and effortless to clean. You can simply wipe them off with a tissue or washcloth. They are easy to hold, and you can use them with hot or cold food. Another thing about these stainless steel beauties is that they look very sleek and elegant.
Food Thermometer to Make Life a Breeze
If you are a newbie in the kitchen, you already know the struggle that comes with guessing whether you have the food at the right temperature or not. This gadget comes in handy, especially while trying to cook meat to perfection because it takes the guesswork away. Once you purchase this, you can't help but wonder how you will survive without it ever again. It has been helping the home cook by taking away all the hassle from cooking meat and is very helpful when the meat is frozen. Having a quality food thermometer is worthwhile to invest in because it is efficient and smart to work with.
Get an Oil Spritzer
Sometimes people often fall for the non-stick cooking sprays, but you'll be pleased to know that you can make your own in no time. Go for a spritzer and fill it with any oil that you like to use. With a spritzer, not only can you spray the food for an even oil coat but it is also refillable. This smart gadget will make your cooking experience fun and simple without forcing you to bear a greasy taste to the food you prepare. So, you must have an oil spritzer for the right amount of oil and food cooked to perfection with convenience.
A Covered Cake Stand that's Elegant
If you enjoy baked goods, you may be well aware of the nuisance it becomes when trying to figure out how to cover them. Getting a covered cake holder may be the answer that you have been looking for. These cake holders are not just for cakes, and you can place anything sweet or anything that you want (even savory items) and keep it well covered. You will find a range of these cake stands in the market with entirely or partially glass material blended with wooden accessories.
Are You Up for Some Coffee?
Coffee is something that puts a smile on everyone's faces every morning. It is a morning essential for many and getting an automatic coffee maker can make brewing coffee more convenient for you. Your coffee starts brewing at a simple press of a button, and then the coffee maker fills the cup automatically; all you have to do is sip and enjoy! As opposed to a manual coffee maker, an automatic one makes the process of making coffee insanely smooth and you can enjoy the experience for years to come. It may come with a flashy price tag but isn't it worth spending on something that you use so often and regularly?
Zesters and Graters for the Citrus in Life
Grating the citrus fruits may seem like an ordeal unless you have the perfect solution for the chore. If you have ever shopped for a zester or grater, you already know that there are many of them in the market and you may find yourself paralyzed while making a decision. For many people, it has always been the stainless steel zester that can be used to mince garlic, grate nutmeg, cheese, and ginger. It is wonderfully efficient to use and relatively easy to clean. 
The gadgets mentioned here may not seem like much of an addition to your kitchen but they will make it much more efficient. Once you have updated your kitchen with these items, you'll soon discover that there's so much more you can utilize to make your life that much easier. Soon, your kitchen will be a bright and welcoming space that you will look forward to spending more time in.