At some point in time, you may need to renovate your home to suit your needs, especially if you bought an old one. However, the problem with renovating a home is that many people often dive into the process without a clue of what they want to achieve. Renovating a house is different from building a new structure from scratch since you will be modifying something already existing. Here are six important things that you should know before you begin remodeling your property.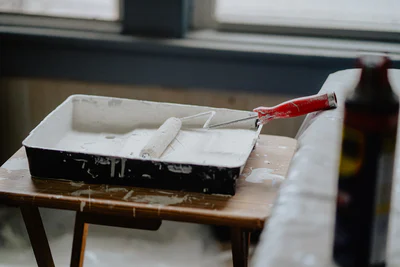 1. Start With the Kitchen
If you are wondering what order you should start renovating your home, then it is best to begin with the kitchen. A kitchen is probably the most crucial place in that house that adds its value. Many real estate agents believe that kitchen renovation can bring better returns when you finally decide to sell the property. The work from the kitchen is likely to produce a lot of dust and debris, so you should ensure that you seal that area first. Remodeling a big kitchen is likely to take several months, which means that you should create a temporary one.   
2. Flooring
Flooring is another critical component that you need to consider when renovating your home. There are different types of floors that you can consider for your house. If you want something original, these natural stone supplier designs can be customized to suit various rooms in your home. Different types of flooring solutions like porcelain pavers, marble, mosaic tiles, quarts, and hard countertops are hard materials that you can use to reflect your personality and style. All you need to do is to choose the appropriate type of material that is attractive and durable. You need to ensure that you do a permanent thing that can last a lifetime.   
3. Hire a Professional Contractor
When you decide to undertake renovation work at home, you must make sure that you do it perfectly the first time. You can achieve this if you hire a professional contractor to handle the task for you. Remember that contractors have the expertise and equipment to use when undertaking any renovation work. You should do your homework and interview different contractors to choose the one with the best deal. It is essential to try to get customer reviews to get insight into what other people say about the contractor before hiring them.   
4. Check the Roof
The roof is another crucial component that requires attention before you begin your renovation work. Normally, the lifespan of a roof should be around 25 to 30 years, meaning that you may not need to replace it. You need to check missing shingles, broken tiles, flashings, and other components. However, if the damages are extensive, you may need to replace the roof. This is a costly undertaking that you must carefully plan so that you do not get stuck in the middle of renovation work.  Make sure you check the rot and other elements like fungus that can destroy timber. A strong musty smell indicates that something is wrong with your roof.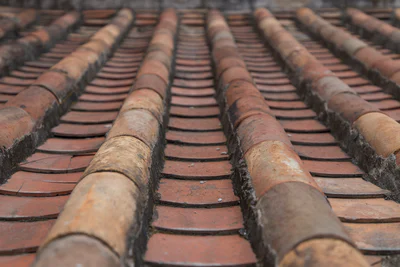 5. Set Specific Timeline
When undertaking a project of this magnitude, you must set a realistic schedule and timeline that you anticipate to complete the work. If you intend to renovate the home before moving in, you need to consult your contractor about the time they may expect to complete the task. You should also remember that anything can happen since old homes hold secrets that you may not know. You must plan for these mishaps that can happen along the way and put necessary measures to address them. You must also make sure that your contractor is open with you so they do not leave out other tasks.   
6. Set a Budget
Above all, you must know that all renovation work comes with costs for materials and supplies. You also need to pay labor costs, and this means that you must prepare a solid budget to ensure that you complete all working according to schedule. You must first get quotations for the materials required when you remodel your home and come up with an estimated figure. If possible, you can look for funding so that your work is not disrupted. 
Renovating your home is a process that requires a holistic approach if you want to achieve the desired goals. You must know where to start from and also make a list of the elements that should be remodeled. It is a good idea to enlist the services of a professional contractor with experience in handling similar tasks. You also need to have a realistic budget and schedule to complete all the work.