Are you planning a camping trip? We have the perfect recipes to make sure you are well-fed. These recipes are waiting for you to gather around the campfire.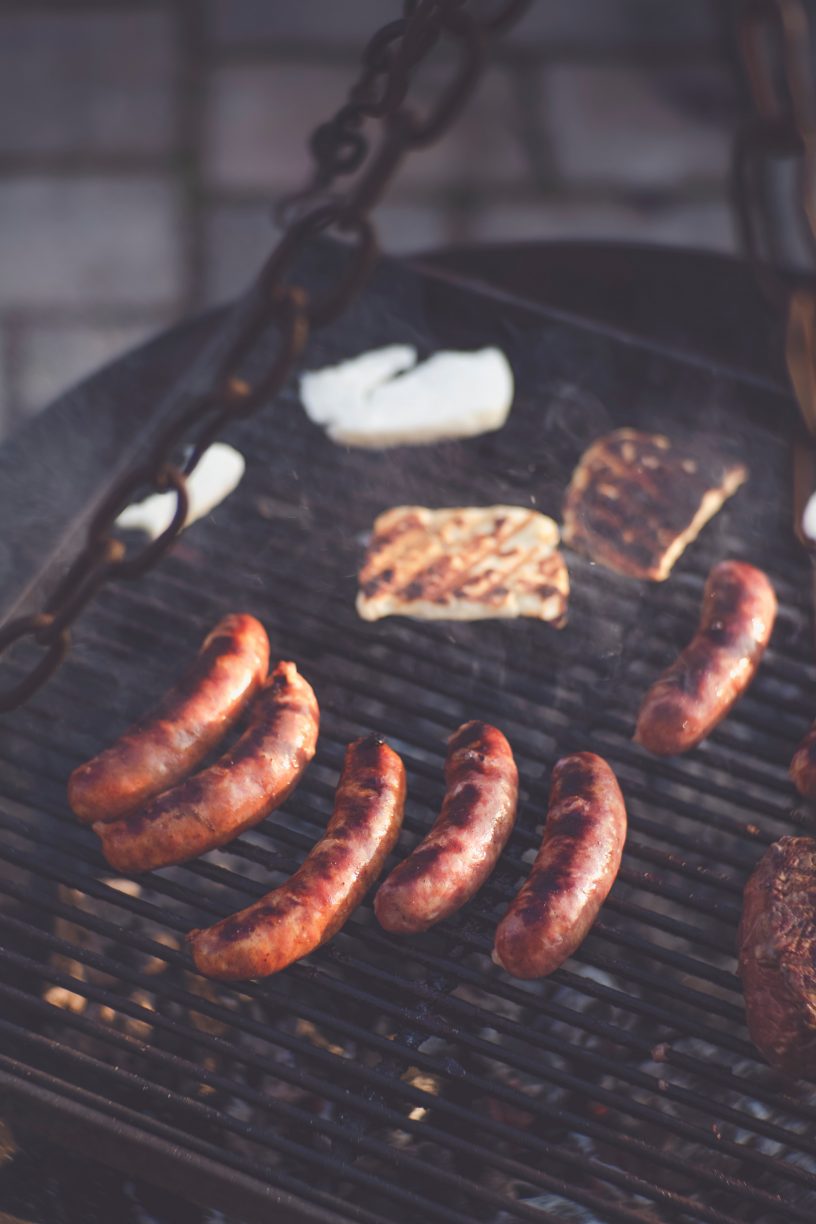 Camping sounds simple at first, but then you realize how much stuff you need to bring. It includes camping gear, hiking equipment, and, most importantly, food. We don't mean just a bag of dark chocolate, marshmallows, and graham crackers. Best if you take containers of food that are lightweight and easy to carry. Check out https://www.fatcatjerky.com/, which has all sorts of beef jerky items available which you can try.
Camping foods should be nourishing, not heavy, satisfying, simple to make, and enjoyable. It can be challenging to find the enthusiasm to make dinner after a long day of hiking. When going camping, beef jerky is the most popular food among hikers and backpackers. It's easy to use, lasts a long time, and offers you the energy you need to keep going. The main difficulty with beef jerky is that it can be too dry or too firm by the time you're ready to consume it. 
So the best way is to make beef jerky by yourself. Use fresh ingredients to make it tastier. We have gathered jerky recipes that only require a little mixing to keep your stomach full.
So the next time you are looking for camping food ideas, you can try out this recipe.
Food Camping Tips:
Before you leave for your camping trip, follow these to stay focused and prepped.
Plan your meals and make a list of the ingredients you'll need.
Get lightweight and versatile camping cookware. It's worth its weight in gold.
Drink plenty of water.
Get rid of bulky packaging. 
Pack healthy, fresh food into your cooler if you are camping close to your car.
After you have your food plan in place, it's time to start packing for your camping trip.
Bring an extra day's supply of food just in case.
5 Best Beef Jerky Meals
1. Beefy Sweet Potato Hash
Ingredients:
12 ounces of cooked beef, such as steak or pot roast cut into 1/2-inch cubes (about 2 1/2 cups)
1 large sweet potato, cut into cubes
1 medium-sized yellow onion, chopped
1 tablespoon taco seasoning mixture
1/4 cup water
1 tablespoon vegetable oil
2 tablespoons regular or reduced-fat dairy sour milk
1 teaspoon hot pepper sauce
Fresh cilantro, chopped
Preparation
Mix onion, sweet potatoes, and taco seasoning in a nonstick skillet applying medium heat. Add water. Cover with water and continue to cook for 8-10 minutes, or till the potatoes are tender and the water has almost evaporated. Stir once. Add oil to the saucepan and continue to cook covered for 4 to 6 minutes, or until potatoes become tender and start to brown. Stir occasionally.
Combine the sour cream with hot sauce in a bowl. Set aside.
Mix the beef with the potato mixture. Cook the meat until the desired doneness. Stir occasionally and add 1 to 2 tablespoons of water if necessary to prevent it from sticking.
As desired, garnish with cilantro. Serve with sour cream mixture.
2. Beef Jerky Trail Mix
Ingredients
1 cup chopped beef jerky
1/2 cup whole almonds
1/4 cup dried cranberries
1/4 cup sunflower seeds
Preparation
Combine all ingredients in a medium bowl. Put it in a tight container in your refrigerator.
3. Sweet Jerky
Ingredients
2 lbs. beef flank steak, partially frozen. Cut into strips or chunks
1 cup soy sauce
2 teaspoons honey
1 large clove minced garlic
1 teaspoon ground ginger
1 teaspoon finely diced onion
Instructions
Place the cut meat in a heavy-duty ziplock bag.
Heat the soy sauce in a small saucepan on medium heat until it is warm.
Add honey, garlic, onion, and ginger.
Let it cool, then pour it over the meat.
To coat the meat thoroughly, seal the bag and flip several times.
Keep it in the refrigerator for at least 8 hours
Drain the meat and dry it with a paper towel.
Throw out the marinade mixture.
Place meat on smoker racks.
Dry at 150-175° until it achieves the desired consistency.
Let jerky cool completely before storing it in an airtight container in the fridge or freezer.
4. Muleskinner's Jerky
Ingredients
1 1/2 lb. flank steak
1 small onion, cut
3/4 cup water
3/4 cup Burgundy or another dry red wine
1/2 cup soy sauce
1/3 cup Worcestershire sauce
1 teaspoon salt or seasoned salt
1 teaspoon  onion powder
1/2 teaspoon garlic powder
1/4 teaspoon pepper
Instructions
While partially frozen, slice flank steak approximately 3/8 inches thick.
In a large ziplock bag, combine the chopped onion with all other ingredients except for meat. Mix thoroughly.
Place meat strips in a bag and seal it. Turn it several times to coat.
Marinate for at least 8 hours or overnight turning the bag now and again.
Drain the meat and dry it with a paper towel.
Throw out the marinade mixture.
Place meat on smoker racks.
Dry at 150-175° F for the desired consistency.
Let jerky cool completely before storing it in an airtight container in the freezer.
5. Teriyaki Beef Jerky
Ingredients
1 to 2 lb eye of round roast, sliced against the grain
1 cup soy sauce
1/2 cup dark brown sugar
1/4 cup rice vinegar
1-inch knob fresh ginger (sliced)
4 cloves of garlic (sliced)
1 tablespoon sesame oils
1 tablespoon sesame seeds
1 teaspoon black pepper
Preparation
Place the sliced beef in a gallon-sized ziplock bag. Add the marinade ingredients and massage it into the meat.
Preheat your oven or smoker to 170° F. If you use a dehydrator, follow any preparation or reheating instructions.
Take the meat out of the marinade. Dry each strip by placing it on paper towels. Then transfer the strips to a grill grate or jerky rack. Smoke/cook the meat for 2 to 3 hours. Some thicker slices may take up to 4 hours. To ensure that your jerky is drying evenly, check it every hour after the first. If some pieces are drying faster than others, you may have to move them around on the grates. The jerky should be firm but still slightly flexible, but not too soft or squishy.
You can keep the jerky in a gallon ziplock bag while it's still warm. Do not seal the bag completely. The jerky will steam slightly in the bag. That will make it moist. It will be good in the refrigerator for two weeks.
Wrapping Up
You want to eat nutritious and delicious food, whether backpacking for a few days or a more extended trip. A question that comes up often is how much food to bring along on a backpacking trip. While you can bring most food, it is best not to take too much to make your backpack heavier. Beef jerky, a snack that can be taken with you when hiking, backpacking, and road-tripping, is a great option. It is lightweight, so you can experiment with different recipes that give you both nourishment and energy.