GUELPH, ON – Wellington Brewery are excited to be releasing another batch of Nothing Civil IPA with 100% of the profits going to support the Black Health Alliance.
First released in the summer of 2020, Nothing Civil was created in collaboration with the Lacuna Collective which includes: poet and beer educator Truth Is … , beer sommelier Lexi Pham, and Beer.Diversity founder Ren Navarro. Nothing Civil is a liquid protest with powerful imagery and a poem written by Truth that appears on the front of the can. This beer is a call to action meant to confront white supremacy, racism, and police violence.
With 100% of the profits from this beer going to support Black-operated charities, in 2020 Nothing Civil raised $5,415 for Black Lives Matter Canada. With the return of Nothing Civil this August, 100% of the profits will be going to support the 
Black Health Alliance
, an organization committed to improving the health and wellbeing of Black communities in Canada.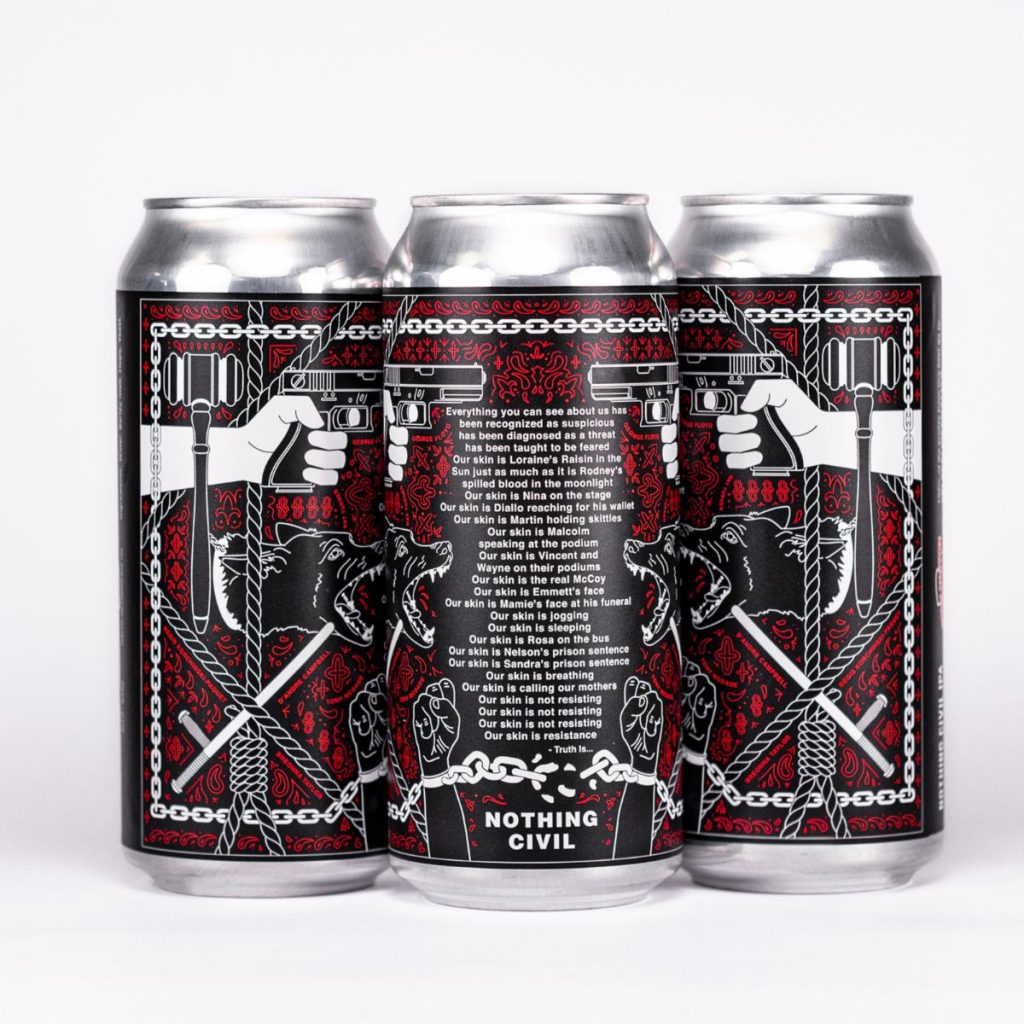 The Lacuna Collective are "three badass, take-no-prisoners black women" that are "the missing piece in the craft beer industry that doesn't really acknowledge or have space for BIPOC, LGBTQ2IA+, and disabled people".
You can read a full 
Q&A with the Lacuna Collective
 on the Wellington Brewery website where they discuss the creation of this brew, the importance of Nat Turner Day, and how Nothing Civil became one of Wellington's most impactful collaborations to date.
Nothing Civil IPA is 
available now
 from Wellington Brewery (both online and in-store) and at select bars and restaurants while supplies last.