In honour of the 40th anniversary of Rush's eighth studio album, Moving Pictures, Henderson Brewing and Rush have teamed up once again. This time, for a very special limited edition ale – only 1600 cases are being released!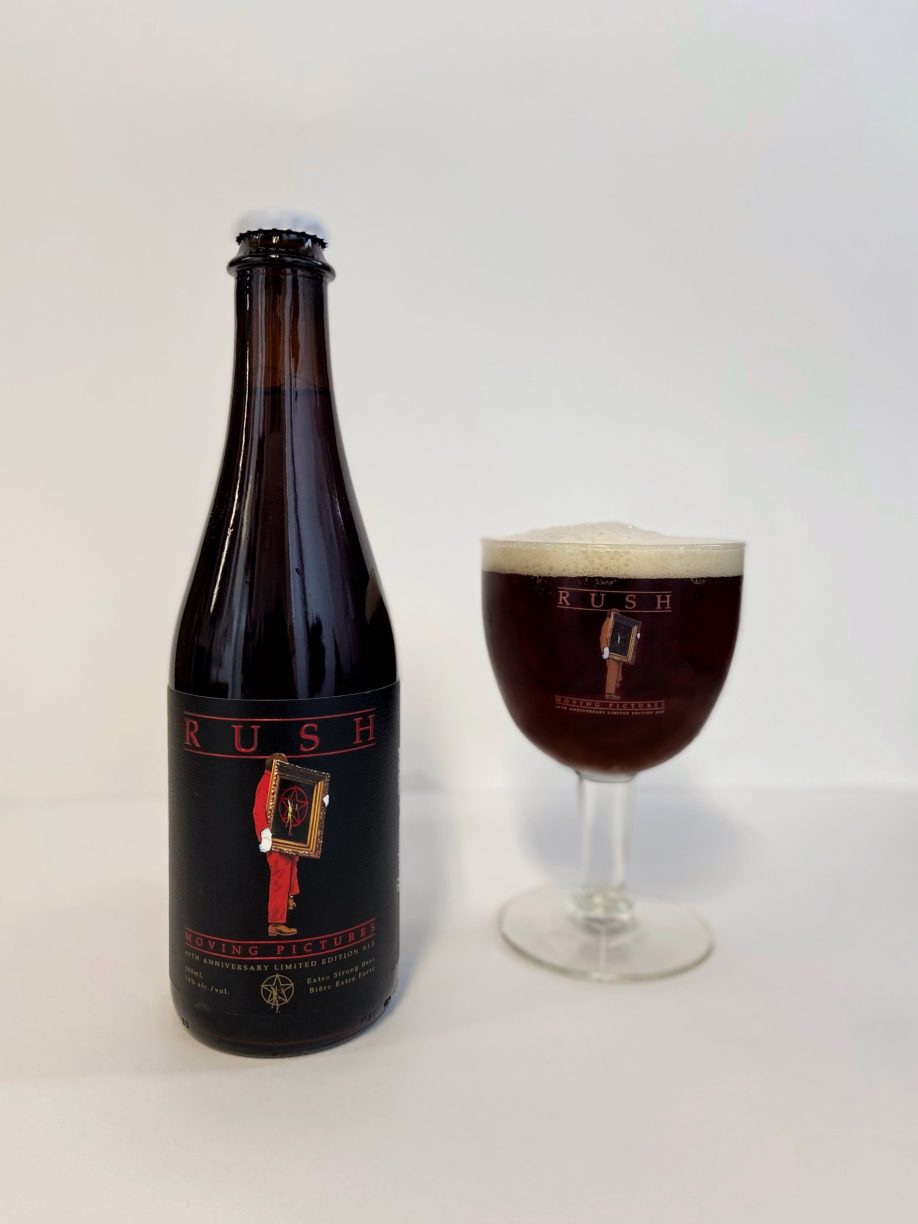 A Belgian Dark, strong ale with Riesling Must, this ale pours a gorgeous deep, ruby colour with a fine, tan head.
The taste is complex, with notes of dark fruit pudding, toffee, dates, cherries, honey, bread crusts and a slight booziness.
Perfect for aging, this 14% limited edition ale makes a great holiday gift.
Homebrewing & Industry 2021: 52 craft beer recipes from brewers
52 recipes from brewers in Canada, the U.S.A., France, the U.K., Spain, Switzerland, and Iceland. Interview with 16 breweries and associations (from Canada, the U.S.A., and Ireland) about their challenges in 2021. Learn how to brew your beer with amazing craft brewers!  GET YOUR COPY FOR 10$
AVAILABLE ONLY IN CANADA.