Taylor Pogue is the founder of Buttery Foods and the first-place winner of the ELLEvate Women Entrepreneurs Pre-Accelerator pitch competition led by YES Employment +Entrepreneurship. 
Please present yourself – name, professional title, and company name:
Taylor Pogue, Founder of Buttery Foods

Where are you based (city/town)?
Saint-Henri Montreal

Congratulations on your recognition in the 2021 ELLEvate Women Entrepreneurs Pre-Accelerator Pitch Competition. What does this award mean to you?
I'm still over the moon about being chosen as the winner of the Pitch Competition. Just being a part of the program and meeting other entrepreneurs and participating in workshops was such a privilege. We received so many resources and advice from incredibly smart and talented people, I took so much away from this program. Winning the award to me was like a dousing accelerant on a bond fire, I'm so excited to see how far I can push myself and my company. 
What do you think sets the ELLEvate pre-accelerator apart from other programs available to entrepreneurs in Quebec?
This program sets up the entrepreneurs with a small army of support personnel and the team at YES really cares about our success. I believe people are the differentiator between a successful project and not.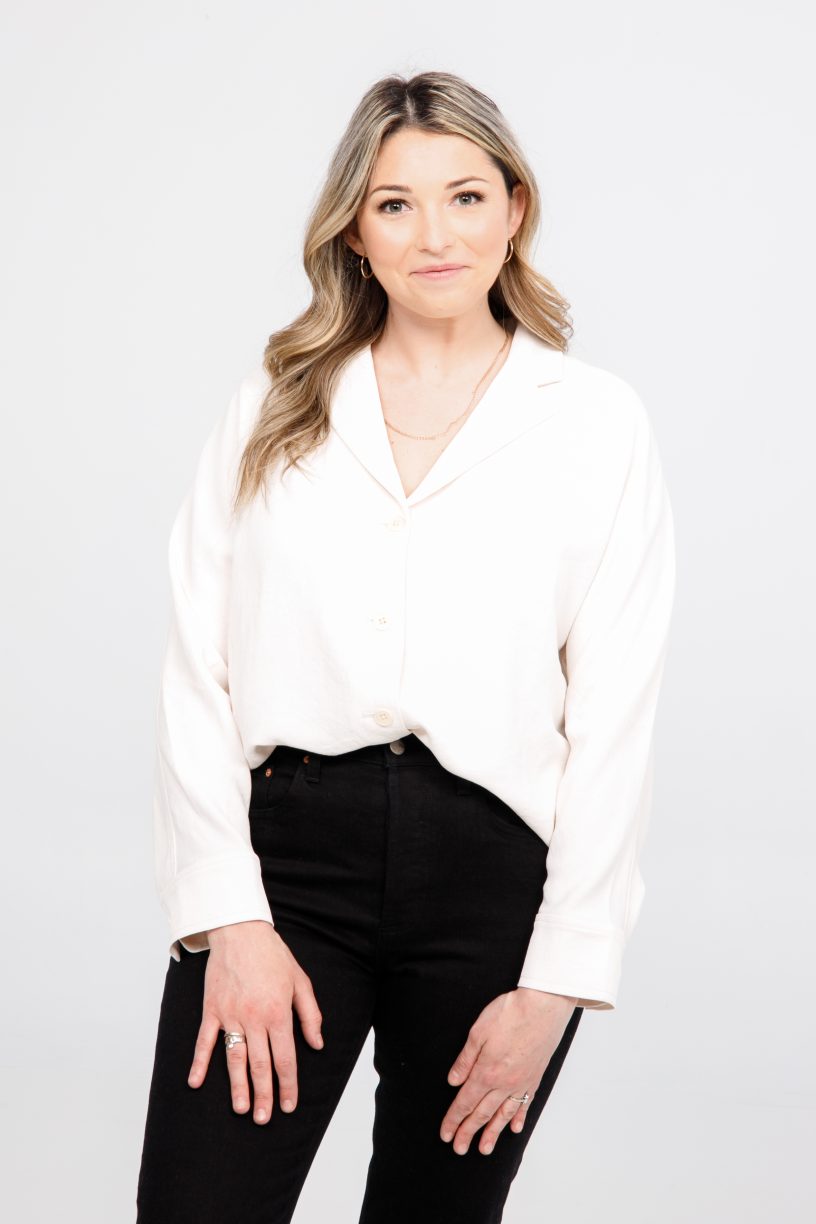 What was the highlight, for you, of the Pre-Accelerator Program?
My favorite part of the program was the weekly Fireside Chats and the weekly meetings with our designated business coach. The Fireside Chats introduced the cohort to some incredible entrepreneurs so we could hear first-hand about their experiences and gain some tactical advice. The weekly chats gave us an inside look into entrepreneurs who are farther along into their businesses and how they've been able to succeed. 
What was it like to be in a program that was focused on and consisted solely of women entrepreneurs?
This program gave me such an incredible and supportive community of like-minded women who I can now call close friends. Throughout the program, we were able to brainstorm and discuss our own businesses and problem-solve together. Even though it is a competition, it felt so team-oriented and I was able to lean on so many of the women for emotional and business support. I'm so thankful to be able to walk away from this program with a beyond supportive group of women in my corner. 

Tell us about your company:
Buttery Foods' key offering is well-balanced, delicious ready-made meals, priced and portioned to fit busy families' needs. Menus change on a weekly basis and clients access this menu through our beautiful and easy to navigate website, where they process their orders and payment. Meals are then cooked to perfection and delivered every Sunday, so families can start their week with a fridge and freezer stocked with delicious ready-to-eat meals.
What makes your business concept unique?
Buttery Foods is a one-stop-shop for families; we offer families their time back through prepared, well-balanced meals. Our meals are nutritious and delicious and integrate over 15 different ethnicities. Moreover, we offer elementary school lunchboxes and dinners. 

How big is your company?
Buttery Foods has 6 employees, and we deliver our meals across Montreal, Vaudreuil, and Brossard
Have there been any business support tools and resources you've leaned on to navigate through the covid-19 pandemic?
The only outside support I've received is from YES Employment + Entrepreneurship. I've attended their incredible workshops and of course the ELLEvate accelerator program. However, I've been so lucky to have such an incredible volunteer board of directors who help me navigate large decisions and events. 

What inspires and motivates you to work on your concept every day? 
The "why" of my business. Ever since I was little, I've always wanted to be of service to others. I was able to pair this essence with my passion for food. The mission of Buttery Foods is to give families their time back so they can spend more time together. This is the sole reason I work as hard as I do and with a smile on my face – because I know how incredibly helpful our service is to our clients.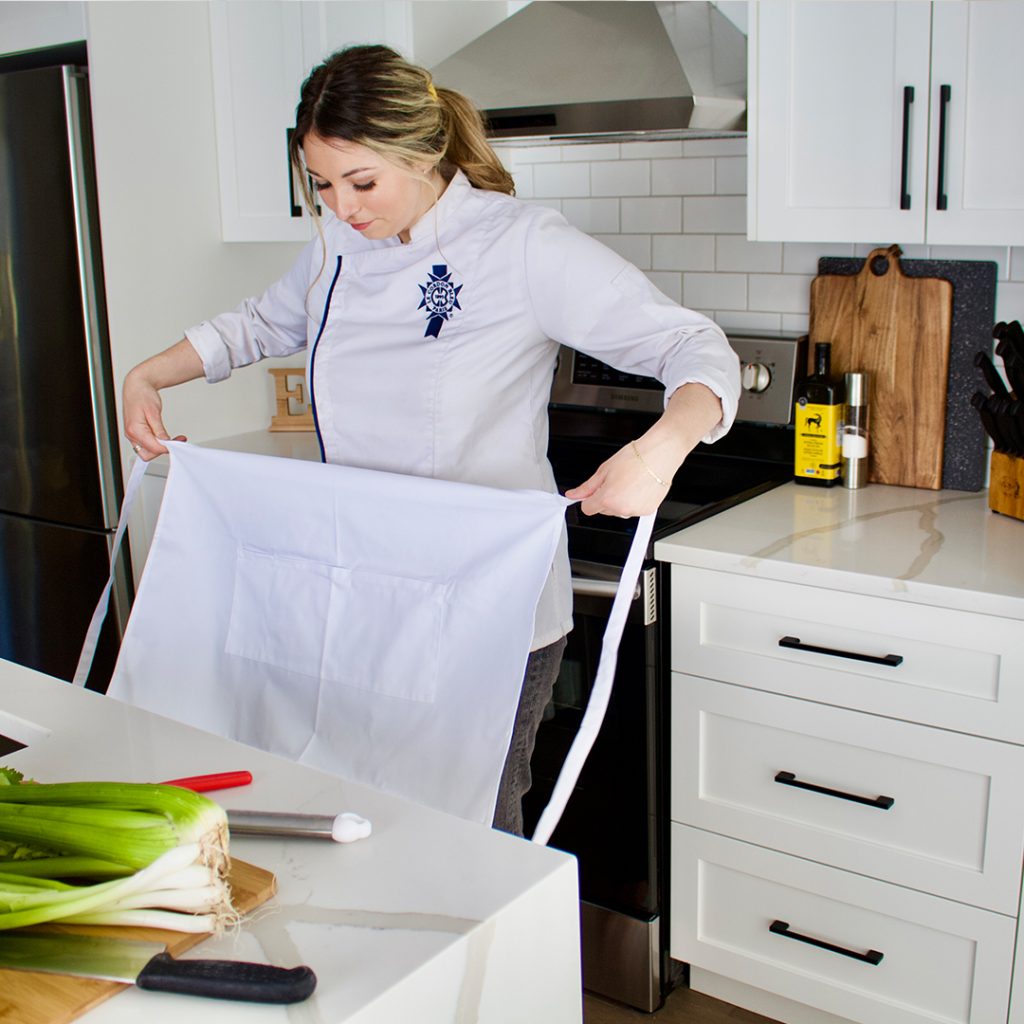 What tools are essential for your professional life (app, software)?
I'm a touch old school when it comes to the organization because I love a written agenda to keep all my meetings, deliveries, and appointments in order. I'm incredibly organized but there is something to be said about writing your schedule by hand to stay organized. 
As for apps, I use Microsoft for my email, Square Space to manage my website and eCommerce store, and Circuit Route Software to manage my deliveries. I believe in this day in age, companies need to continuously evolve with new technologies and adapt. There is so much new software that has been incredibly helpful, so it's been a period of testing which ones work best for my business and provide the greatest return on the investment. 

What does your workspace look like?
We work in a commercial kitchen in St. Henri, and it's a very busy and high-paced environment. We play 90's and early 2000's music to keep us on our toes and in high energy and happy mood. 

How do you organize your days to optimize your workflow?
Running a business is extremely difficult and you're constantly being pulled in different directions, so planning our time and getting the hardest things done first thing in the morning has always been my best way to manage my time. I also strongly believe in routine and good habits. Each day of the week I know exactly what I have to do and I maintain this routine as if my business depended on it. 

What's your best tip for saving/managing your time?
An agenda! I don't go anywhere without my agenda. I plan my days and time off to a tee. Running a business is extremely difficult and you're constantly being pulled in different directions, so planning our time and getting the hardest things done first thing in the morning has always been my best way to manage my time.
What does your brand represent/reflect? Who is your customer?
Buttery Foods wants families to have a balanced lifestyle which entails loads of family time, nutritious meals, and helpful service that delivers your meals right to their door. Our demographic are busy families who love delicious, well-balanced meals. Our clients are incredible, they offer feedback on the services and always tell us what they want, which was why we expanded our product lines.
What is the best advice given to you?
This quote wasn't given to me personally (obviously) but it's always stuck with me ever since I first read it. It's a quote by Oprah about luck; "I believe luck is preparation meeting opportunity. If you hadn't been prepared when the opportunity came along, you wouldn't have been lucky" 
This told me that the only way to reach your dreams is through hard work and grit, so that when the opportunities arise, you're ready to run with them. 
What are some of the biggest challenges you've encountered as an entrepreneur?
The biggest challenge has been time management. As an entrepreneur in the first phases of a business, we are wearing so many hats. So it took me a while and lots of active organizing to ensure that nothing fell through the cracks. I'm still actively working on this and continue working on personal growth to bring the business to the next level.

What advice would you give to someone who wants to start a business?
Just start! Don't question, just dive in head-first because it will be hard, and there will be many problems you'll have to solve, but there is always a solution if you want to find one.