Tesia Hackett is the founder of Cueilli and one of the winners of the ELLEvate Women Entrepreneurs Pre-Accelerator pitch competition led by YES Employment +Entrepreneurship. 
Please present yourself – name, professional title, and company name:
Hi, my name is Tesia Hackett, I'm the owner and founder of Cueilli.

Where are you based (city/town)? 
I'm based out of Bridgeville in Gaspesie. 

Congratulations on your recognition in the 2021 ELLEvate Women Entrepreneurs Pre-Accelerator Pitch Competition. What does this award mean to you? 
As a new mom and a new entrepreneur living in a new province, winning this award has meant validation. It means that taking the crazy decision to cross the country 34 weeks pregnant and settle down in a beautiful part of the world where I don't really speak the language and start something I am passionate about was the right path and it makes me incredibly proud to have this to look back on and tell my daughter we accomplished this together.
What do you think sets the ELLEvate pre-accelerator apart from other programs available to entrepreneurs in Quebec?
This was my first experience taking any sort of entrepreneurial program in Quebec and what stood out was the collaborative and empowering energy of women holding each other up and supporting each other's dreams and passions.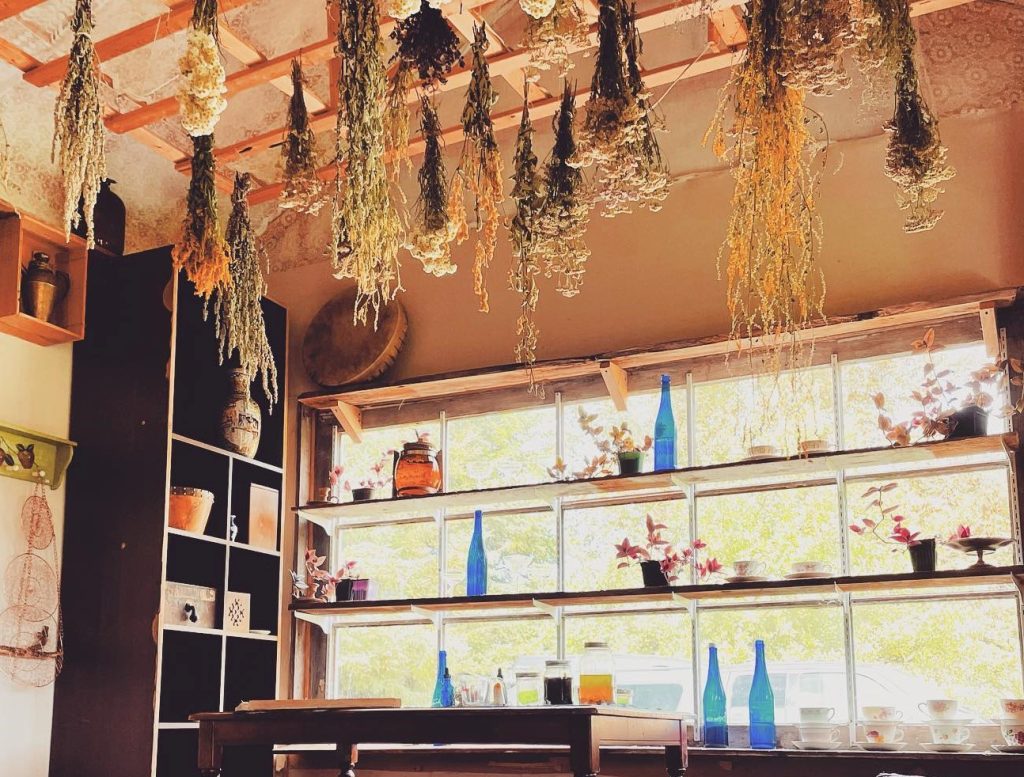 What was the highlight, for you, of the Pre-Accelerator Program? 
The highlight for me was hitting it off right away with another cohort member, Thea Brock – a powerhouse of a woman with a huge heart. She actually drove up and stayed with us for a weekend and we had a lot of fun collaborating on our two business ideas – she's making oat milk and opening a cafe and I got to show her a lot of the aromatic plants that grow around here that she could play around with. 
What was it like to be in a program that was focused on and consisted solely of women entrepreneurs?
To be part of a program full of fierce, passionate, and driven women was potent medicine. It really didn't feel like a competition at all, there was so much kindness and nurturing and also just being open and about our struggles made the space really genuine and safe.
Tell us about your company:  
As an herbalist that has up until now been very nomadic, wild spaces have been my garden and apothecary and I've come to make the connection that Nature has been designed in a way to give us everything we need, in our own backyards. At Cueilli, we make wildcrafted bitters to connect people to a place and to show that we don't have to look far to rediscover a world of flavors.
What makes your business concept unique? 
Cueilli is a blending of roots, literally and figuratively. I'm of mixed Indigenous and settler ancestry and the heart of the business is to embody the Honorable Harvest – an Indigenous way of viewing relationships with the land as kin instead of just a resource. Cueilli is about creating those living relationships with the land.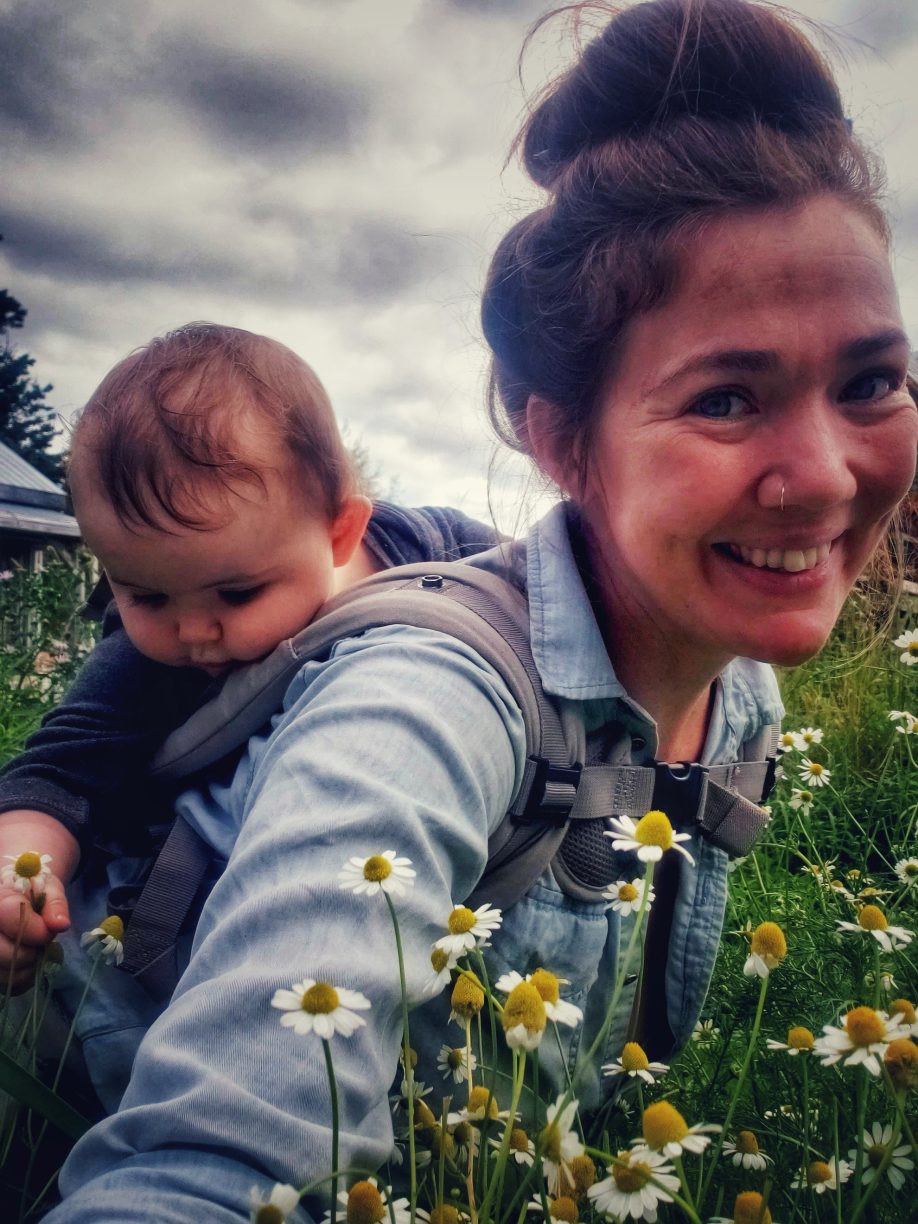 How big is your company? 
Right now it's a one-woman show with of course the love and support of my partner, friends, and family.
Have there been any business support tools and resources you've leaned on to navigate through the covid-19 pandemic? 
I started taking workshops through YES and then applied for the ELLEvate program while I was on maternity leave. 

What inspires and motivates you to work on your concept every day?
I look at my daughter and I want to create a business that in some way is going to reconnect people to what we have here and hopefully through appreciation for what we have, lead to a desire to want to protect and conserve it for future generations. I want my daughter to experience the wonder of walking through Old Growth forests and I want her to grow up with the polar bears in her bedtime books to not become fairy tales. 
What tools are essential for your professional life (app, software)? 
The calendar app in my Gmail account. 

What does your workspace look like? 
I feel fortunate that a lot of the time, my workspace is in the forest and it gets to look different all the time as the seasons change. The previous owners of the house we bought used to run a little antique shop in a cabin they built out of old reclaimed barnwood, and that space has become my apothecary/shop where I dry and keep my herbs and tinker around with my recipes. 

How do you organize your days to optimize your workflow?
I think it's fair to say that my daughter is the organizer of my days. I like to spend the mornings getting the bulk of my computer work done, then I make a list for the rest of my errands to get accomplished in between nap times.

What's your best tip for saving/managing your time?
Birth control (Kidding!). I find meal planning and prepping have saved me a huge amount of time.
What does your brand represent/reflect? Who is your customer? 
So, to be completely honest – I am still struggling with defining this. I've always tried to live my life in a way that I don't fit into any box and so the whole concept of "branding" is challenging for me – so if anyone out there reading this wants to help me out, I'm hiring!

What is the best advice given to you? 
We can be truly successful only at something we're willing to fail at. 
What are some of the biggest challenges you've encountered as an entrepreneur?
Aside from the daily rollercoaster of emotions and asking yourself "what the heck am I doing?" I feel the biggest challenge has been to navigate through the different advice one receives and how to filter it out to stay true to your values and ideas. 

What advice would you give to someone who wants to start a business? 
If it's something you can put your whole heart into, then follow that, stay true to yourself, and don't be afraid to ask for help.